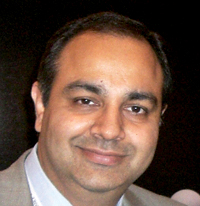 Sanjeev Kapoor
Business Head – Government and Telecom
Infosys India
Given the scale and diversity of India, we will need to continually optimise our approach based on learnings from various NeGP projects
Prior to the approval of NeGP in 2006, various state governments, ministries and departments had embarked on e-Governance initiatives that created "islands of information." There was no systematic approach to information management, integration and no unified architecture to inter-connect these islands. The focus was more on automating the business process with less inclination on service delivery or transparency. NeGP has certainly changed that. It has taken a holistic approach by creating a roadmap and identified the initiatives required to address the needs of citizens.
It is still early days for most NeGP projects. Very few projects have reached their post-implementation phase and we are yet to see the challenges of steady state operations for large programs in government. The next wave will be to get the internal functions of each department automated, which will feed into the various delivery channels (portals).
Initiatives like e-Office, e-District are going to be key in the next several years, not only in improving the internal efficiencies of the departments, but also in being able to provide, timely, transparent services to the citizens.
Planning and executing multiple programs in parallel has created several implementation challenges around the inter-dependency of these programs. Case in point is that the CSCs were setup much before electronic service delivery has been enabled for citizen services such as caste/birth certificates, thereby creating viability issues for the CSCs.
In order to have uniformity and to accelerate implementation, the best approach is to define centrally and implement locally. While many initiatives in the recent past, like CCTNS, SSDG have adopted this approach, we need to look at making this the preferred model. Given the scale and diversity of a country like India, we will need to continually optimise our approach, based on the new learnings from across the diverse set of NeGP projects and thus progress on the path of e-Governance.


"Governments tend to leave the security decisions to their integrators; our recommendation is that it is a mistake, as governments need direct access to security, even if the security comes through integrators"