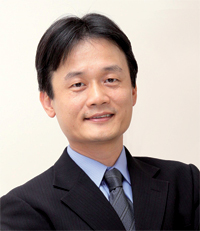 Eric Kuo
General Manager
MSI
The SMART way for promoting e-Governance is defined as 'Simple, Moral, Accountable, Responsive and Transparent' government
India has transformed significantly over the past few years. If you look at the  country today you see change enabled by ICT. National e Governance Plan has  been a comprehensive "programme" of the Government of India and has gone a  long way to leverage capabilities and opportunities presented by ICT to  promote good governance across the country.
With the widespread usage of IT, computers, smart phones, tablets, faster and  widespread Internet connectivity and other components of the ICT  technologies in India over the last couple of decades, the need for  e-Governance has finally got the due importance it always deserved. Articulated in the form of the report on Second Administrative Reforms Commission titled "Promoting e-Governance – The SMART way Forward" which  is defined as 'Simple, Moral, Accountable, Responsive and Transparent' government. The report defined the need for e-Governance to bring the  government closer to its citizens (G2C) and businesses (G2B) while promoting  inter-government agency cooperation in a friendly, convenient, transparent and inexpensive fashion.
For success of an e-Governance project and superior service delivery, it is  imperative that the government agency focuses on whole citizen experience. Focusing on the citizen is essential for long term success. The govt. agency  needs to integrate information from all points of citizen interaction. The overall  architecture for e-Governance needs to ensure that the architecture components are extensible and scalable to adapt to the changing environments.  The e-Governance applications that are emerging as islands of  successes have to be interoperable.
Challenges such as lack of IT Literacy, awareness regarding benefits of e-governance, under utilisation of existing ICT infrastructure, attitude of Government departments towards e-Governance application and Resistance to  re-engineering of departmental processes is the need of these times. If we  successfully tackle these issues and we are bound to achieve our targets and become entirely e-Governed soon.


"There are three basic things in connectivity: Access, Affordability and Application. If one of these is not in place,the other two would not work" – Yogesh Kocchar, Head e-Governance Unit, Tata Teleservices
Follow and connect with us on Facebook, Twitter, LinkedIn, Elets video