e-Passport to be launched soon in Sri Lanka
The Department of Immigration and Emigration of Sri Lanka is planning to introduce biometric passport system within a year to increase travel document security and personal identity protections. The issuance of biometric passport was proposed at the first Colombo team meeting by the Regional Immigration Liaison Officer Network early this year.

Immigration and Emigration Controller Chulananda Perera said in his inaugural speech that experts from Australia and Hong Kong are preparing feasibility reports on implementing biometric passports. He stated that introducing the 'N' series of passports, installing new equipment in the Documentation Examination Laboratory is among suggestions submitted.
Introducing an electronic travelling system and issuing visas online are also raised. Perera said the 30 years of war with the Liberation Tigers of Tamil Eelam saw criminal and terrorist elements abusing the Sri Lankan system for committing cross-border crimes and violations. "Identity theft, passport forgeries, counterfeit visas, illegal crossing of borders both by air and sea to make bogus asylum claims have undermined our border and national security interests as well as security of countries in the region and beyond," he said.
Singapore, Malaysia and Thailand are among the Southeast Asian countries that have started issuing e-Passports. The use of these biometric enabled passports by 2015 is mandatory for member countries of the International Civil Aviation Organisation.
biometric
Ghana for biometric registration of voters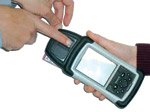 The government of Ghana will shortly introduce biometric technology to promote e-voting in the country. The Minister for Communications, Haruna Iddrisu, announcing the government's intention to support the Electoral Commission (EC), said the exercise could cost over $80 million.
Since Ghana's return to constitutional rule in 1993, the country has faced challenges such as bloated electoral register, impersonation of voters, stuffing and stealing of ballot boxes, dub ballot papers, among others.
Supporting the biometric voter registration and electronic-voting proposal, Mr. Iddrisu said that the government was committed to enhancing the integrity of elections in Ghana. Since the EC announced its decision to use biometric technology early January 2011, many Ghanaians, especially politicians, have hailed the initiative, stating that the introduction of electronic voting in Ghana was both feasible and desirable. With the biometric voters' register, it is also expected that Ghana's electoral system will be less costly, free from errors, delays and fraud that frequently undermine the credibility of results.
egovernment
Bulgaria, Austria join hands for e-Government cooperation
A bilateral agreement on the cooperation in the fields of IT and electronic government was signed on Monday between Bulgaria and Austria. The document was signed by Bulgaria's Deputy Transport and IT Minister Parvan Rusinov and Head of the Presidential Section at the Austrian Federal Chancellery, Manfred Matzka.
Austria's experience in absorbing EU funds provided for the development of an e-Government will be very helpful for Bulgaria, the two officials stated. "Information Technologies are a great opportunity for little countries," Manfred Matzka pointed out. In January 2011, the European Commission has once again confirmed Austria's leading position in the latest e-Government Ranking 2010. In terms of availability and service, Austria succeeded in achieving 100 percent.
e-BANKING
Online Banking in Bangladesh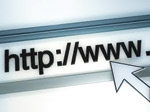 Banks in Bangladesh have begun their first ever online operations, allowing their clients cash deposit and withdrawal facilities, foreign exchange remittances and fund transfer services. Dutch-Bangla Bank Limited (DBBL) launched the service in collaboration with mobile phone operators Banglalink and CityCell, reported IANS.
Initially the online service will provide cash deposit, cash withdrawal, utility payment, salary disbursement, foreign remittance, and fund transfer services.
biometric
Biometric Identification for Tourists in Malaysia
From June 1, 2011 onwards, foreigners entering Malaysia will have their thumbprints taken under a biometric system. Covering all 96 entry points, this security effort is meant to register and monitor foreigners from their arrival until departure, informed Deputy Prime Minister Tan Sri Muhyiddin Yassin.
Foreigners will have their thumbprints taken and processed within 20 seconds upon arrival at the immigration check-point. The National Foreigners Enforcement and Registration System (NERS) will be linked to the police's existing Biometric Fingerprint Identification System (BIOFIS) to grant law enforcers access to the movements of foreigners with criminal records.
Immigration Director-General Datuk Alias Ahmad said that the fingerprint database was far more efficient in crime prevention as it would alert the checkpoint staff if a foreigner had entered the country before using a different document or identity.