DIT plans to launch campaign for e-Governance project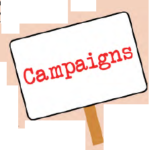 The Department of Information Technology (DIT) is planning to launch a high-pitched awareness campaign for its INR 230 billion
e-Governance project. The DIT has earmarked INR 0.15 billion for the campaign, which is likely to be launched around November 2008.

Under the e-governance project, the government is trying to bring many services to the doorsteps of the masses. Under the e-governance plan, around 1 lakh Common Service Centres (CSC) have been proposed, which will provide e-governance services in the country's far flung areas. So far the government has implemented around 12,000 CSCs in eight states. Apart from educating the masses about technology, the campaign will generate demand for the services. The national e-Governance plan would include services like road transport, land records, commercial taxes, employment exchanges, agriculture, civil supplies, treasuries, land registration, policy and education at the state level. At the central level it will cover areas such as insurance, central excise, National ID, pensions, e-passports, banking, passport, visa and income tax.
Madhya Pradesh plans to deploy SWAN infrastructure
The Government of Madhya Pradesh, India, is deploying State Wide Aarea Networks  (SWAN) to support its e-Governance projects. Delhi based Tulip Telecom will deploy the SWAN infrastructure across the state. The network supports data, voice and video and will enable the state to implement various e-Governance activities, according to a statement. The network will be established on a built own operate and transfer model for five years. It will be a total Internet Protocol (IP) network based on open standards having scalability and capacity. Once the SWAN is deployed in the state, the government will have an integrated backbone for common citizen services, online monitoring of promotional scheme, integration of government data bases and unified communication.
Rwandan commercial courts plans to digitise soon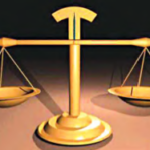 Soon, the courts of Rwanda will be facilitated with digital recording to reduce the cost of doing business in the country and act as a catalyst to increase both local and foreign investments.
The recording of court proceedings, the digitalization project will also help businessmen, researchers and other interested parties to access court documents at ease. The documents will also be available online for public access. The digital recording in commercial courts will also help in increasing the efficiency and effectiveness while resolving court disputes. Installations and implementation of the equipment is expected to be completed by next year.
Six departments in Kerala Secretariat to go paperless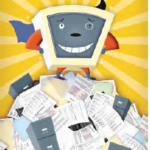 The State Government of Kerala has taken a policy decision to implement paperless office system in six departments in the Secretariat. Under the policy, six departments are finance, information technology, public works, food and civil supplies, higher education and non-resident Keralites.
To begin with, the process of handling petitions received in these department would be made paperless within a few months. Other files would also be made paperless in a phased manner. An IT cell would be constituted at the Secretariat by drawing officials qualified in IT from various departments in the Secretariat itself in order to monitor e-governance at the Secretariat. Paperless office has already been implemented at the Kerala State IT Mission, all centres of Akshaya, Kerala State IT Infrastructure Limited and Kerala State Urban Development programme. Once the petition process is made paperless, all the petitions received in the respective departments would be scanned and forwarded to the concerned section. An official can access the file and make his remarks and pass it on to the next official in the hierarchy. The remarks made by an official could be tracked later. The main advantage of the system is that anybody could track the status of his petition through the Internet. Similarly, an officer could access the files send to him through the Internet from anywhere in the world.
e-Ticketing Kiosks launched by PIA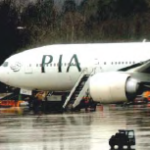 Pakistan International Airlines (PIA) launched its first e-Ticketing kiosk in Karachi recently. This move is to facilitate round the clock access to national airline tickets on domestic flights.
The launch marked the signing of an agreement between Managing Director of PIA Captain Aijaz Haroon and CEO McDonald Development Licensee for Pakistan Amin Lakhani in McDonald's Seaview restaurant at Clifton.
PIA has tied up with McDonald in cities such Karachi, Lahore, and Islamabad where PIA e-Ticketing machine facility will be available to the customers. Till date, 10 such machine are been installed. Passengers can make the payment for tickets with their credit cards for domestic flights and the facility will soon be available for international flights. These e-Ticketing kiosks at McDonald restaurants operate like an ATM therefore ensuring ease of use.
Amin Lakhani aid Macdonald PIA e-Ticketing machine facility in six kiosks at McDonald restaurant. They plan to scale it up gradually and open more such kiosks in the country.
CDAC and NIC sign MoU for e-Governance Project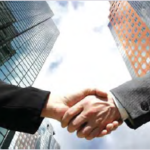 Now, India will have indigenous Operating System for the country's various e-Governance projects. In this regard, Centre for Development of Advanced Computing (C-DAC), Department of Information Technology has signed a Memorandum of Understanding (MOU) with National Informatics Centre.
Named as Bharat Operating System Solutions (BOSS) the operating system is Linux-based developed by C-DAC and it supports 18 Indian vernacular languages.
BOSS will be deployed for some of the NIC developed and manitained e-Governance projects. These projects are in areas such as education, healthcare among others in municipality and taluka level of administrations.
NIC will identify suitable e-Governance applications for the deployment of the BOSS while C-DAC will provide support for telephonic, email and portal delivery mechanism for the e-governance program.
KMC has an IT department now!
In order to streamline administration and expedite e-Governance, the Kolkata Municipal Corporation (KMC) has set up a separate Information Technology department. The existing data processing department has been merged into the new department.
There will be deputy managers, assistance managers, managers, engineers, data helpers and clerks. Out of 15 deputy managers, nine will be posted at the data centre as it will operate round the clock. Two systems managers will look after data centre and networking activities, software application and data securities activities. One manager will look after work in the added areas. IT professionals will assist the controlling officers and attempts will be made to turn KMC into a paperless office. With the introduction of the unit area assessment from next year, it is necessary to introduce e-Governance in borough offices to help property tax payers. The online system will connect all borough offices, maternity homes, stores and garages with the head quarters. It will make the administration both transparent and effective.
Haryana to develop state data centre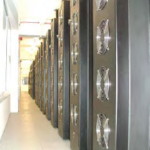 Haryana is ready to take the last step towards IT infrastructure development in the form of state data centre. The project, which is likely to catalyze an investment of about INR 500 million, is waiting an approval from the Central Government of India.
The state data centre will be developed and maintained by a private company in collaboration with Haryana State Electronics Development Corporation (Hartron). It will act as the main data centre where all the state departments will store their data in electronic form for their own use, as well for making it accessible to the general public. The data centre will have a 35 rack storage capacity which will be sufficient to store data for the next 10 years and the capacity may be scaled up in future as per the requirement. Haryana has done considerable work in setting up the State Wide Area Network (SWAN), Common Service Centres (CSCs), eDisha etc. These initiatives will help make rural areas IT enabled. SWAN in Haryana, known as "ADHAAR" has been established to provide a dependable and secure communication corridor between the state headquarter, district headquarters and block and tehsil headquarters.
Follow and connect with us on Facebook, Twitter, LinkedIn, Elets video