Linguistic diversity forms fascinating challenges and new discoveries for everyone involved in extending the reach of information and communications technologies (ICTs).
The official documents of the World Summit on the Information Society (WSIS) stated that "the Information Society should be founded on and stimulate respect for cultural identity, cultural and linguistic diversity, traditions and religions." Linguistic diversity, in particular, comes into focus every time someone uses a mobile phone or writes an SMS.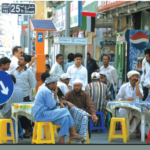 WSIS also highlighted a global commitment "to promote the inclusion of all peoples in the Information Society through the development and use of local and/or indigenous languages in ICTs." Mobile phone language support forms an increasingly important issue for manufacturers and operators trying to win customers as mobile communications spreads to new markets.
Better Access

Mobile communications companies stand together with governments in recognising  the signifi-cance of local languages. In its Universal Declaration on Cultural Diversity, UNESCO encourages ling-uistic diversity – even in cyberspace. The document also lists a goal of "countering the digital divide" by, among other things, "fostering access by the developing countries to the new technologies."
Increased language support translates into better access for more people and enhances interaction with local cultures. Language and culture are inevitably closely linked, so taking into account the diversity of languages, supplements understanding of different cultures. Also, as mobile phone manufacturers create language support, they maintain close cooperation with local partners who develop and test languages in their regions.
From Assamese to Yoruba

According to the prominent website Yourdictionary.com, an estimated 6,800 languages are spoken in the world today. With so many to choose from, what are the practical considerations for deciding which languages mobile phones need to support?
A phone manufacturer listens closely to what local governments, partners and experts say about the business and cultural situation in a given area. For instance, Nokia started offering Nigerian languages Hausa, Yoruba and Igbo. Based on local demand, it offered all three in a combined pack. The Nigerian Communications Commission greeted the introduction of Nigerian language support by commenting, "In today's ICT world, it is important that products have local inputs."
A Word About Literacy
In addition to linguistic diversity, another language-related factor can affect mobile phone usage in a number of markets: illiteracy. The UN estimates that nearly 800 million people worldwide are illiterate – UNESCO defines literacy as "the ability to read and write, with understanding, a short simple sentence about one's everyday life."
By this definition, a significant number of new or potential mobile phone users are regarded as illiterate. Researchers are examining what can be done to support their desire for personal, convenient communication.
Illiteracy often stems from a lack of formal educational possibilities and the preferred solution would be to raise general levels of literacy. Field studies by Nokia have documented barriers to communication that affect illiterate mobile phone users. Challenges exist in researching illiteracy, which is often associated with social stigma. To avoid negative connotations, it is sometimes called "non-literacy."
The studies have shown that contact management and asynchronous messaging present particular barriers to convenient communication, but the issue is not straightforward. Greater support for non-literate users is starting to appear in handsets – the speaking clock and icon-based phonebook features in the Nokia 1600, for example.
One way to think about the issue is that everyone is effectively illiterate somewhere in the world – for example when traveling to foreign countries with indecipherable street signs. To get a feel for what it is like to be non-literate, try this simple test: switch the user interface language on your phone to one you do not understand.
All Nokia phones everywhere include default menus and user interfaces in a common global language, English. In India, a second standard, Hindi, is also included in all packs, but also eight other languages are available there: Bengali, Gujarathi, Kannada, Malayalam, Marathi, Punjabi, Tamil and Telugu.
Languages on the rise

The decision to include a certain language, or even a certain alphabet, can depend on politics as well as business. In one country bordering Russia, the leader has declared Latin letters the official alphabet but most citizens are still more familiar with the Cyrillic alphabet used in Russia.
Memory capacity can also form a factor – the software for some languages takes up more space than that of others. Chinese language packs currently require the most memory, with their thousands of supported characters. In most cases one phone can support up to five languages.
Nokia currently offers support for more than 68 languages in its mobile phones, and the number is constantly rising. The next ones to be released include a range of African and Asian languages. 
Localisation Courses Offered by University of Limerick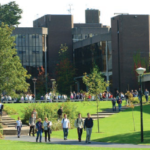 The University of Limerick (http://www.ul.ie/), Ireland is offering two new programmes in Localisation, designed with the support and help of eminent industrial and academic experts in the field. The Graduate Diploma in Localisation Technology is aimed at those who want to learn how the world's digital publishers localise their products, while the Masters in Science (M.Sc.) in Global Computing and Localisation deals with the underlying scientific and business issues in localisation.
Graduate Diploma in Localisation Technology

This programme is aimed specifically at students who might not have a technical background but who would like to become involved in localisation and, above all, the technical aspects of localisation.
The Graduate Diploma in Software Localisation is offered on a one-year full-time and a two-year part-time basis. The programme is accredited by The Institute of Localisation Professionals (TILP) and corresponds to its Certified Localisation Professional (CLP) Level 2. The programme introduces students to all aspects of localisation, with an emphasis on localisation technology.
Master of Science in Global Computing and Localisation

This programme caters to new and emerging requirements with a focus on high-quality research output. In addition, while it is centred around the technical aspects of localisation, it recognises the need for localisation professionals to have a good understanding of international business organisation.
Memoranda of Understanding (MoU) to develop teaching/research in localisation/internationalisation are currently in place with universities in Africa, South America and Malaysia.