Dubai Municipality's first phase EPIMS unveiled



Dubai Municipality's IT Department recently launched the first phase of the Engineering Projects Information Management System (EPIMS) within the municipality, which is aimed towards creating a knowledge-based e-Society. According to Hussain Lootah, Director General of Dubai Municipality, the EPIMS would allow various departments in the municipality such as Contracts & Purchasing, General Projects, and Finance to submit their applications through the Internet. These applications would range from accreditation materials, graphics, plans, programmes and reports about the implementation of the engineering projects, besides financial requirements.
Bahrain to issue renewable Smart Cards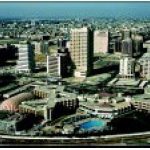 Under its ambitious e-Government project, Bahrain would soon be issuing Smart identity cards for its citizens. The renewable cards would be valid for 5 years. Bahraini citizens would have the choice of paying BHD2 (US$5.30) for the basic Smart card or BHD5 (US$13.25) to include the e-Gate, e-Wallet and e-Signature. However, the cards would cost non-Bahrainis BHD10 (US$26.51). According to Mohammed Ahmed Al Amer, Under-Secretary, Central Informatics Organi-sation, Bahrain's Smart card is the cheapest, regionally or internationally, compared with an equivalent BHD10 (US$26.51) for UAE nationals, BHD23 (US$60.99) in Finland, and BHD25 (US$66.29) in Sweden.
Meanwhile, Bahrain would be introducing e-Tickets by November 2007 as part of a global e-Ticketing drive. Already, e-Ticketing is being implemented on a trial basis in Bahrain by some airlines. According to Bahrain's Civil Avia-tion Affairs authorities, the cost of passenger processing for the airlines would also be significantly reduced, besides facilitating of self-service check-in. Notably, the Interna-tional Air Transport Association is backing the move globally, and aims to phase out paper tickets from the travel market within 1 year thus saving the global aviation industry an estimated US$6.5bn.
Saudi Arabia approves first e-Crimes law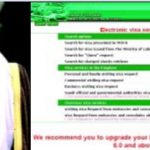 In a remarkable development Saudi Arabia's first law to combat e-Crimes was recently approved by the powerful 120-member Shoura Council, which was submitted to it by the Commission for Telecommunication and Information Technology. Under the e-Crimes law, violators would be severely punished by fines or jail terms or both for hacking into other people's personal information of hacking websites and damaging their contents. The punishment provision includes a prison sentence of 1 year and a fine of SAR500,000 (US$133,543.44) or both to unauthorised persons who gain access to electronic networks; a prison sentence of 3 years and a fine of SAR2mn (US$534,174) or both, for any person who is found in unauthorised possession of electronic documents or property documents; a prison sentence of 4 years and a fine of SAR3mn (US$801,261) or both will apply to any person who gains unauthorised entry to a public network; a prison sentence of 5 years in addition to a fine of SAR5mn (US$1.33mn) will apply to anyone who constructs a website or creates a program that violates the general law of Saudi Arabia, Islamic values or public ethics; and, a maximum prison sentence of 10 years and a fine of SAR5mn (US$1.33mn) or both will apply to any person who constructs a website that supports terrorist activities or who advocates how to make explosives as well as persons who use the Internet to establish means of communication between terrorist cells. The punishment also applies to any person who hacks into government networks and steals information related to national security.
Successful online visa applications
Meanwhile, the Saudi Arabian foreign ministry has termed the online application of visas by foreign nationals as hugely successful. Saudi Arabian daily Arab News quoted Osama Nugali, Director of Saudi Arabian Information Department, as saying that more than 3 million visa applications online have been processed so far since the system was implemented 6 months ago. The official website http://visa.mofa.gov.sa includes forms for business, commercial and family visit visa requests besides Umrah and Haj requests as well.
UAE Ministry of Economy to adopt e-Government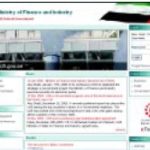 As part of a wider framework to adopt e- Government across UAE fully, the Ministry of Economy (MoE) has awarded AED6mn (US$1.63mn) contract to the telecom provider Etisalat. The contract is to establish a comprehensive IT infrastructure to facilitate the  implementation of e-Government services for the MoE's internal operations and internal services.
The MoE would see the implementation of 86 new services by the end of 2007. Of the 86 e-Services, some 27 of them would be developed for the internal operations of the MoE while  the remaining 59 services would upgrade the MoE's public services ranging from a  commercial registry system, certificate of origin system, commercial trademark system, foreign companies system, trade agency system, intellectual property and central statistics.
Upgraded e-Voting system in UAE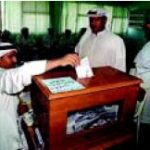 The UAE Federal National Council's election would see the utilisation of an upgraded e-Voting system that would ensure security of the system and privacy of the electorate while maintaining its user friendliness. The National Election Committee (NEC) has reviewed theupgradation. Dr. Anwar Gargash, State Minister for FNC Affairs, recently made a presentation on e-Voting at the PresidentialPalace.
The NEC suggested that a model e-Voting centre be established soon to make the members of the Electoral College (EC) acquainted with the process soon. The EC members have also been asked to interact with the NEC through the newly launched website http://www.uaenec.ae, which is dedicated to provide information and the latest updates on the FNC elections.
Kuwait Ministry to monitor charity collection through e-Device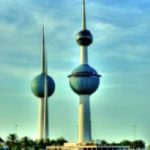 Kuwait's Ministry of Social Affairs and Labour has decided to install new electronic device at  all charity organisations in the country in an attempt to streamline charity collections by  various charitable organisations. Nasser Al-Ammar, Charity Organisations Manager, said  that the device would enable the ministry to monitor each and every penny instantly. The  new device would now replace charity kiosks and boxes, which were hard to monitor. "The  device will receive donations through credit cards as well as cash. The ministry would be able to monitor the movement of charity funds by having direct access to them and monitoring all  projects carried out using them both locally and internationally," said Al-Ammar.
Meanwhile, in another development, Kuwait Finance House (KFH) has decided to provide Kuwait Airways Corporation (KAC) with a e- Payment portal following an agreement reached  between them recently. KAC would be applying the e-Payment system for the first time in its  history. KAC customers would be able to purchase tickets using credit or charge card at any  given time by entering the website http://www.kuwaitairways.com. According to Sheikh  Talal Mubarak Adulla Al-Ahmad Al- Sabah, Chairman and Managing Director of KAC, the  e-Portal is one of the major vital projects of KAC under which the e-Ticket issuance plan would  be completed. The step is expected to boost the sales of KAC. The reservation system of KAC  would be linked with the e-Payment portal thus enabling online collection of KAC funds, in or  outside Kuwait, in case of using credit or charge card upon issuing the ticket.
Dubai public transport passengers to avail e-Tickets soon
In the near future passengers using public transport such as buses, Metro and water taxis in  Dubai would be able to buy e-Tickets. According to Ahmad Hashem Bahrozyan, IT Director,  Dubai Roads and Transport Authority (RTA), the RTA is into the process of developing its web  portal to initiate its e-Government facilities. Upon completion, the portal would offer online  services for payment of traffic and parking fines, renewal of driving licences, car registration  and a number of other e-Services.
Follow and connect with us on Facebook, Twitter, LinkedIn, Elets video