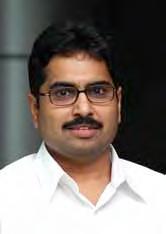 Good governance, as we know, is the backbone of any society. If we seek to raise our economic standards to globally advanced levels, our basic infrastructure for governance also needs to improve in tandem. It is our firm belief that Mee Seva is going to be the beginning of the change that all of us want to see in governance in the State of Andhra Pradesh. Mee Seva, the flagship e-Governance initiative of the State Government, is by itself a proof of how Information and Communication Technology can be used to create efficient, hassle free and  transparent interface for the citizens.
The State of Andhra Pradesh has always been on the forefront when it comes to leveraging IT for development. The State initiated the eSeva project in 2001 to provide bill payment services for various Government Departments and private organisations. One of the first such projects in the country, the eSeva project served as a single-window solution for the citizens in urban parts of the State. Subsequently Common Service Centres (CSCs) were established to extend similar benefits to the rural citizens of the State as part of National e-Governance Project (NeGP).
Though eSeva succeeded in reducing the drudgery of bill-payments at multiple counters, it was still serving as a 'post-office', accepting applications, sending by post to the concerned office, receiving back and then handing over to the citizens. In many ways the power of ICT was seen to being under-utilised in various government records like land records, Registration etc. Citizens had to make many rounds of the  government departments in order to get hold of the much needed documents.
Mee Seva, which is Telugu for "At Your Service," was evolved as the need was felt for a faster, easier and transparent mechanism for delivering various G2C services. The concept is unique and first-of-its kind in the country. It is the first time that the entire solution right from the collection of applications till the issue of final certificates has been turned electronic. It is also possible to track request through its life cycle at various stages and render it amenable for monitoring at Tehsil, Division or District level.
There is no requirement of physical interaction whatsoever between the user and the issuing authority thereby limiting the chances of corruption and other malpractices. There is no doubt that over the longer term, initiatives like Mee Seva will incentivise the economy of the state. We intend to leverage the support of public and private organisations to keep developing even better e-Governance systems. An event like the eINDIA 2012 is important, because it is a platform to highlight the power of ICT to usher seminal
efficiencies in governance, health, education, agriculture and every other field.
The eINDIA 2012, which is being convened from 15-16 November, 2012, at Hyderabad International Convention Centre (HICC), Andhra Pradesh, will bring together leading thinkers, policymakers and industrialists from around the world to discuss ideas and strategies for the future. This event will also be a place to showcase potential and opportunities in various sectors in Andhra Pradesh. Our aim, at this juncture, is to showcase Andhra Pradesh's inherent strengths, and the opportunities that exist here for industry and enterprise.
With open arms, we welcome the finest thinkers, policy makers and entrepreneurs, who are arriving for eINDIA 2012.
Sanjay Jaju
Get a chance to meet who's who of Smart Cities ecosystem in India including key policymakers from Central and State Governments. Join us at Smart City Conclave, Kochi on 18 August, 2018 to explore business opportunities. Like and connect with us on Facebook, Linkedin and Twitter.