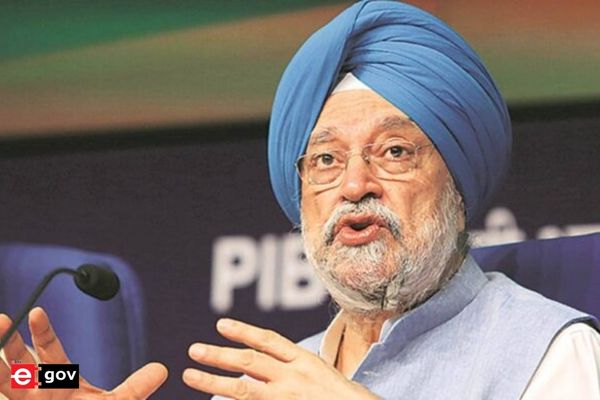 India is leading the world in the fight against climate change and is making rapid progress on its energy transition agenda, said Union Minister of Petroleum and Natural Gas Hardeep Singh Puri on Friday.
Speaking at Auto Expo-2023, he asserted that India is prepared to innovate to uphold its commitment to environmental protection while also meeting the rising need for energy. According to the minister, the event will showcase India's technology, capabilities, and ambition for the safer, cleaner, connected, and shared mobility of the future for the automotive industry.

He continued by saying that the experience would provide visitors a glimpse into the rapidly developing mobility ecosystem, which provides better answers to all of our needs.
"It will also provide a platform for domestic and international investors and other stakeholders," he added.
Mr. Puri spoke about India's progress in ethanol blending, noting that we increased the amount of ethanol in gasoline from 1.53 percent in 2013–14 to 10.17 percent in 2022, exceeding the target of 20 percent ethanol blending in gasoline from 2030 to 2025–26 and beating the deadline of November 2022 by a significant margin.
In addition to enhancing the nation's energy security, this has also decreased GHG emissions by 27 lakh MT, saved the country over Rs. 41,500 crore in foreign exchange, and benefited farmers by expediting payment of over Rs. 40,600 crores to them, the minister noted.