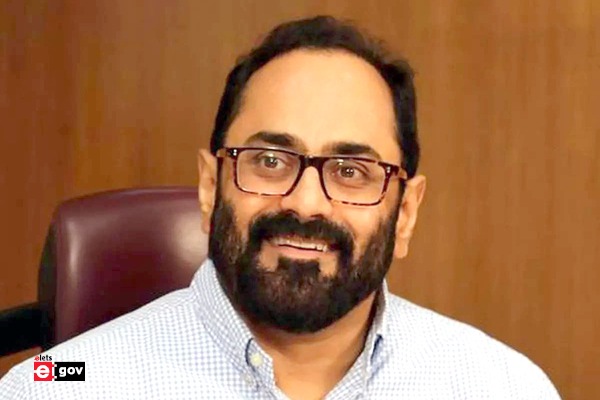 The Minister of State for Electronics and Information Technology, Rajeev Chandrasekhar on Wednesday said that over 97 per cent of mobile phones used in India are made in the country itself.
He emphasised that the number speaks volumes of the kind of capabilities India has got in manufacturing IT products and services. He further added that the Indian government's conducive business environment and their policies in this regard has helped achieve this feat.
"In 2014, over 92 per cent of mobile phones used in India were imported, today over 97 per cent of mobile phones used in India are made in India. Today we export electronic devices worth $12 billion," Rajeev Chandrasekhar said during an event.
Speaking on the Data Protection bill, he said that the new data protection bill will be "very simple and modern". He further said the right to privacy and data protection are fundamental rights in India and the data protection bill will be very progressive in recognising and enshrining these rights.
The new personal data protection bill is likely to be tabled in Parliament during the budget session of Parliament in February next year.
The Centre in August withdrew the Personal Data Protection Bill, 2021 and said it would be replaced by "a comprehensive legal framework".
Chandrasekhar, who is also Union Minister of State for Skill Development and Entrepreneurship, said that India has emerged not just as a local hub for talent and innovation related to the semiconductor and micro-electronics industries, it is well poised to become a global centre of the innovation economy. The minister said India has made considerable progress in the semiconductor space since 2014.
Also Read | Rajeev Chandrasekhar asks big tech companies to ensure fair play in Indian media
In 2014, most electronic devices were imported, but today 97 per cent of devices are made in India, he said. "India also has a blueprint in place to advance the semiconductor space."
Chandrasekhar said almost every ecosystem today, be it the drone ecosystem or any other, is playing a phenomenal role in India's transformation journey and is an integral part of the government's vision of building a new India.