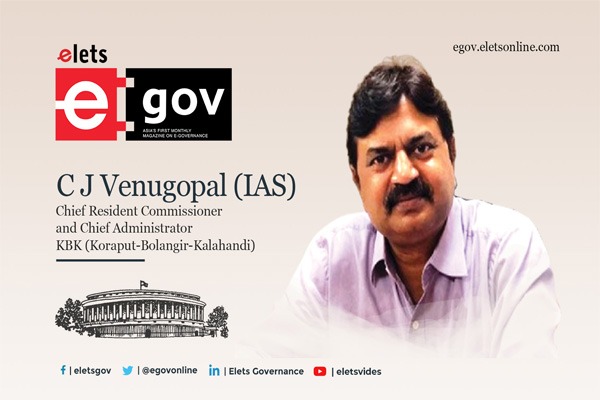 The transformative 5T model of governance has made Odisha a top destination for new investments. The 5T which stands for Teamwork, Technology, Transparency, Transformation, and Time limit, are the major performance judging metrics for government officials and projects. To know more about the development journey ongoing in Odisha, Krishna Mishra of Elets Technomedia spoke to the veteran IAS officer C J Venugopal, Chief Resident Commissioner and Chief Administrator, KBK (Koraput-Bolangir-Kalahandi), who shared detailed insights into the ongoing development, administration and governance in the state.
Odisha's narrative has changed in recent times as one of India's best-kept secrets. What have been the key enablers of this change?
Odisha is India's best-kept secret and a hidden gem for travellers planning a visit to the state. From beaches to hills, sanctuaries to skyscrapers, and international cuisine to authentic regional delicacies, Odisha offers a wide and unique range of attractions that satisfy the fancy of tourists visiting the state.
Currently, Odisha is undergoing a massive digital revolution. Aiming to provide seamless digital services and make the state robust and efficient in e-governance, the state has the potential to emerge as a global powerhouse in digital technology. As the digital divide inhibits the development journey of a nation, Odisha can use its experience & expertise to unlock economic opportunities and export products and solutions in the Governance technology space.
The state is also staking big on the usage of emerging technologies for rolling out citizen-centric services, improving & developing the governance mechanism, and establishing digital infrastructure. As it is known, the transformation has its share of challenges. We need an agreement to prepare the ground for its smooth adoption. But we are not overawed by challenges; rather we take on-boarding of emerging technologies as a good enabler in enhancing the quality of citizen-centric administration and aligning better with our governance framework.
Therefore, we are skilling our workforce for better acceptance of emerging technologies. Without knowledge of the applications of such technology, our officials will not be at ease in using them. We are also focusing on data authenticity and usage security to check the data breaches during the adoption of these technologies. We are also putting our efforts to bridge the digital divide so that we can reap the maximum benefits of digital inclusion.
Odisha 5T program aims to transform governance using technology as a key element. Could you elaborate?
Besides emerging as the manufacturing hub of eastern India, Odisha has also made a giant stride in digital governance. The transformative 5T model has made Odisha a top destination for new investments. Launched by Honourable Chief Minister, Naveen Patnaik, the 5T charter of good governance aims to transform business processes and improve efficiency in public service delivery.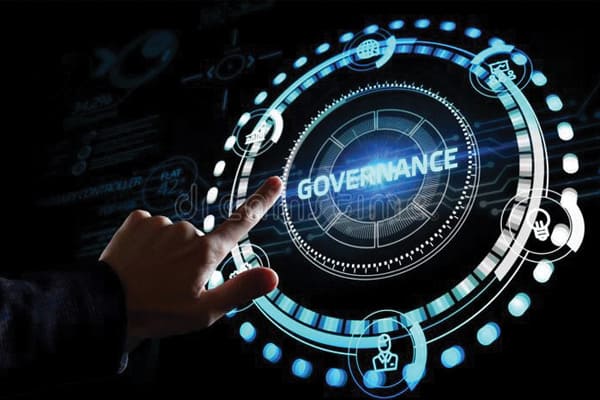 The 5T which stands for Teamwork, Technology, Transparency, Transformation, and Time limit, are the major performance judging metrics for government officials and projects. With the intention of providing doorstep service delivery, the state government has announced the establishment of Odisha One – a one-stop platform for citizens to access all government services.
Also Read | IT Interventions Fueling Odisha's Growth Engine
All e-governance portals run by various departments are in process of linking with our newly launched 'One Portal'. It has been designed in such a way that various departmental applications can utilise this framework irrespective of their level of automation. The Electronics and Information Technology wing of the state has been turned into a critical enabler for ensuring citizen-centric governance as we aim to deliver most of the citizen services at the doorsteps of the people. Departments are implementing some path-breaking technological reforms to reduce the physical interface for availing government services. To reduce the regulatory burden on industries, new end-to-end online systems for over 30 government-to-business services have been developed by various departments
of the state. In line with 5T, more than 400 services of several departments have been made online, which decreases the hassles and costs and improves efficiency.
Please tell us some of the key ICT initiatives of the Odisha government and how has it changed the life of an ordinary citizen. How has technology fostered greater accountability, speed & efficiency thereby enhancing the ease of living?
Odisha stands out as a state that imbibes technology as a way of life in modern-day governance. We have implemented the Office Workflow Automation System (OSWAS) right from Secretariat level offices to Directorates, HOD, Divisional, Subdivisional and District offices. OSWAN is a robust and reliable network that connects all district headquarters, 300+ blocks, and more than 1,250 critical government offices in horizontal locations. All of them are connected under one network. There can be 30 virtual meetings running in parallel through the system at a time. A huge network of more than 5,200 'Mo Seba Kendras' has been created and our plan is to establish 8,000 such centres across the state with the aim of improving efficiency in digital governance. This is implemented to facilitate departments for strengthening governance and optimisation of the efficiency of government services at the last mile.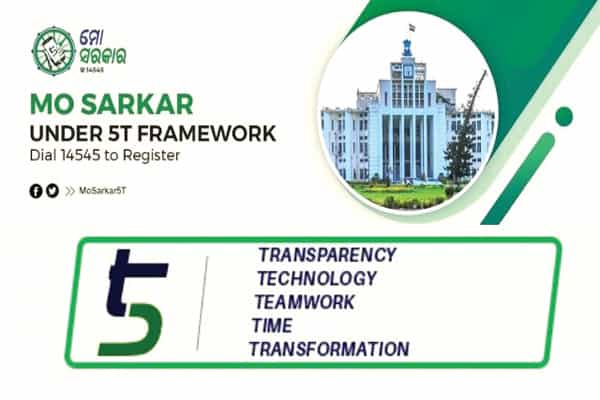 Odisha has rolled out many life changing ICT initiatives. 'Go Swift' is one such initiative that facilitates ease of doing business in the state. It automates major clearances, permits and approvals required for the establishment & expansion of industries in Odisha. Such initiatives have also been taken in the education and farming sector to further ease the lives of students and farmers respectively. Our Student Academic Management System is also a unified, common platform for admissions and student lifecycle management for higher education (intermediate and degree colleges) across multiple streams and colleges in Odisha. A unique intervention by the Odisha government to identify genuine farmers (especially small & marginal landholders & sharecroppers) and procure paddy at minimum support price directly from producers (eliminating middlemen) is Paddy Procurement Automation System. This is a one-of-a- kind system where the farmer registries are integrated with the land records database (Bhulekh maintained by the revenue department).
Being rich in mines and minerals, we have designed Integrated Mines & Minerals Management System- a single-window ICT platform that connects all stakeholders associated with major mines and minerals ecosystems. Since its launch in 2014, this system has enhanced revenue collection, quickened clearance and permit processes and plugged leakages across the mining value chain. One of the most landmark tech-based innovations for transforming public service delivery in Odisha has been the implementation of the Mo Sarkar platform. This solution (including advanced contact centres, customer relationships & visitor management consoles) is used to collect citizen feedback on the performance of government schemes and the professionalism of officials at government offices. Advanced data visualisation and analytics on the data gathered are used for generating scores for appraisal of departments and identifying areas of service improvement.
Please tell us how is Odisha leveraging emerging technologies for making itself a digitally empowered knowledge economy, particularly in agriculture and rural development.
Odisha government has always been the forerunner in the usage of emerging technologies for making governance digitally enabled. As the convergence of emerging technologies like Artificial Intelligence, Augmented Reality, Virtual Reality, Blockchain, Internet of Things (IoT), Machine Learning and Robotics is required for collaborative, participatory, inclusive and outcome-driven governance, Odisha is harmonising the work of various departments and the industries to adopt emerging technologies to improve the quality of digital services and infrastructure. Leveraging such technology, the government can mine legacy data, citizen feedback as well as various other data to not only counter the problems, but even make prior anticipation. Technology like Blockchain can be used for safely maintaining huge land records data of the revenue department. On the other hand, Robotics can act as a substitute for human intervention in many government tasks and processes that are error-prone, mundane and repetitive. We have also adopted Blockchain in Paddy Procurement Automation System (PPAS). The Odisha government is also in the process of setting up a Centre of Excellence in Bhubaneswar in partnership with STPI on emerging technologies like Industry 4.0, AI, ML, Analytics and Cybersecurity. The Centre will undertake state-of-the-art research, develop testing facilities/laboratories for advanced algorithms, applications and methods in aid of virtual and augmented reality for immersive visualisation and allied areas. Odisha will also have a cybersecurity team 'Computer Emergency Response Team-Odisha (CERT-O)' to prevent cyber-attacks on government websites and web applications. A state-of-the-art Security Operation Centre (SOC) will be established and capacity building will be done for all officials of Odisha dealing with IT services at various levels and other cybersecurity-related activities under CERT-O.
In Agriculture, we have rolled out a string of technology-led interventions to streamline the farm-to-plate value chain. Recently, we have brought Crop Analytics to track down the fake farmers and plots and also to ensure that only genuine farmers avail the benefits of MSP. This solution makes use of technologies like GIS, satellite imagery & processing united with the power of visualisation to capture ground-truth intelligence on the quality of paddy farmers and the plots on which the harvest is actually yielded. Today, we have more than five crore land records being mapped over the last 30 years. It has made the lives of citizens simpler, refining the database and enabling all schemes of the government. Information related to land registration is available online and tehsil-wise, and district-wise data is updated on a real-time basis. Any person can check the land records sitting anywhere in the world. This digital transformation has enabled citizens to do a hassle-free and harassment-free registration of lands. Big data is one of the which has helped us provide services to our citizens.
To accelerate economic development and build a self- reliant economy, we need to invest in building future-ready infrastructure, enhance connectivity, integrate economic corridors, strengthen market linkages and conduct cross- sectoral value chain analysis. Your thoughts.
To accelerate economic development and build a self-reliant economy, we must keep pace with the ever-evolving technological advancements in order to take maximum benefit of these digital initiatives. We must establish a durable and sustainable digital infrastructure that will empower the growth and development in the state. In our pursuit of "Internet for All", the government is gearing up to provide high-speed internet connectivity to all Gram Panchayats (GPs). Directives have been issued to provide WiFi activity at the main activity points of GPs so that all government offices including the schools, medicals, and banks can easily access internet connectivity.
The telemedicine centres, schools and profitable agri-commerce. The optical fibre target in the state will be completed soon. Similarly, most of the blocks and GPs have been provided with connectivity. The rest of the blocks and GPs will be linked up in phases. Odisha is also establishing an SPV (special purpose vehicle) involving the departments like Energy, Electronics and IT and Panchayati Raj for productive utilisation of the digital infrastructure created in the state. We are hopeful that all villages of Odisha will be connected to the internet in the coming years.
Also Read | Recognising the Unrecognised: Sanitation work added to list of scheduled employments in Odisha
What have been the major challenges in digitisation and how do you plan to address the digital divide in the state?
We are in the most exciting phase of digitisation in the history of our country. Information technology is bringing a great transformation in the governance spectrum. However, lack of quality infrastructure, awareness and digital literacy are some of the hurdles that we are yet to overcome. But as time progresses, I think we will be able to find ways and means to overcome these challenges.
Over the years, I have used my project management techniques and expertise to to identify and clear bottlenecks, promoted transparency, reduced service delivery costs, and delivered public services efficiently.
Our priority is that every department should be on a digital platform on each and every component. This approach eventually will lead to leveraging the power of technology for streamlining the administrative functions, reducing duplication of work and increasing transparency. In addition, the processes of data collection and analysis will be simplified, and become less tedious. The digital revolution holds advantages to citizens in every walk of their life. But perhaps the single-largest benefit is its potential to make the states and nation, a knowledge society.
Governments worldwide have been aiming to bring all stakeholders – public sector, private sector and civil society on one platform to combat various issues faced by citizens at large. Private players, today, are playing instrumental roles in taking the nation's developmental journey forward. We are also witnessing a sea change in the outlook of the government towards partnership with private players. I can proudly say that we are heading in the right direction.