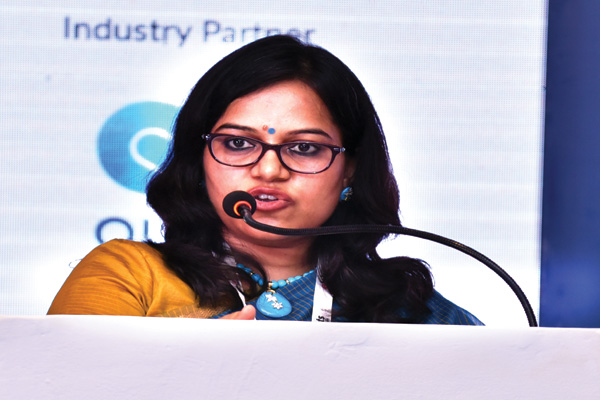 Dahod is a small town situated on the confluence of Rajasthan, Gujarat and Madhya Pradesh borders. Out of 100 cities that have been selected under the Government of India's Smart City Mission, this is the only Nagar Palika Smart City. Prashasti Pareek, Chief Executive Officer, Dahod Smart City Ltd, Government of Gujarat, talked about how the department used digital technology to transform Dahod into a smart city.
Dahod is spread across an area of 14 sq km, consisting of 1.30 lakh population. Key economic activities in the city of Dahod are Agriculture, Eastern Gateway, Medical Hub and Education.
Highlighting the different sectors, Pareek said that the heart of the smart city is the Integrated Command and Control Centre and 350+ IP-based CCTV cameras have been installed in Dahod with live feed at ICCC. "We have smart buses, which are equipped with CCTV cameras and SOS buttons for citizen safety during situations of distress. We also have SHE teams – headed and manned by women police personnels – who are running anti-romeo squads in other states," she added.
As part of Responsive Citizen Engagement, Dahod has a website, mobile application, GIS based complaints, kiosks, emergency call box, and contact centre. "Through this Responsive Citizen Engagement, we have better citizen connect. The trust of the citizens has gone up and this leads to citizen empowerment if they can seamlessly and effectively communicate with the government functionaries without any hindrances," she said.
Presently, Dahod is in the phase of data creation. "All the data collected by smart poles such as environment sensor data, rain sensor data, etc. have a location component attached with them and are tracked on Dahod City map," she said. "ICCC application is the heart of this whole mission for us," Pareek said. All the Smart City ICT assets such as CCTV cameras, Smart Poles, ATCS, ANPR cameras, RLVD & SVD cameras, etc have been mapped on the Dahod City base map and are being tracked and monitored on the citywide GIS map.
"For any urban local body, the fundamental aim that we look for is a cleaner and greener city. No smart city mission can be smart without smart waste management," she said. Garbage collection in Dahod is completely monitored through ICCC. The location, route of the vehicles can be tracked as they have been fitted with a GPS. "Even the dustbins that we have distributed to the public, commercially and in residences, have RFID tags attached, so that we can read and know in ICCC only which areas have been unaddressed," she added.
The city bus service initiated by the Dahod Smart City aims to promote mass transportation and reduce the use of private vehicles by the citizens. "This in turn will decrease the carbon footprint of the city which is surrounded by forest land," she said. The smart water SCADA project aims to provide good quality of water to the citizens of Dahod as per WHO standards. "The pressure transmitters and water level sensors, installed as part of the project, monitor wastage of water and energy metres to monitor the energy consumption or losses," Pareek said.
Highlighting the way forward, Pareek said that Dahod, being an educational hub, will also cater to the employment needs of the engineering & ITI students studying in Dahod. Private entities will be able to run ads on the digital spaces created in the city through VMDs on smart poles and contribute to the Dahod Smart City's revenue. The environmental sensors capturing COx , SOx , PM2.5, PM10, etc. can be utilised to monitor pollution and measure air quality index to make planning and strategic decisions for the city's sustainable growth, she concluded.