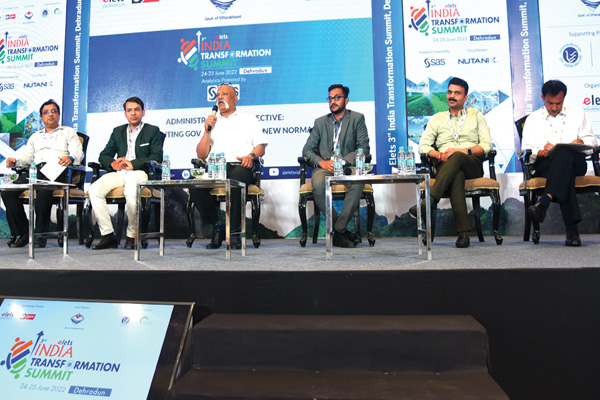 In today's world, where technology drives innovation and transforms the economy, drones and its applications offer endless possibilities. Its uses are more effective than ever before. Highlighting this, Amit Kumar Sinha, Director, ITDA, Government of Uttarakhand; Peeyush Gupta, RTIS, National Mission for Clean Ganga, Ministry of Jal Shakti, Government of India; Sourav Guha Thakurta, General Manager & CIO, (IT), WEBEL; Shyam Bihari Singh, General Manager Projects, BELTRON; Manas Upadhayay, Chief Technology Officer, D Town Robotics and Vivek Gupta, Founder & Chief Executive Officer, Margsoft Technologies, spoke at the Elets India Transformation Summit.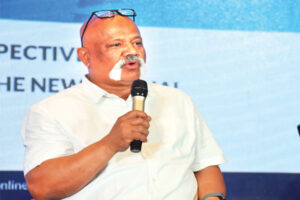 Owing to the cataclysmic cloudburst and subsequent floods in Kedarnath, Amit Kumar Sinha, Director, Information Technology Development Agency (ITDA), Government of Uttarakhand, listed various initiatives and technological measures taken in governance and administration by the Uttarakhand government, post the 2013 disaster.
"It was in 2018 when we started the Drone Application Research Centre (DARC), a year before the Government of India came with such a policy. Though we faced various administrative and implementation challenges, we had the zeal to do that and we did, and it sort of provided impetus to GoI and they accelerated their drone policy execution and implementation program," he said. "As anything in the world starts with breaking old barriers, we went ahead with the same feeling to venture into the unknown possibilities of drones. A doer always finds a way even if it means breaking the law," he further said.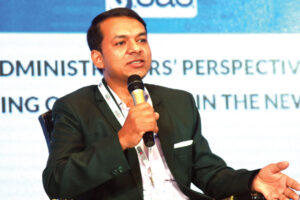 Having served as Project Scientist at the Indian Institute of Remote Sensing, and currently working in the Ministry of Water, Peeyush Gupta, Real Time Information Specialist (RTIS), National Mission for Clean Ganga, Ministry of Jal Shakti, Government of India, shared insights on various applications of drone technology. "In India, people generally prefer to download, copy or steal data instead of creating one and this is the case with some government departments too. This problem exists not only in administration, but also at an individual level," he said. "When somebody can get high-resolution data on Google, then why would anybody care to create new data?," he added. Speaking on the effectiveness of drones, he said, "Drones have brought greater ease and convenience in governance and it has made it more transparent and efficient. We can now map the length of rivers more accurately, which was not the case earlier. The areas which were earlier unexplored or the projects which took unnecessary time can now be easily made accessible and also save on time and costs," Gupta concluded.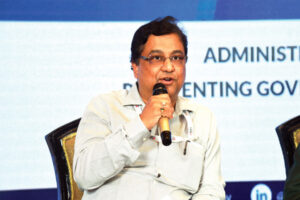 The drone is now a revolution in emerging technologies, said Sourav Guha Thakurta, General Manager & CIO, (IT), West Bengal Electronics Industry Development Corporation Limited (WEBEL). Explaining WEBEL, Thakurta said that it is a nodal agency for the Government of West Bengal and works under the directives of the Department of IT & Electronics, Government of West Bengal.
WEBEL has been undertaking, as the state's technical partner, Gangasagar's entire security surveillance for the last 3-4 years. "During the COVID time, we had taken a lot of security and surveillance to ensure that the crowdfunding, the alertness, if there is a gathering of the crowd how the drone will capture the data, all these things were taken into consideration," he said.
Thakurta said that because of COVID, they had sprinkled sanitisers from the drone, made a public announcement system through the throne, and created banners as well. "Various sorts of aspects were taken care of in order to ensure that there is no spread of the epidemic," he said. Uttarakhand, due to its terrains, is prone to various disasters and drone technology can be of tremendous use to avert these disasters, he concluded.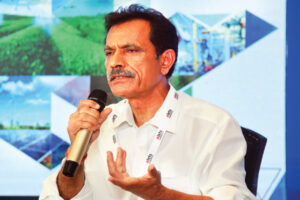 Speaking on the transformational role played by drones, Shyam Bihari Singh, General Manager Projects, Bihar State Electronics Development Corporation (BELTRON) said, "Ten years back, though we had technology like GIS and others, they were then in their inception phase and were ineffective. Today, the combination of GIS and AIML has completely transformed the governance in the country, rendering it more efficient and transparent. The accuracy power of employing drones in governance has improved drastically over the years."
Singh explained that to monitor the implementation of liquor in Bihar, they are using a large number of drones. "From the excise department to the commissioner level, every department is using drones to make this mission a success. Drones are also used to check if any illicit liquor is being made available in any village or remote areas of the state," he said, adding that drones were also used in disaster management and relief measures during floods and also in the mapping of agriculture fields in the state. "The drone is a technology of the future. It is going to make a paradigm shift in e-governance," Singh concluded.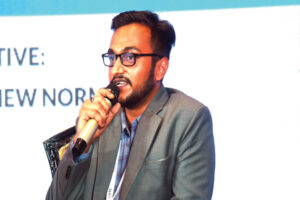 Underlining the remarkable achievements of India in startups, Manas Upadhayay, Chief Technology Officer, D Town Robotics, said that having started his operations in 2013, his company had got a first major breakthrough in 2020 when they delivered the first Telemedicine Robot to AIIMS, New Delhi, in the face of COVID crisis. "After this, we were appointed India's first tender in anti-locust operation and with India, became the first startup to do the work through drones," he said.
Upadhayay said that initially, they were involved only in operation and maintenance (O&M) products, but once the right inputs and guidance were available, they started a manufacturing plant as well. "At present, we are providing customised services in drones and robotics solutions. We generally make our solutions for defence and agriculture in line with our company's motto 'Jai Jawan, Jai Kisaan," he said. "Robotics will create more jobs rather than cutting them and will assist humans in their work," he concluded.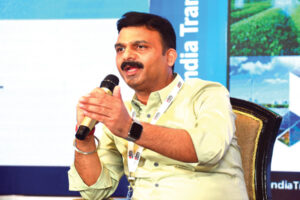 Vivek Gupta, Founder & Chief Executive Officer, Margsoft Technologies said, "Since the arrival of COVID, we had been working in the mining department. We analysed their problem and gave effective solutions." He also said that his team was awarded a "Smart Enforcement System" award.
He concluded by saying that drones and its applications offer huge promise in every sector of the economy and the country needs to make most of it to transform India's governance system.
"Exciting news! Elets eGov is now on WhatsApp Channels 🚀 Subscribe today by clicking the link and stay updated with the latest insights!"
Click here!