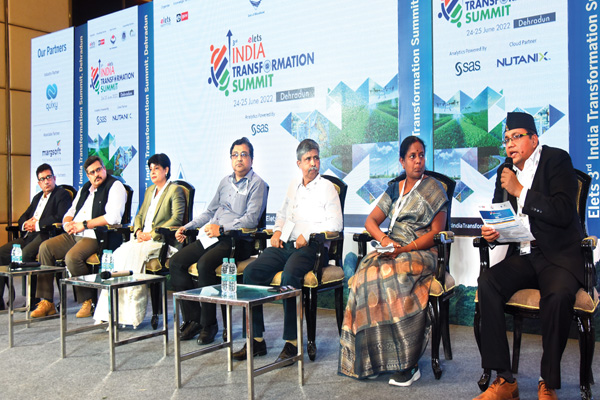 The public sector undertakings have made significant contributions to the country's economy for nation building after independence. Highlighting this, Arun Arora, Director (IT), WAPCOS Ltd; Mousumi Deka, Chief General Manager, Enterprise Resource Planning (HoD) Oil India Limited; Hemavathy Muthusamy, General Manager (Offg.), Strategy & Planning, Bharat Electronics Ltd; and Dhiraj Beri, Regional Head (North & East), iValue InfoSolutions, spoke at the Elets India Transformation Summit.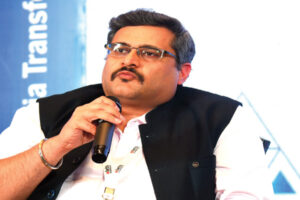 Arun Arora is a general manager (IT) from WAPCOS Limited, which stands for Water And Power Consultancy Services. It is a PSU under the Ministry of Jal Shakti. "Water and power infrastructure is the core of our business and we are very sensitive to all the technological changes which happen in these fields. But we also operate in other sub-sectors which are underneath these, including IT. WAPCOS footprint is all over India," he explained.
WAPCOS has clientele in international markets as well – Southeast Asia, South America, Africa and Middle East. "We also go to those places which inherently are troubled. Like we have gone ahead and built large dams and other infrastructure for the government of Afghanistan," he said.
WAPCOS has recently invested into a lot of modern day technologies such as the drone business. "We have our own software development centre, which is headed by myself. So, by using GIS and drone technologies, we try to pinpoint solutions which are beneficial for our clients to reach their goals," Arora concluded.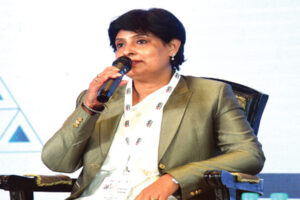 Highlighting that Oil India Limited is the second largest national E&P company of India, Mousumi Deka, Chief General Manager, Enterprise Resource Planning (HoD), Oil India Limited said that its main business is the exploration of hydrocarbon and production of crude oil and natural gas. Deka said that E&P companies have been the early adopters of digital technology. "In our organisation, in 1977, we implemented digital technology in the form of seismic data interpretation," she said.
Deka said that the digital technology interaction has been happening in the organisations since 1977 in various ways and in 2018, when the digital transformation wave came, OIL also embarked upon its digital transformation journey. "A lot of digital initiatives were identified and we are in the process of implementing 11 such initiatives, which are AI, ML, IoT, data analytics etc," she said
"One is the Vendor Information System – full transparency to the vendor management – which went live and other is CBM – Condition Based Maintenance – where we have incorporated IoT for preventive maintenance of the equipment. We are going to implement RTOC – Real Time Operation Centre – for the monitoring of our drilling activities," she added. Another initiative that Deka talked about is RTP – Real Time Production Monitoring – which will facilitate the real time monitoring of crude oil and natural gas. "These are the initiatives we are implementing," she concluded.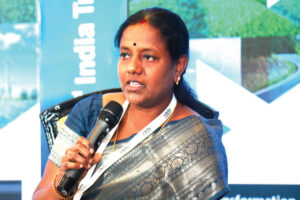 Highlighting that PSUs are an instrument for self-reliant economic growth, Hemavathy Muthusamy, General Manager (Offg.), Strategy & Planning, Bharat Electronics Ltd, said that they provided the much-required thrust and have been instrumental in setting up a strong and diversified industrial base in the country. PSUs have contributed to the inclusive development of many economically backward areas by setting up manufacturing plants and social infrastructure throughout the country, she said.
Talking about BEL, she said it is a Navratna company and is spread across nine units across India. "We are an R&D institution. We are into Radar & Fire control systems, Weapon systems, Communications, Electronics Warfare systems, Avionics and more," she said.
"BEL is working on various emerging areas like Artificial Intelligence, Data Analytics, 3D Printing, Web Technologies, Cyber Security and incorporating all these as part of our production systems," she further mentioned.
Explaining the need to develop indigenous solutions, she said that "Investments in indigenous technologies will improve market growth, lower production costs, and facilitate more collaborative innovations within India."
"In order to fulfill the mission of Aatmanirbhar Bharat, BEL is keen to work with various MSMEs. Almost 34 per cent of the procurement and development comes through the MSME route only and we include them as a valued partner in all our supply chain," she concluded.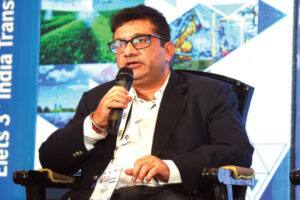 Dhiraj Beri, Regional Head (North & East), iValue InfoSolutions, said that PSUs are the harbinger of change. "We are far ahead of many countries in the west in terms of digital transformation," he said. "As a technology enabler, iValue has come a long way. Today, we are at 3X market growth and this is only possible as the government is thinking of IT transformation," he added.
iValue InfoSolutions is majorly into developing Digital Security Transformation, Digital Asset Protection, Automation, Hybrid Cloud Management etc. iValue has a few key customers in PSUs like Bharat Petroleum, GAIL, NTPC and more, Beri said. "We ensure profitable growth through effective DNA management for our customers, our services are not limited to installment but further solutions to problems are also given," he said.
Beri also talked about the organisation's contribution to India's Smart City Mission and stated that they have delivered around 21 Smart Cities to the country. "India is growing at a rapid pace and will be a change maker in the digital transformation mission to the world," he concluded.
"Exciting news! Elets eGov is now on WhatsApp Channels 🚀 Subscribe today by clicking the link and stay updated with the latest insights!"
Click here!