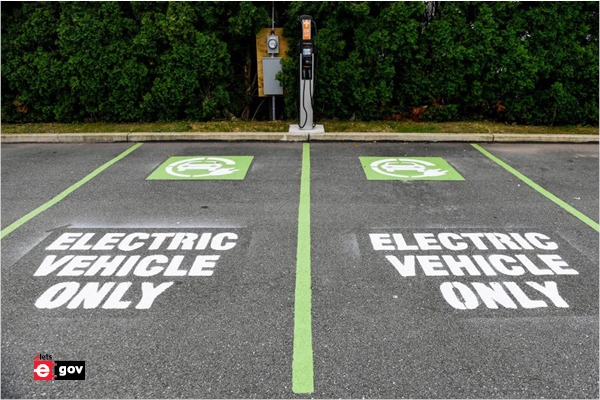 The sale of electric vehicles (EVs) in India is estimated to cumulatively touch 5 crore by financial year 2030, according to a study conducted by JMK Research & Analytics.
While factors like last-mile connectivity and shared mobility and not private cars will help drive the sales of EVs in the country, issues like dearth of adequate infrastructure support are a big concern, according to the study undertaken by the boutique consulting firm.
By 2030, India could see penetration of EVs in 30 per cent of private cars, 70 per cent commercial cars, 40 per cent buses, and 80 per cent of two and three-wheelers, according to the JMK Research study.
It further said that infrastructure support, together with the cooperation of the industry, are essential to boost the adoption of EVs in India.
Also Read | Ola Electric, Rajesh Exports and Reliance New Energy to make batteries for EVs in India
The study anticipated that the affordable electric two-wheelers' segment is likely to generate maximum sales owing to factors like low upfront costs as well as support extended by the union government and the state governments. Even within this segment, there are low and medium-speed two-wheeler categories to balance out the cost of ownership.
Although EV adoption in the commercial three-wheeler market is steadily increasing, the high upfront cost is a cause for concern. It is expected that growing demand for last-mile connectivity for goods delivery is likely to offer the requisite push for greater growth of electric cargo three-wheelers in the country.
Further, the report states that commercial use cases for electric passenger vehicles (PVs) could be another significant goal for the EV sector in the years to come. Particularly, when comparing their total cost of ownership (TCO) to that of internal combustion engines (ICE).
The TCO of electric PVs has changed the game in cities having more traffic, considering that TCO for an electric four-wheeler is 12 per cent lower than ICE-run PV.
Though traffic jams result in reduced mileage in conventional ICEs, regenerative-braking only helps the EVs conserve energy and rising fuel prices also support their cause. Still, high costs of EVs is an issue, noted the study, pointing out how a well-performing electric car still falls in the Rs 10 lakh price range.
The adoption of electric buses by state transportation agencies is another important area. As per reports, the government plans to purchase minimum 50,000 electric buses during the course of the next one year. This, together with the target of different state EV policies, will give a further push to the sector.
Over the next seven to eight years, the majority of state policies aim to have an entire EV bus fleet. While the JMK Research underlines that this will promote EV adoption, however, until the requisite infrastructure is put in place, it will be difficult to translate these estimates into actual numbers. Therefore, adequate charging infrastructure is the key requirement that will determine the adoption patterns of EVs in India.
Also Read | Government working to bring an EV one-stop super app for all key information
According to the study, India will require a minimum 20.5 lakh and 39 lakh charging stations by 2030 to support the fleet of 5 crore and 8 crore EVs respectively. Besides, to fulfill the estimated requirement, the states' EV policies must also define charging infrastructure targets.
Nearly 19 states have formulated their EV policies and determined adoption timelines. However, the study makes clear that these goals are required to supplement sales predictions in order to facilitate coordinated efforts from all stakeholders in a cohesive way.
The report strongly emphasises the need for investments for mobility transition in the country. Focusing on the need for higher liquidity and lower cost of capital for EV assets and infrastructure, the study states that investment mobilisation to finance battery manufacturers, charging stations, original equipment manufacturers (OEMs) and the end consumers "will require targeted and systemic policy support."