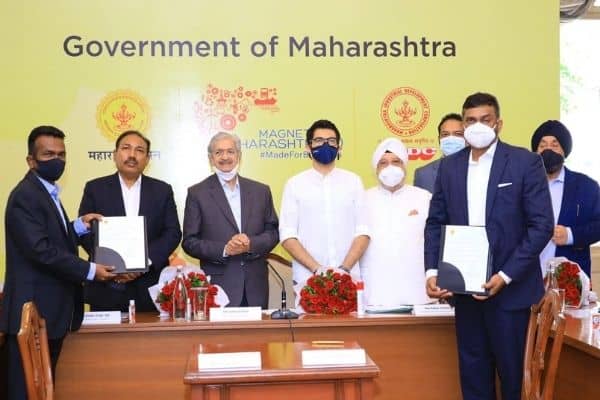 The Maharashtra government signed a memorandum of understanding (MoU) with the Indian arm of the USA-based Rocky Mountain Institute (RMI) to support adoption of electric vehicles (EVs) in Maharashtra earlier this week.
RMI India, which is an independent non-profit working on clean energy transitions in the country, is expected to provide technical support for implementation of the state's recently launched EV Policy. The MoU was signed in Glasgow amid the ongoing COP26 summit.
It may be noted that Maharashtra's new draft Electric Vehicle (EV) Policy 2021 aims to bring at least 146,000 new battery-operated electric vehicles (BEVs) on state roads by 2025, estimated to comprise about 10% of all new vehicle registrations by that time. The policy aims to incentivise purchase of 100,000 electric two-wheelers, 15,000 e-autos, 10,000 cars, 20,000 goods carriers (both three and four-wheeler) and 1,000 e-buses.
Also Read: Maharashtra to constitute tourism societies to boost tourism at district level
For each of these vehicle segments, incentives are likely to be funded by the green tax levied on polluting vehicles, according to the officials from the transport department. Importantly, urban local bodies will also provide rebates on property tax to residential establishments that set up EV charging infrastructure on their premises. In fact, the policy targets that all upcoming residential complexes should have 20% of their parking spots dedicated for EVs by 2025.