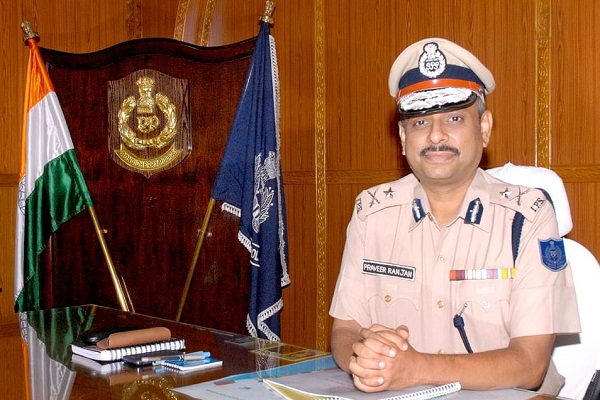 Special Commissioner of Crime Branch of Delhi Police Praveer Ranjan has taken over the post of Director General of Police (DGP) of Chandigarh. With the new posting, Ranjan replaces the outgoing senior IPS officer Sanjay Baniwal (IPS 1989-batch).
The official orders to relieve Rajan from his previous post of Special CP (Crime) in Delhi Police were issues in the previous week. Ministry of Home Affairs (MHA) rolled out orders to transfer Ranjan to the post of DGP, Chandigarh.
The 1993-Batch IPS officer, Ranjan, was in charge of the Special Investigation Team (SIT) constituted to probe the North East Delhi riots, during his tenure in Delhi. Ranjan supervised the violence that took place in Red Fort on January 26 and also he was involved in all cases related to farmer violence.
Further, Ranjan also was involved in the investigation of the infamous Toolkit. The same was reportedly shared by teen climate activist Greta Thunberg. The investigation of the case was primarily investigated by the Special Cell of Delhi police.
Sanjay Baniwal, the outgoing DGP of Chandigarh, was poted in Chandigarh on three-year deputation in June 2018. There have been significant developments during his tenure like the first Atal Sahbhagita Kendras of Chandigarh Police was established during his tenure. Also, during his tenure, the central helpline number 112.