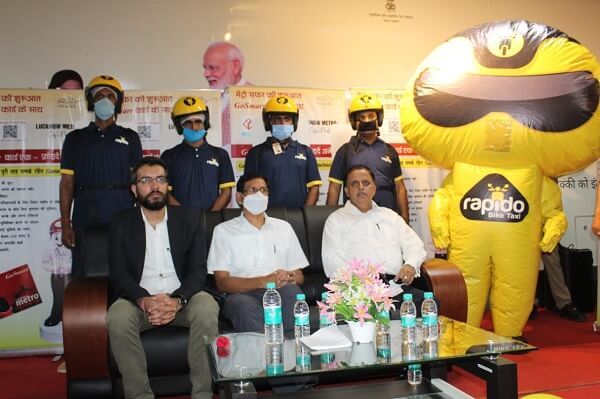 Lucknow Metro has tied up with Rapido Bike, India's Largest Bike Taxi Platform, for providing last-mile connectivity that's convenient, safe, accessible and economical. The Rapido kiosk, a symbol of the official tie-up with Lucknow Metro was inaugurated Kumar Keshav, Managing Director, UPMRC at Hazratganj Metro Station on October 16. Sushil Kumar, Director Operations-UPMRC, Tejpal Bhamboo, Area manager-Rapido UP, and other senior officials, passengers and Rapido team were also present at the occasion.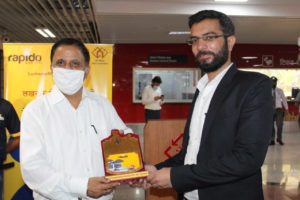 Rapido which is successfully operating in almost 100 cities including 15 cities of UP alone, is a gift from Lucknow Metro to its passengers. Passengers can conveniently book Rapido bike when they deboard from the metro train at any station and can avail the most convenient and economical connectivity even till their doorstep.
Moreover, in a special collaboration with Lucknow Metro, there are many benefits in store for the metro passengers.
Up to 40 per cent discounts for registered GoSmart Card users. All GoSmart card users must get their cards registered on Lucknow Metro app to avail this exclusive offer.

Up to 30 per cent cashback offer for all Rapido payments done through digital wallets

With a Rapido pass starting at Rs 19/- and ranging up to Rs 129/-, passengers can avail Flat 50-55 per cent discount on as many as 30 rides per month. (Visit the kiosk at Hazratganj Metro Station to get the pass and know more details)
Also Read: Lucknow Metro: Two Years of Setting Benchmark in MRTS Transport
All Rapido Captains (Rapido driver partners) are registered and verified at Rapido, so every passenger can be sure that their last-mile connectivity is as safe as it gets

Rapido currently comprises a fleet of 1000 Captains (Rapido driver partners) of which 400 riders will be available in the city all the time.

At every Metro station, 15-20 riders will be available at 1-4 minutes of the expected time of arrival (ETA) exclusively for metro passengers.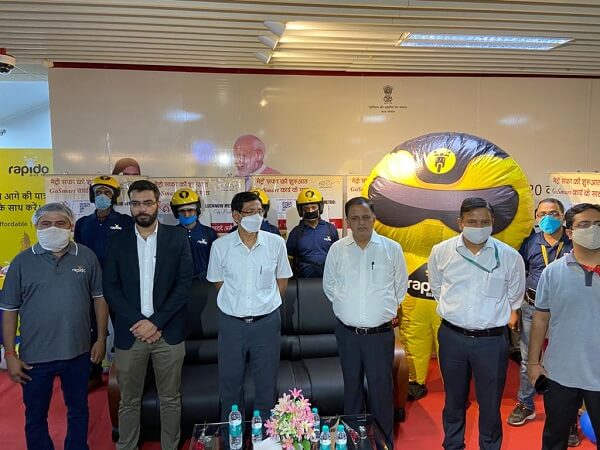 Speaking on this occasion Kumar Keshav, MD, UPMRC said, "We at UPMRC strive to work consistently to make daily commuting for metro passengers safe, comfortable & enjoyable. This is a unique initiative which will not only improve first & last mile connectivity but also boost our ridership figures in the long run. Rapido bike taxis service will not just be light on everyone's' pockets but will also provide connectivity even till your doorstep after you de-board at any Metro station. This partnership between UPMRC & Rapido will enhance mobility by connecting places with the Metro stations & vice-versa. I am hopeful that people will make the best use of this collaboration and for a convenient, fast and economical connectivity to and fro metro stations."
Also Read: UPMRC erects first U-girder for Kanpur Metro
Mayank Agarwal, Head of Operations, Rapido said, "Our partnership with the UPMRC is an effective last-mile connectivity solution for the people of the city. Rapido will complement the State's robust public transportation model making it more accessible, affordable and safe."