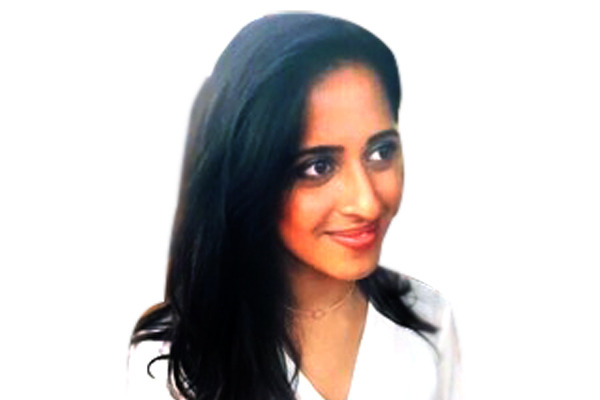 India and UK are collaborating on multiple fields to scale up their bilateral partnership in the agriculture sector viz. Agri-tech, plant sciences, animal genetics & nutrition, aquaculture and precision agriculture. Jevan Bhinder, First Secretary–Trade, Department for International Trade, British High Commission, New Delhi elaborates on this productive partnership in an exclusive interview with K.C. Mishra of Elets News Network (ENN).
What are the opportunities for bilateral partnerships between UK & India in the agricultural sector & how can they enhance their collaboration to steer their economies in the post COVID-19 times jointly?

There has never been a more critical time to focus on recovery and bilateral collaboration for the agri-food and agri-tech sectors in both India and the UK. The UK has one of the most highly regarded agricultural technology sectors in the world with three of the top five global universities present there, 20 percent of the workforce in science, and the world's best and most complete data-sets relevant to agriculture. The Government of India has announced landmark reforms to help pioneer modernisation of agriculture and boost agricultural trade. COVID-19 has highlighted the interconnected nature of global supply chains. By embracing technology, agricultural supply chains can become more efficient, productive and resilient. Bilateral collaboration with India is ongoing in all fields of agri-tech including plant sciences, animal genetics and nutrition, aquaculture and precision agriculture. We have supported many UK businesses to collaborate with innovative Indian partners successfully and are keen to see UK-India collaboration go from strength to strength.
Please tell us about the UK-India agriculture cooperation. How can both countries take mutual collaboration in the agriculture sector to the next level?
A Memorandum of Understanding (MoU) was signed between the UK (Department for Environment, Food & Rural Affairs) and India (Department of Animal Husbandry, Dairying and Fisheries, Ministry of Agriculture & Farmers Welfare) in April 2018 for cooperation in the fields of Animal Husbandry, Dairying and Fisheries. The first annual meeting of the official level working group under the purview of this MoU took place earlier this year in Delhi. During the meet, both sides reaffirmed the commitment to address market access barriers to facilitate enhanced bilateral trade. At the UK-India JETCO, which took place in July this year, the UK's International Trade Secretary Liz Truss and India's Minister of Railways and Commerce & Industry Piyush Goyal agreed to explore opportunities for deepening our trade relationship and removing barriers for businesses across a range of sectors. Progress included the recognition and registration of Polyhalite, a multi-nutrient fertiliser mined in the UK, which will help Indian farmers to increase crop yields while supporting a cleaner, greener and sustainable environment.
Also Read: Haryana's Agricultural Scenario: Achievements & Challenges
Loss of post-harvest perishable produce is a significant concern in the Indian agricultural supply chain, often resulting in diminished ROIs to the farmers. How can the UK help India in addressing this problem?
In a world with climate change deteriorating arable land and reducing water availability – protecting the food produced by creating sustainable practices and supply chains is the key. We welcomed the Government of India launch of a Rs 1 trillion agriculture infrastructure fund to support post-harvest management and marketing of agricultural produce. The UK Government-funded agencies invest over £450 million each year on UK agriculture research and are at the forefront of postharvest management technology. We are exploring how to take UK-India collaboration to the next level with an ambitious project for a Centre of Excellence in crop post-harvest management – this Centre of Excellence will act as a platform, knowledge-hub and showcase for energy-efficient and sustainable technologies. For some crops, up to 40 percent of the harvested produce is lost between the farm gate and the market – this "field to fork" agri-infrastructure connectivity is integral for the rural economies and ensuring that sustainable nutritional security from hundreds of millions of small-scale farmers – all while being climate change-ready and resilient.
UK's cutting edge innovations & technologies can help India in meeting its food security. Please elaborate on what are the opportunities for bilateral business, joint investments, technology transfer, etc.?
The UK is recognised as a global leader in the fast-emerging field of agricultural informatics. It can support the Indian agricultural research and innovation being translated more quickly into practice from farm to fork through agri-food supply chains. In recent years, we have pioneered new approaches to sustainable farming practices. Our world-class retailers are at the forefront of greater consumer awareness in the provenance and standards of food production. Opportunities for collaboration lay in greater exposure to new practices, technologies and innovative businesses for increased productivity in the India agriculture sector, supported by research and investment that fosters innovation and new technologies.
Also Read: Secondary Agriculture is of primary importance : Dr Ashok Dalwai
Tell us about partnership opportunities and avenues for cooperation in the dairy & food processing sector. How can Britain help India move up in the value chain?
The UK has data-driven training solutions and business models across all agri-verticals, including dairy and food processing sector. UK companies are offering solutions to move away from diesel towards more sustainable and market-driven solutions in the food processing and dairy sector. The UK is also one of the most efficient dairy producers in the EU with a smaller carbon footprint. The UK dairy industry can help the Indian counterparts to further improve competitiveness at the farm level for higher margins.
For any queries please contact: abhi.malik@fco.gov.uk