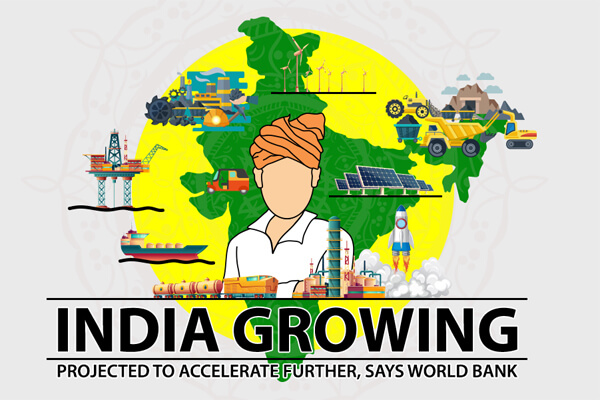 The second term of Prime Minister Narendra Modi-led government is ongoing and the past six years have been significantly evident of India's leap towards upgrading the existing systems. From foreign relations, physical infrastructure, Smart City Mission to Swachh Bharat Mission, AMRUT, Pradhan Mantri Awas Yojana, various schemes for the power sector, Startup India and more such initiatives, a wave of growth and development has been tiding on the nation, writes Adarsh Som of Elets News Network (ENN).
Upscaling E-Governance
E-Governance is a significant aspect of a country's development. Why is it significant? Because there is a need for the government to serve the citizens online and not in line. However, looking at the progression of e-governance in India, there ample benefits of the technology that has come in light. Today, people have access to government services with just a click of the mouse or even on smartphones. Ranging from applying for driving license, pan card, election card, electricity connection, passport, to telemedicine, online bill payments, online FIRs, and the list goes on. This is how e-governance has transformed the existing pen-paper based system to a faster responding, better equipped, more accurate, widely available and accessible digital system.
In recent times, the country has added 19,513 GPs to the broadband infrastructure. Moreover, 1492 GPs were provided with broadband connectivity through satellite media. Further, over 200 percent rise in data usage through BharatNet. Since June 2019, more than 41,000 Base Transceiver Stations (BTS) have been added in the overall communication system in the country. 
Technology & Digital Transformation
With the rise in e-governance, digital platforms coming up to ease everyday operations. Especially in times like COVID crisis wherein work from home has become the new norm, India has strengthened its approach to digital development. On this path of digital development, India and Finland have signed a Joint Declaration of Intent (JDI) for digital coo[eration between the two countries.
Amidst the journey of transforming India through digitisation, 4058 railway stations have been installed with free WiFi in the past one year. Printed card tickets have been replaced by e-tickets and AI-based PNR confirmation predictor integrated with the IRCTC website helps the passengers to know waiting period. Moreover, Indian Railways also launched a passenger grievance portal – RailMadad.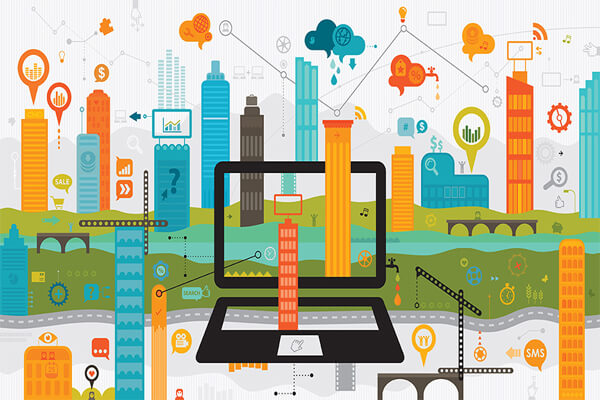 The government launched e-pass systems across the nation which issued passes to people who were working for essential services to operate and travel during the lockdown period. India is rapidly growing and developing its digital infra easing down everyday functioning of the government as well as benefitting citizens with better service delivery accessible through their smartphones. As per the state by the government, India soars high in digital payments and UPI transactions. Further, considering the IT industry, a growth of 7.7 percent observed in revenue year on year. By 8.1 percent exports in the industry have risen and 10.5 percent jobs have been created which accounts to 2,50,000 jobs.  
Ease of Doing Business & Startup India
The Government of India has been proactive in strengthening the businesses in the country. With the launch of Ease of Doing business, India has ramped up its infra and services for the startups and well-established businesses in the country. According to the World Bank Report 2020, India was ranked 64th amongst 190 countries for ease of doing business. The rank is a leap of 14 places from the previous year's rankings wherein India was placed at 77. This shows enhancement in readiness for supporting businesses in the nation.
Also Read: India Boosting IT & Electronics Sector : Saurabh Gaur
Considering significant measures taken to support startups in India, the government has recognized over 31,500 startups under the Startup India initiative. Further, a National Startup Advisory Council (NSAC) has been constituted to advise the government for building a strong startup ecosystem. Moreover, for extending financial support, Credit Guarantee Scheme and Startup India Seed Fund scheme. Also, in order to facilitate the growth of startups, many reforms in regulations have been done.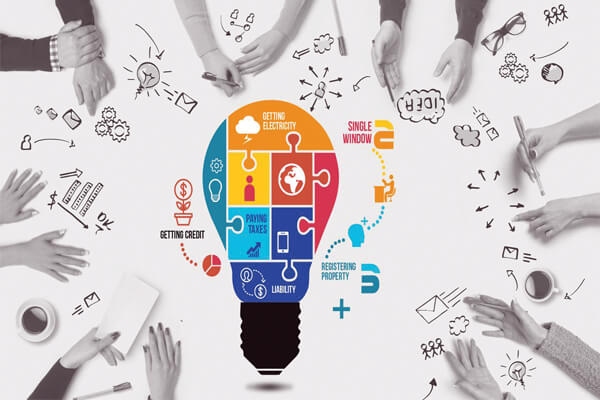 One among the major moves made by the government is the amendment in Section 54GB of Income Tax Act for exempting taxes for the startup owners. Another one is the amendment in Section 79 of the Income Tax Act which allows the startups to carry forward their eligible losses. Further, moves include an amendment in Section 80-IAC of Income Tax Act for extending turnover criteria for eligible startup to Rs 100 crore. Till February 2020, 266 startups were granted the exemption under Section 80-IAC of Income Tax Act.
Also Read: Hardeep Singh Puri launches CREDAI Awas App & NAREDCO online housing portal
Empowering MSMEs
The government has readily come forward to handhold MSMEs for their survival and growth. On their outstanding balance, MSMEs are being provided two percent interest subvention maximum up to Rs 1 crore. Furthermore, Rs 640.8. Crore has been released and claims of as many as 9.96lakh beneficiaries have been settled in the previous fiscal year. The government in strengthening its efforts to support MSMEs launched Credit Guarantee Trust Fund for MSMEs under which a unit can avail credit up to Rs 2 cr and 85 percent is guaranteed by the government. In the past fiscal year, the government has sanctioned credit guarantee of worth Rs 45,852 crore.
Enhancing Mobility & Infrastructure
The Indian government has been actively pushing for electric mobility in India and has taken effective measures to empower e-mobility. GST rates on electric vehicles (EVs) reduced to five percent from 12 percent. Moreover, in an effort to make the EV infra affordable, the government slashed GST rates on EV chargers from 18 percent to five percent. In addition, the GST has been exempted for the hiring of electric buses by local authorities in order to promote the use of EV for public transportation. Moreover, an additional income tax deduction of Rs 1.5 lakh on the interest paid on loans to purchase electric vehicles. This amounts to a benefit oh as much as Rs 2.5 lakh over the loan period to the taxpayers.    
Moreover, one of the big moves was FAME India scheme under which 2.85 lakh buyers of electric vehicles have been provided by subsidies of Rs 360 crore. Another exemplary step was the launch of National Common Mobility Card. India developed its first automated fare collection system wherein the mobility card will seamlessly work across Metro, City Bus, Railways, Parking, Toll, etc.
Also Read: MSMEs & Transport Striding Towards Growth : Nitin Gadkari
In its efforts to ramp up the infrastructure in the nation, the government launched various schemes like Affordable Housing for All, Smart Cities Mission, AMRUT, Swachh Bharat Mission, etc. As on June 2020, 14.07 lakh housing units have been constructed within the past one year at a cost of Rs 28,931 crore. Moreover, the government released a sum of Rs 48.54 crore to National Housing Bank on July 31, 2019, for its disbursal to 12,000 beneficiaries under Rural Housing Interest Subsidy Scheme.
Under the Pradhan Mantri Gram Sadak Yojana (PMGSY) projects for a total of 29,154 km road length and 363 LSBs have been sanctioned to States under different verticals. As much as 7505 km of road length has been completed using Green Technology. Besides this, the task force working on the infrastructure has submitted a National Infrastructure Pipeline Report. And, it has been projected that a total amount of Rs 111 lakh crore will be invested in the infrastructure from 2020-25.
Upgrading Healthcare Infrastructure
The ongoing Coronavirus outbreak has posed a major challenge in front of the government. And, the Centre has ramped up the country's healthcare infrastructure rapidly to deal with the crisis.
Following the COVID onset, the government started providing technical guidance for quarantine, surveillance, containment, testing and treatment, preventive measures, and so on. As on July 3, the total number of tests done in a day was 2,42,383 tests. Further, healthcare infra has been pumped up across the country. As of May 29, there were 1054 dedicated COVID hospitals with 1.81 lakh beds, 2681 COVID health care centres with 1.50 lakh beds, 7292 COVID care centres having a capacity of 6.62 lakh beds. Moreover, the Centre announced an insurance cover of Rs 50 lakh per person for health professionals under the Pradhan Mantri Garib Kalyan Yojana (PMGKY).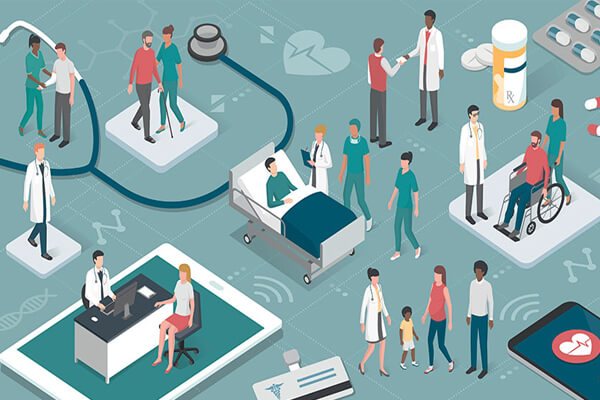 The government also leveraged IT to curb the menace of the pandemic. Hence, the Centre came up with Aarogya Setu App and e-Sanjeevani portal for teleconsultation services. Moreover, 1075 helpline number was activated.
Holistic Healthcare
The Centre came up with Ayushman Bharat – Health and Wellness Centres (AB-HWC) to extend primary healthcare closer to people and provide active screenings for hypertension, diabetes, breast cancer, cervical cancer, etc.
Moreover, the launch of healthcare programmes like Surakshit Matritva Aashwasan (SUMAN), Rashtriya Bal Swasthya Karyakram (RBSK), Social Awareness and Actions to Neutralise Pneumonia Successfully (SAANS), Intensified Mission Indradhanush (IMI), Joint Effort for Elimination of TB (JEET), etc. display India's stride towards becoming a developed and healthy nation.