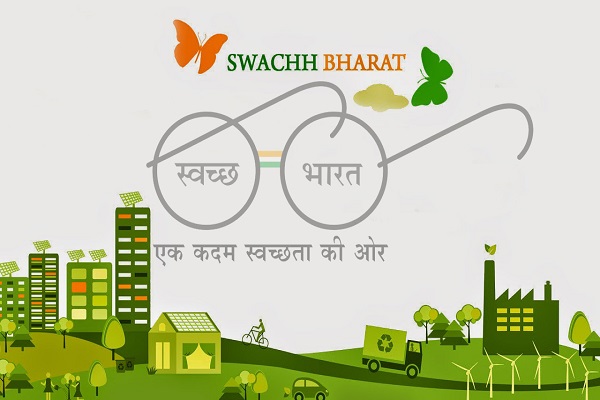 Swachh Bharat Mission (Rural) 2.0 officially gained the approval of the Centre yesterday, February 19. The second edition of the cleanliness mission will focus on sustainability of Open Defecation Free (ODF) programme and effective management of solid and liquid waste. Swachh Bharat Mission (SBM) 2.0 will be implemented 2020-21 and 2024-25 with a total cost of over Rs 1.4 crore.
The centre approved ODF plus programme will converge with Mahatma Gandhi National Rural Employment Guarantee Act (MGNREGA) especially for the waste water management.
As per an official statement, "Rs 52,497 crore will be allocated from the budget of department of drinking water and sanitation while the rest amount will be pulled in from the funds released under 15th Finance Commission, MGNREGA and from solid, liquid waste management revenue models."
The SBM, which was first launched on October 2, 2014 was a successful initiative and resulted in construction of over 10 crore individual toilets. Following which the rural areas in almost every state declared themselves ODF as of October 2, 2019, the official closing date of the first phase of SBM.
SBM 2.0 will have provision for the incentive of Rs 12,000 for construction of individual household toilets as in the previous phase. However, the financial assistance provided to the gram panchayats for building community managed sanitary complex (CMSC) has been increased from Rs 2 lakh to Rs 3 lakh for each CMSC.
The proportion of fund sharing between the Centre and states will vary like for North-Eastern and Himalayan states and Union Territory (UT) of Jammu & Kashmir 90:10; 60:40 for the rest of the states; and 100:0 for the rest UTs.
There are specific parameters outlined for monitoring the Solid and Liquid waste management aspect of the mission 2.0. The parameters will be indicators for the output and outcome in four key areas: plastic waste management, biodegradable solid waste management including animal waste, grey water management and fecal management.