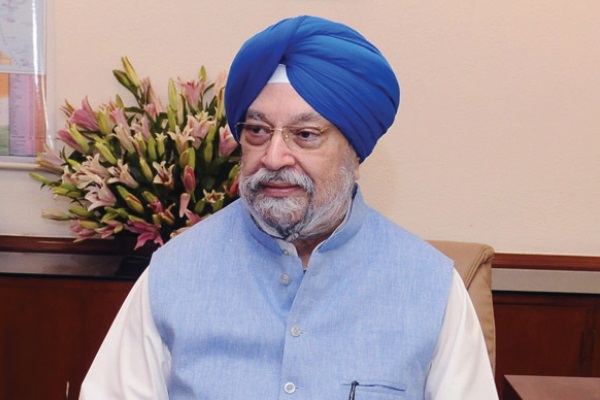 In another significant step towards affordable housing in India, Hardeep Singh Puri, Minister of State for Housing and Urban Affairs launched 'CREDAI Awas App' and NAREDCO online portal 'HousingforAll.com' on July 31. The move is expected to aid real estate body CREDAI and NAREDCO to market residential properties. Also, a guide book was released for an affordable rental housing scheme for migrants.
The guide book or the knowledge pack of the government's 'Affordable Rental Housing Complexes' (ARHCs) programme has been recently launched to provide rental accommodations to migrant and urban poor. During the launch of the digital platforms for affordable housing, "We have launched these two portals. The idea came recently and we have been able to implement it", Puri said.

Also Read: Hardeep Singh Puri launches 'e-Dharti Geo Portal', property plans to be GIS-enabled & online available
The ARHC scheme has been rolled out under the Pradhan Mantri Awas Yojana as a part of Aatma Nirbhar Bharat Abhiyan. The scheme aims to provide dignified and affordable living spaces for urban migrants/ poor in need, said the Minister. Moreover, the scheme would also help builders and real estate developers in retaining labour force on construction sites. Also, rented housing will benefit young professionals or students, added the minister.
Also Read: MSMEs & Transport Striding Towards Growth : Nitin Gadkari
Puri said that the Ministry is extending its complete support to the industry and demand for one-time debt restructuring and 100 per cent FDI in affordable rental housing. Adding on to the aim to achieve the government's target under the Housing For All by 2022, the Minister said that the ministry has almost sanctioned the entire 1.12 crore residential housing units as envisaged under the PMAY (U). About 70 per cent of the sanctioned houses are on the ground, he added.
Durga Shanker Mishra, Secretary, Ministry of Housing and Urban Affairs was also present at the launch ceremony and said that the two new e-commerce platforms have the potential to become Amazon of real estate.