Union Minister of State (I/C) for Housing and Urban Affairs Hardeep Singh Puri launched the 'e-Dharti Geo Portal' on October 21. The portal is said to integrate legacy drawings such as maps and lease plans in the management information system and makes it geographic information system (GIS)-enabled.
The portal has been developed by NIC for L&DO. Vishnu Chandra, Deputy Director-General and Head of Group – RS&GIS and Utility Mapping, NIC revealed about the portal in a series of tweets sharing images of the launching by the Union Housing Minister.
According to the Ministry of Housing and Urban Affairs (MoHUA), the Land & Development Office (L&DO) has devised a property certificate incorporating details and the outline map of the property which is available online on the e-Dharti Geo Portal. As per a statement, the Union Minister urged all organisations to undertake efforts to identify more activities that need to be automated and made free of human interface.
@NICMeity is proud to associated with L&DO @Secretary_MoHUA to leverage NIC's GIS and Utility Mapping Services @_DigitalIndia @OfficeOfRSP @SecretaryMEITY https://t.co/z7N2Vj92dp

— Vishnu Chandra (@VishnuC89499401) October 21, 2020
Also Read: Hardeep Puri launches Climate-Smart Cities Assessment Framework & Street for People Challenge
Puri said, "The power of technology is immense and there is no reason that India, which has a formidable capacity in the area of software technologies, cannot harness this strength to our advantage." The move will integrate legacy drawings such as maps and lease plans in the management information system (MIS), namely e- Dharti, and make it GIS-enabled, he added.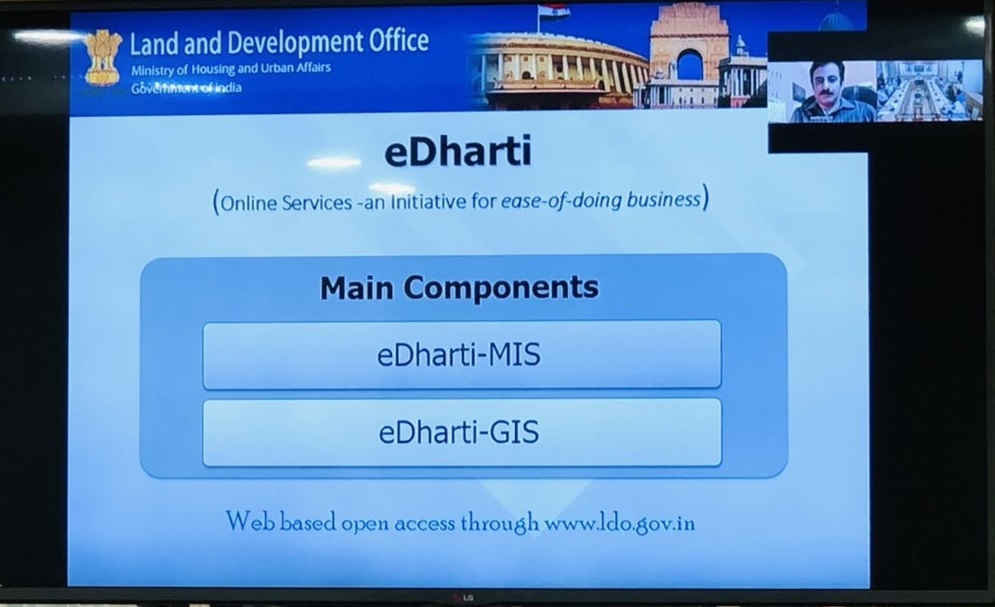 All the relevant details important for a lessee and a purchaser about the property will be available to the general public at a nominal fee of Rs 1000 at the L&DO website – www.ldo.gov.in The move is said to be benefitting for the people, especially the aged, and it will also help in avoiding unnecessary litigations. According to the statement released, through the certificate, the lessee of the property will be able to get the basic details of his/her property along with the map showing its location. It will also come in handy for a prospective buyer to get assured of the details of the property as well as whether any suit or proceeding is pending in respect of the property.
Also Read: Hardeep Singh Puri launches CREDAI Awas App & NAREDCO online housing portal
Many senior officials including MoHUA Secretary Durga Shanker Mishra and Land & Development Officer Amit Kataria were present at the online event.
(With inputs from PTI)