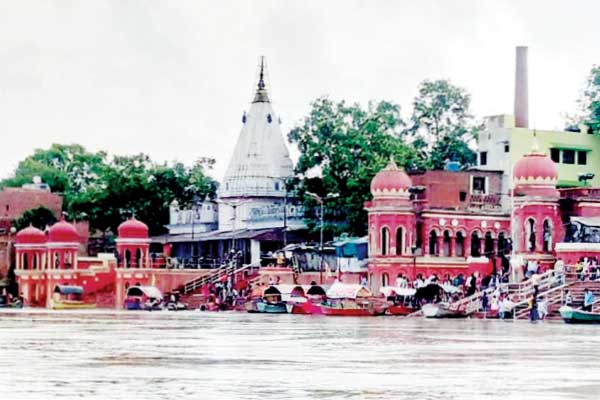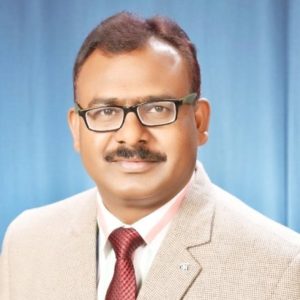 The people of Kanpur do get the feeling that their city is becoming smarter. Hopefully, within a year or two, face of the entire city will be changed. Every aspect of life has been improved and will continue to improve, says Santosh Kumar Sharma, Commissioner, Kanpur Municipal Corporation and CEO, Kanpur Smart City Limited in an exclusive interview with Elets News Network (ENN). He talks about various challenges faced in developing the Kanpur Smart City and how the administration is working towards mitigating them.
Give us an overview on the progress of Kanpur Smart City.
Kanpur is one of the most populated cities in Uttar Pradesh. The numerous problems that we face have become challenges under the Smart City Mission. We have taken some progressive steps in solid waste management but we have to implement a pan city solution for the solid waste problem. We have recently done some good work in the ABD area in this regard. We have a very comprehensive plan regarding Integrated Command & Control Centre (ICCC). We have already integrated nine major utilities with our ICCC. I think, the people of Kanpur do get the feeling that their city is becoming smarter. Hopefully, within a year or two, face of the entire city will be changed. Every aspect of life has been improved and will continue to improve.
What are the plans in pipeline for the Kanpur Smart City Mission and their timelines?
Our first priority is not to let any garbage touch the ground. Presently you may see heaps of garbage beside some roads of Kanpur but in the coming years, all the garbage will be transported through closed vessel compactors and no garbage will be visible on the ground. We are installing CCTVs to get the entire city under surveillance so that anyone who lives in, or comes to Kanpur, feels safe.
Traffic poses a major challenge and we are aiming for a revolutionary change in this field. By working on Intelligent Transport Management System (ITMS) under ICCC, we are trying to bring a major part of Kanpur under an e-challan system which will lead to less physical interventions and more technological interventions.
With an aim to improve the infrastructure of Kanpur, we have undertaken some smart road projects for making smart pathways and cycle tracks. Also, amenities like street furniture are being installed for pedestrians. For example, there is a market in Kanpur called Naveen market. We have completely changed the face of this market. Now it is a pedestrian market. Earlier there were huge lines of cars present in and around the market and walking in the area became very difficult. To resolve this problem, we created a multi level car parking nearby. This resulted in a lot of space being created for the pedestrians. Now it has become a selfie point in the heart of our city.
These are some of the projects we have undertaken and it is our expectation that within two to three years, everything will be streamlined and people will get all the benefits on the ground.
Since water is one of our precious natural resources, how is it being managed and are there any conservation activities that have been taken up?
Kanpur is situated on the banks of river Ganges. We have water treatment plants to get surface water from the river. We discourage digging of tube wells or extracting underground water. We try to be fully dependent on surface water sources. We have also undertaken projects for rain water harvesting under smart city mission. We have Sewage Treatment Plants (STPs) working 24×7 and now there is a very big thermal power plant coming up in Panki. We are working on an agreement so that treated water from STPs goes to that plant.
We are also working on waste water drains. We want only treated water to go into the drains so that we can create more pedestrian paths along the drains. Presently it stinks and nobody wants to go there. We are working with IITs to solve this problem.
Have you taken up any initiatives on the e-mobility front, like electric vehicles?
The State Government has provided about a hundred e-buses for the city. Also, Kanpur has been selected for a metro rail-line. The Detailed Project Report (DPR) and the tender process have been completed already. Phase-1 for the metro is going to start soon. Also, when we are purchasing new vehicles, we are going for CNG-based ones, not diesel ones. As you know, Kanpur is presently being counted as one of the most polluted cities, not only in India but across the globe. We are working hard to change its reputation for the better.
Have you taken any initiatives towards using renewable energy like solar energy?
We have a mandate to lessen the energy demand of our grid by up-to 10 percent. It is one of the very important goals of our smart city mission. We are working with New & Renewable Energy Development Agency (NEDA) to install solar energy powered lights across the city. We have recently installed intelligent solar LED lights in many of our lanes and parks.