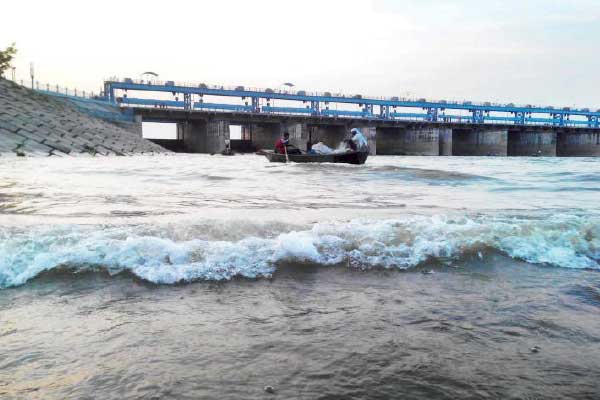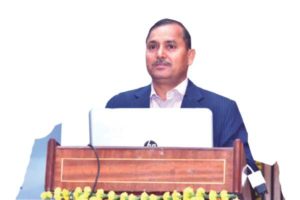 We are implementing smart solutions in Kanpur city to modernise the waste management, traffic and water management as well as restoring the heritage monuments to bring back the glory, says Subhash Chand Sharma, Divisional Commissioner, Kanpur and Chairman, Kanpur Smart City Limited in an exclusive interview with Elets News Network (ENN). He gives an insight on the ongoing projects and future plans of Kanpur Smart City.
Please share a brief overview of Kanpur Smart City projects.
Kanpur has played a very important role in the development of our country. It is an industrial town so we have laid emphasis on streamlining the waste management. In order to clean and rejuvenate the Ganga river, major drains have been completely tapped the sewage and industrial effluent has been diverted to Common Effluent Treatment Plants (CETPs). In an attempt to strengthen the solid waste management, we have constructed eight transfer stations where the garbage is brought from lanes and streets. We have also deployed hydraulic machines for garbage disposal.
For a smooth run of traffic, we have come up with Intelligent Traffic Management System (ITMS) project. The traffic lights have been linked with our Integrated Command and Control Centre (ICCC). We can give alerts and commands to the Regional Transport Office (RTO), police department or electricity departments and drinking water supply can also be controlled from the ICCC.
We are focusing on improving the health and fitness of the citizens therefore facilities like open gyms are coming up. We are beautifying many public parks and ensuring basic amenities over there. To maintain these parks, Kanpur Municipal Corporation can also introduce a ticket system to generate revenue.
What are your plans for Conservation, Restoration and Redevelopment of Heritage Monuments?
We are conserving, restoring and redeveloping our heritage buildings and historic sites such as Ghantaghar and Nana Rao Park. We are installing merry-go-rounds for children, synthetic walking tracks and cycle tracks in and around these places to attract citizens. Also, smart road project is coming up near Nana Rao Park and Phool Bagh area, which comes under Area Based Development (ABD) in the Smart City Mission. Nana Rao Park have been converged with Namami Gange programme.
I believe that the old structure of any heritage building or monument should not be disturbed because people have their sentiments attached with it. Keeping that in mind, we are just providing additional facilities and giving attractive shape to these places. In Nana Rao Park and Bithoor, we have proposed to install statues and autobiographies of freedom fighters in remembrance of their sacrifice for the nation. Also, we are providing basic facilities like drinking water, toilets, parking, wall fencing, CCTVs, etc.
Technology plays a vital role in making the lives of citizens hassle-free. What e-governance initiatives have been undertaken by Kanpur Smart City for enabling better citizen services delivery?
Under the Smart City Mission, we have a Special Purpose Vehicle (SPV) to monitor and execute all the development works or IT-related projects. Common Service Centres (CSCs) are being opened to facilitate people with essential public utility services, social welfare schemes, healthcare, financial, education and agriculture services online.
We are also coming up with a grievance redressal system to reach out to the citizens. Day-to-day complaints related to water, electricity or sewerage can be registered there, which will go to the ICCC. As the complaint reaches to us, it will be forwarded to the concerned officer for necessary action.
Kanpur Smart City has been recently ranked at eighth position in the Smart City ranking of the Ministry of Housing and Urban Affairs. What are the upcoming projects?
We are implementing smart solutions in Kanpur city to modernise the waste management, traffic and water management as well as restoring the heritage monuments to bring back the glory.
We have developed parking spaces at several places and also built a multi-level parking. We will begin work on another multi-level parking soon. We have made a beautiful market called Naveen Market. It is among a chosen few markets in India that have been declared a 'no-vehicle zone'. The market is very much organised with facilities like drinking water, toilets and playground for children, among others. Parking place has been developed separately for the visitors of Naveen Market.
We are also planning to make compost in parks and will also train them to make manure based on different types of wastes. When facilities are given, the economic activities witness a boom automatically. If we make these places clean, more people will come. These places will create employment opportunity for fruit sellers, spice sellers, toy shops and sweet shops, among others.
One of our future plans is to completely remove health hazards. To control air pollution, we have installed pollution control panels that will give alerts to the people regarding pollution levels in the air. Another future plan is to make the whole city clean. It should reflect in the environment within and around the city. There should be an upgrade in the lifestyle of the residents and an increment in our Human Development Index.