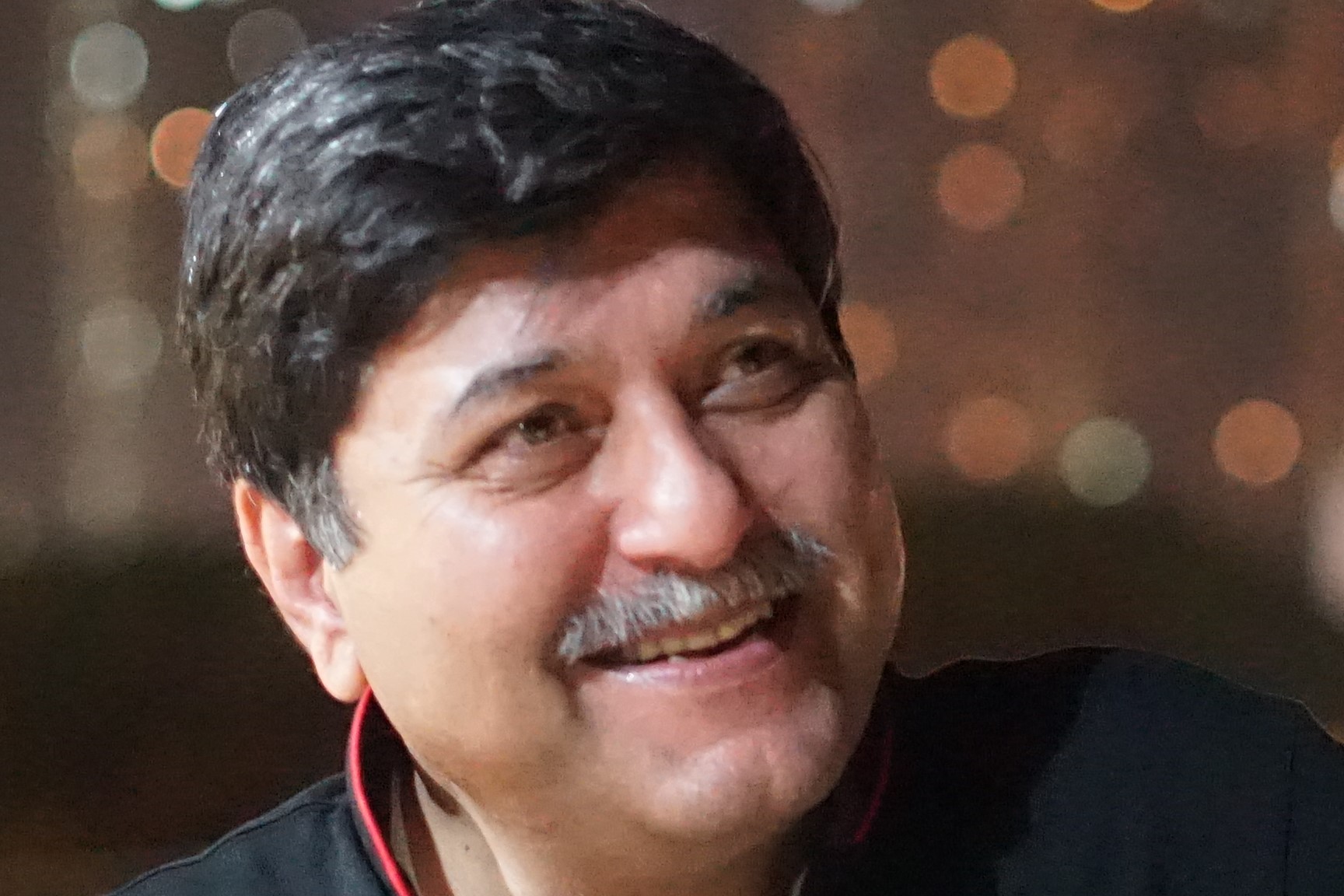 Best players and excellences are created in the playground while practising and playing in actual environment, real life situations. For a football player, a football ground and for a table tennis player a table tennis is required.  We can't interchange it for bringing excellence in respective fields. In reality, everybody is a player and creating some impact on the environment where he or she is growing. Aligning the strengths of individuals while 'catching them young' and creating specific facilities and mentoring is a big challenge. The Government facilitations and initiatives are playing a big role towards creating such ecosystems.
Hartron kept experimenting with different models for creating 'playgrounds' for innovation while envisaging the market and technological interventions towards the economic growth and social upliftment in the State and in the region.
One such model was made operational long back (1992-93) where facilitation was built under the name of Hartron Electronic City in Gurugram. Here, young entrepreneurs were allowed to start their ventures from a plug and play facility called the Flatted Factory Complex and as they mature they were offered the fully built up space on preferential manner namely Independent Sheds.
The big industries/Multi National Companies were given independent plots within Electronic City in the vicinity of independent sheds for close mentoring and order inflow from these business/ MNCs for entrepreneurs. This model created many entrepreneurs success stories and Gurugram was made a place where MNCs started bringing their knowledge base in the State and created many jobs with the help of local entrepreneurs.
Another model was built recently looking into the Government of India's Digital Mission where the major thrust was to skill and facilitate young minds so that they can create jobs instead of seeking jobs. In this direction the Department of Electronics & IT, Government of Haryana launched 'Haryana Entrepreneur & Startup Policy 2017'.
The model was envisaged and built taking 'Skill to Startup Mission' and taken on board the different stakeholders while linking the bottom of the pyramid (villages), academia, creating finishing labs, facilitations for Startups, women entrepreneurship and International and National linkage through best practices and making Industrial associations as knowledge partners.
Hartron converted its long abandoned 3.4 acre space in Gurugram having 30,000 sq feet (aprox) built up area into Hartron Mutiskill Development Centre (HMSDC) and made it a Hub which will foster Haryana's Innovation and Entrepreneurial ecosystem by colocating different facilities.
The Hartron Innovation and Start-up Hub inside HMSDC established in partnership with renowned industry associations National Association of Software and Service Companies (NASSCOM) and Internet and Mobile Association of India (IAMAI) as knowledge partners. The Government played its best role to act as a facilitator while devising some indicative rules and norms through its policies to give clarity to the 'players' who want to utilise this facility.
A state-of-the-art Centre of Excellence for Internet of Things (CoE-IoT) has been established at HMSDC, Gurugram as a joint initiative of Ministry of Electronics and Information Technology (MeitY), Government of India and Government of Haryana. The purpose for establishing this Centre of Excellence is to help entrepreneurs in the embedded space with lab facility and generate employment.
A Physical lab infrastructure, incubation space has been created to incubate Startups/entrepreneurs who have an idea to execute.
The Center of Excellence will also support Government initiatives on Internet of Things (IoT) solution for specific needs in areas like water, energy, agriculture, health, security, privacy of data, Smart Cities, etc. The Centre will also act as a Startup warehouse and be a development and validation lab for solutions in the space of IT in societal and commercial areas of application.
For linking the players of this hub to international exposure, research, linkage with academic and mentoring towards Sustainable Development Goals (SDGs) of United Nations and accelerating their outcomes through digital and information and communication technology, Hartron has collaborated and brought United Nation Technology Innovation Lab (UNTIL) at HMSDC Campus, Gurugram. UNTIL-Hartron will be first-of-its-kind global Centre of Excellence for the selected SDGs and to encourage women entrepreneurship in India.
The HMSDC ecosystem has been envisaged to be a sustainable self propelling and supporting system with co-locating some additional facilities to name few:
o   Hartron CSC academy, first of its kind in India to train, provide research on solutions to ground level challenges and bring inclusion of startup solutions for social change with Village level Entrepreneurs (VLE) of CSC. This will help the ecosystem to work on and implement solutions for practical challenges of different regions of India.
o   Finishing labs for providing training on latest technologies to engineering graduates on Robotics, 3D Printing, etc.
o   This Hub will be linked with Universities of the State under Hub and spoke model. This will sensitise the students towards entrepreneurship and will allow them to work on live projects taken by start-ups in the Hartron Hub.
o   This Hub is also working closely with MHRD-AICTE 'Institutions Innovation Council' for linking the Innovation centres in the institutions with this Hub and mentoring and with Sri Vishvakarma Skill University (India's first State Skill University, notified by State) for Industry connect  and training on latest technologies.
o   A one point to mentor entrepreneurs/start-ups not incubated in the Hartron Hub and addressing social issues with their innovative services/ products.
o   Up-skilling of persons with special ability under Hartron's CSR mission for their placement in associated companies with this Hub or otherwise. Start-ups incubated in the Hub can also experiment with their innovative ideas to address the challenges.
The State Government has created an environment through creating a unique model where multiple stakeholders are working and helping each other towards entrepreneurship while taking academia on board towards sustainable goal achievements. This unique model in a very short span of time has created many success stories which are bringing laurels to the state and creating values for the masses.
(Views expressed in this article are of Rajive Gulati, Head, Hartron Innovation & Startup Hub, HMSDC, Gurugram)