Mysuru is one of the cities where the IHUWASH project is being implemented in partnership with the Mysuru City Corporation (MCC). Under this project, the primary aim of the academic institutions is to become the storehouse of knowledge, provide institutional, research and advocacy support to the city administrators, and deliver long term solutions to city's WASH problems, writes Professor Shamsundar, WASH Chair, Wash Innovation Lab, NIE, Mysuru, for Elets News Network (ENN).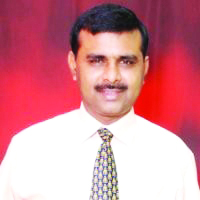 Mysuru is the third largest city in Karnataka with a population of about 10 lakhs (1 million). Known as the heritage city of Karnataka, Mysuru's vivid culture and history is reflected through its magnanimous palaces and gardens, which makes it a hotspot for tourism. The city's proximity to Bengaluru and improved connectivity with the state capital has also resulted in the growth of tourism in Mysuru. The city receives around three million tourists every year. Mysuru has been a leading city in the country when it comes to providing water and sanitation services to citizens.
The impact of Mysuru's water and sanitation infrastructure and services reflects in the Swachh Survekshan, or cleanliness surveys of 2015, 2016 & 2017, where the city was ranked amongst the top 5 cities in India. Mysuru was declared as the first open defecation free city in India in 2016. In 2018, the city bagged the first rank in the category of cleanest medium city with a population between 3 and 10 lakhs. Mysuru is undergoing rapid urbanisation.
Though the city is known for its comprehensive urban planning, rapid urbanisation is putting a stress on the existing infrastructure. Currently, 90 percent of the households in the city have access to improved water services with piped water supply, yet parts of Mysuru are experiencing water scarcity due to leakages, low pressure in the water supply system, lack of infrastructure and depletion of groundwater due to over exploitation.
Moreover, even with improved sanitation services; 33 percent of the faecal sludge is lost due to missing sewer lines and leakage in sewers. Also, approximately 6.7 percent of faecal sludge is not adequately treated due to unlined lagoons. Missing sewer lines and unauthorised habitations are directly draining sewage into storm water lines. This is leading to blockages in the sewer lines in the lower income community areas. The National Institute of Urban Affairs (NIUA), New Delhi is implementing a project—Innovation Hub for Urban Water, Sanitation and Hygiene Solutions (IHUWASH)—with the support of the United States Agency for International Development (USAID).
The project's primary goal is to improve the performance of urban WASH sector through incubation and acceleration of innovative solutions, technologies, programms and service delivery models within a collaborative framework by building partnerships at the local level. Mysuru is one of the cities where the IHUWASH project is being implemented in partnership with the Mysuru City Corporation (MCC). However, bringing about an innovative solution alone was not possible for the MCC owing to its engagement in various other WASH related projects to improve the city's infrastructure.
The MCC needed support for bringing about innovations, addressing the city's WASH related challenges through localised solutions, and an institutional support that would provide the research base for successful implementation of the innovative solutions. Under the IHUWASH project, the primary aim of the academic institutions is to become the storehouse of knowledge, provide institutional, research and advocacy support to the city administrators, and deliver long term solutions to city's WASH problems. The project allows setting up of WASH Innovation Labs in collaboration with city-based technical institutes to support municipal corporations. The National Institute of Engineering (NIE) is a leading engineering college of Mysuru and one of the oldest engineering colleges of India. NIECREST (Centre for Renewable Energy and Sustainable Technologies) is one of the 13 centres of excellence at NIE. NIE-CREST is implementing various projects in the field of renewable energy, water and environmental friendly technologies.
NIE also houses an incubation centre wherein young entrepreneurs are nurtured for the success of their startups and to scale up their business. Entrepreneurs working in the domain of green technology and WASH sector will be of prime focus in the upcoming days. Rainwater harvesting projects at Mysuru City Palace, Administrative Training Institute, Mysuru Silk Factory, industries and many new establishments, and residential premises have been implemented by NIE faculties.
Decentralised wastewater system is also being promoted. Design of innovative water backpack systems to provide clean water in case of disaster with Mysuru city on WASH issues. The primary goal to establish a WASH Lab is to source timely interventions through various methods and outreach programmes. The key role of the WASH Lab is to provide a platform to government organisations like Mysuru Water Supply Board, Mysuru Underground Drainage Board, Mysuru Urban Development Authority (MUDA), academia, NGO's, and other stakeholders for supporting Mysuru City Corporation (MCC) in addressing the local challenges of WASH sector.
WASH lab at NIE under IHUWASH project has been able to establish a good platform for innovations in urban WASH sector and enables a strong local network to expand and scale up. WASH infrastructure and services of Mysuru city needs support of innovative technology and innovative solutions. It extends advisory support to MCC on issues relating to urban WASH sector and carry out evidenced based research to improve designs of WASH infrastructure and systems for performance monitoring of WASH operations. WASH lab is involved in preparation of IEC material and conducting awareness programmes for citizens of Mysuru, to sensitise communities about innovative WASH technologies for households & communities. In near future, 'WASH Forum' will be established, which will give support to the MCC and other local bodies.
The WASH lab at NIE has developed concrete plans of sustaining its existence at Mysuru. It will continue working on rainwater harvesting projects, wastewater treatment projects and training programs in the WASH sector. The lab will develop a team of professionals and project engineers to address the WASH sector issues of not only Mysuru but for the state of Karnataka, which can be further replicated in other cities of India. Innovative WASH products to address the local problems will be developed, which will in turn fetch sustained revenue to the WASH lab.
The money generated out of projects and consultancies in WASH sector will play a major role in sustaining the WASH lab. A revolving self-sustained financial mechanism will be developed in a period of 2-3 years for the sustainability of the WASH LAB. Following are the recent activities of conducted by NIE as a Wash Lab under the IHUWASH project. Assessment workshop by WASH LAB: It was held in July 2018 with an agenda to identify and prioritise the issues in WASH sector, assessing the need of capacity building and identifying the potential focus area and open house discussion on WASH issues of the city.
Engineers from MCC and MUDA, members and students from Institutions, IHUWASH Team from Delhi and NIE, stakeholders, CSO/NGO persons, private sector, company and city representatives, and Citizens of Mysuru city were actively participated in the workshop. 'Mysuru WASH economy and Findings of Assessment Workshop' was conducted on August 9, 2018. Mysuru City Corporation (MCC), WASH Lab at National Institute of Engineering (NIE), Federation Karnataka Chambers of Commerce and Industry (FKCCI), Mysuru Chambers of Commerce and Industry (MCCI) and WASH stakeholders participated in it. Global Hand Washing Day.
It was celebrated on October 13, 2018 at the National Institute of Engineering (NIE) Mysuru. An awareness programme was held for sanitation workers, civil workers and general public on the importance of personal hygiene'. As many as 200 Pourakarmikas (sanitation workers) of Mysuru City Corporation, students from the institute, and general public participated in this initiative. As part of awareness programme, hygiene kits and handouts were distributed. A street play in Kannada underscoring the importance of personal hygiene was also enacted on the occasion.
Follow and connect with us on Facebook, Twitter, LinkedIn, Elets video