Cities in India are plagued by multiple Water, Sanitation and Hygiene (WASH) challenges. But thanks to the Government of India's flagship Swachh Bharat Mission, common issues across urban locations, such as inadequate number of functional toilets (leading to open defecation), poor maintenance of community toilets, and low sewerage network coverage have received a lot of attention over the past few years, writes Aditya Tejas, Manager Startup India, Ennovent.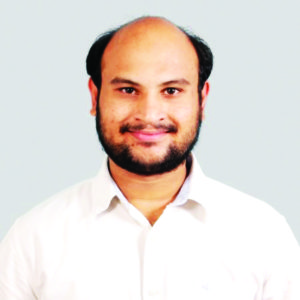 Currently, India tops the global list of countries with the largest urban population without access to sanitation. The rapid pace of urbanisation adds urban residents which further complicates the urban challenges. As a result, sustainability of water and sanitation services is expected to be affected even more severely in future. India, with a proactive government and growing population, has a unique opportunity to find and accelerate decentralised innovations that are financially and environmentally sustainable. Alliances of individuals and organisations from governments, the non-profit sector, development experts, investors and businesses have the opportunity of using their diverse perspectives and resources to jointly address WASH challenges.
These were the driving forces behind the setting up of the Innovation Hub for Urban Water, Sanitation and Hygiene or IHUWASH, which is a collaborative initiative between the National Institute of Urban Affairs (NIUA) and Ennovent. The three-year project is supported by the United States Agency for International Development (USAID) and aims to improve the performance of urban WASH programmes using a collaborative framework, incorporating both private and public participation. Under IHUWASH, sustainable national and city-level Innovation Hubs have been established to work closely with national level WASH stakeholders and the city administrations of Faridabad, Udaipur and Mysuru.
IHUWASH Accelerator
Based on a combination of evidencebased strategy planning and the lab-to-land approach, the IHUWASH initiative seeks not only to contribute to Sustainable Development Goal 6 to ensure clean water and sanitation for all, but also to create WASH champions for ensuring improved water and sanitation management beyond the project's duration. This necessitates collaborative engagements with all stakeholders in the value chain – including governments, businesses, academia and civil society, among others. In particular, there is a need to provide start-ups, entrepreneurs and innovators with the opportunity to rapidly scale their innovations through key partnerships, particularly with local government bodies.
Leveraging its experience in partnering with and catalysing social businesses, Ennovent has found that there exist a number of entrepreneurs in India creating innovative technologies, products, services and business models, as a way of using and reusing resources to solve urban WASH problems. Through the IHUWASH Accelerator, a programme under the IHUWASH an attempt has been made to select and support scalable, market-based innovations to solve key WASH problems. Working with the government will offer WASH entrepreneurs the fastest way to create widespread impact, since governments have the resources and the means to facilitate change at scale.
City governments also have the opportunity to support innovation beyond conventional contracts or service providers. Further, the Accelerator offers entrepreneurs access to partnerships with private sector companies, WASH experts and impact investors. Seven key WASH challenges were identified through a landscape mapping/research process mentioned in the previous page. Following this, the accelerator sourced innovative, scalable, market-based innovations that addressed the various WASH challenges highlighted earlier.
About 58 high-quality applications were received, of which 57% had an innovative revenue model where end-users did not pay, and 88% needed less than 6 months to scale their model in a new city. Total 23 innovations were shortlisted and presented to jury panels comprising municipal commissioners, key Smart City programme representatives, urban local government officials, and academic and industry experts. Based on the relevance of the innovation in meeting specific city needs, 6 innovations have been shortlisted for further discussions to implement pilots in Udaipur and 8-10 innovations are being reviewed for pilot implementations in Mysuru and Faridabad. While the IHUWASH Accelerator is a step towards promoting innovation in WASH, there is much scope for the involvement of a wider variety of partners to accelerate the process. We hope that this programme will create a sound foundation for increased collaboration in the WASH ecosystem and continue to grow beyond the three target cities.
IHUWASH Cohort
Environment Planning Group (EPG): Integrated community water ATMs and bio-toilets. The company sells monthly water subscriptions with free toilet usage. Rejected water from RO flushes toilets and bacterial culture treats solid waste sustainably.
FFEM: A product that provides accurate, low cost, in-situ tests for water quality based on a smart phone. The product also allows integration with other data management platforms.
InnoDi: New water purification technology called Capacitive deionisation (CDI) reduces water wastage by 50%. Also effectively treats saline and brackish source water better than what RO systems.
Swacch Neer: Eco-friendly earthen water purifier that uses activated silicon from burnt rice husk and low chlorination to kill germs without removing enriching natural minerals from the water.
Water Health India: Funds, installs and maintain RO plants in underserved communities across India through a Public Private Partnership (PPP) model. Local governments only provide land, water source and access to electricity.
Biomass Controls: Creates community-scale sustainable toilets that convert human fecal waste into fuel and stored energy. It also recycles flush water into disinfected reusable water.
Tide Technocrats: Soil Bio-Filter (SBF) incorporates soil as the medium to hold the required micro & macro life forms called as "BioActive Soil" to cleanup wastewater.
eERGIPL: LIFE+ is a pre-fabricated, decentralized, biological blackwater and greywater treatment system. It uses anaerobic decomposition, dilution and aerobic reactions to prevent pollution by black or grey water.
Ekam Eco Solutions: Accelerated Fecal-sludge decomposition with aerobic and anaerobic bacterial culture.
Garv Toilets: Indestructible public toilets made of stainless steel that are pro-actively maintained through automatic toilet monitoring systems.
GenRobotics: Use of man-assisted robotic technology to eliminate manual scavenging of manholes.
SquatEase: A unidirectional inclined toilet pan to eliminate improper usage of community toilets, thereby reducing recurring maintenance costs. It also makes toilets more accessible for users with physically challenges or disabilities.
Boondh: Boondh menstrual cup lasts for 10 years, an alternative menstrual hygiene management system along with training and menstrual health programs to address menstrual hygiene problems.
Pee Buddy: It is a low-cost female urination device for women to stand and pee when they don't have access to clean toilets. Prevents infections like UTI and makes toilets more accessible for women with arthritis, pregnancy or joint problems.
Haqdarshak: Mobile application to help low-income households learn about various government schemes and apply to relevant schemes easily.
Luminociti Networks: Modern cities have unengaged citizens. CitiXP improves engagement between city administrations and residents/ local business communities via a cloudbased platform.
Follow and connect with us on Facebook, Twitter, LinkedIn, Elets video