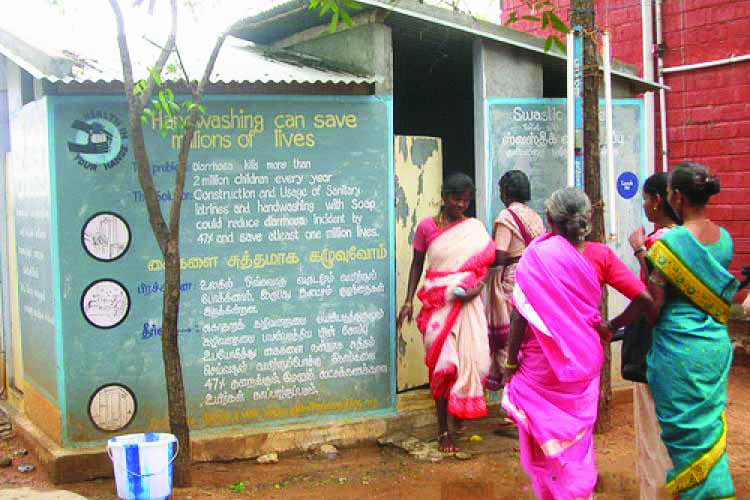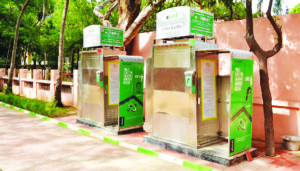 The National Institute of Urban Affairs (NIUA), New Delhi, is a premier research institute under the Ministry of Housing and Urban Affairs (MoHUA). NIUA's primary vision is to improve the urban sector of India through research, implementation of innovative solutions, and capacity building, writes IHUWASH Project Team of the National Institute of Urban Affairs, for Elets News Network (ENN).
The Sustainable Development Goal 6 (SDG-6) of the United Nation's Agenda 2030 aims to "achieve universal and equitable access to safe and affordable drinking water for all". SDG 6 ensures availability and sustainable management of water and sanitation for all, and has put forth a set of six targets. The World Health Organisation (WHO) mentions that a dollar spent on sanitation saves nine dollars spent on health, education, and economic development (WHO, 2007). Rapid increase in urbanisation (possibly 50 per cent by 2050) raises concerns over the development of infrastructure services of sewerage and sanitation to serve the urban centres. Sanitation is a broad term, which includes safe disposal of human waste,wastewater management, solid waste management, water supply, control of vector borne diseases, domestic and personal hygiene, food, housing, etc.
Sanitation includes environmental sanitation which is largely viewed as "the control of all those factors in man's physical environment which exercise a deleterious effect on his physical environment, health, alleviating poverty, enhancing quality of life and raising productivity- all of which are essential for sustainable development (WHO 1992)". Sanitation includes all four items viz. excreta or faecal sludge management systems, wastewater management systems, solid waste management systems, drainage systems for rainwater, also called storm-water drainages.
The cumulative sewerage treatment capacity of Indian cities is 22,963 million litres a day (MLD), whereas sewage generation is estimated at 61,754 MLD (CPCB, 2016). In a number of cities, the existing treatment capacity remains under-utilised, while a lot of sewage is discharged without treatment in the same city. This means that nearly 40,000 MLD of sewage is simply going untreated and is polluting the country's surface and ground water sources and imposing major threat to health and environment.
Key milestones for improving sanitation status in India
Since 1980-81, progressively various initiatives have significantly improved the sewerage and sanitation status in India. It started with the Integrated Low-Cost Sanitation Scheme (ILCS). In 1993, the 74th Amendment further empowered Urban Local Bodies (ULBs) to include under them sanitation and solid-waste management. Along with these initiatives, schemes for the urban poor were also initiated. In 2001, the 'Valmiki Ambedkar Awaas Yojana (VAMBAY)' laid emphasis on improving the living conditions of slum dwellers by constructing community toilets. This major programme, which ran for almost a decade, brought out realities related to urban infrastructure and had systematic plans to upgrade it. In 2005, a mission on urban renewal, Jawaharlal Nehru National Urban Renewal Mission (JNNURM), was launched and in 2008 the National Urban Sanitation Policy (NUSP) came into effect.
The Faecal Sludge and Septage Management (FSSM) policy of 2016 was a paradigm shift in septage management in the country. In the past four years, various national missions have significantly changed the mindset of the people with various key programmes launched by the Urban Development Ministry. A movement was started with a call from the Prime Minister Narendra Modi in 2014 through Swachh Bharat Mission (SBM) in both rural and urban areas. On the lines of urban renewal mission, Atal Mission for Rejuvenation and Urban Transformation (AMRUT) and Smart Cities Mission laid major emphasis on improving urban sewerage and sanitation infrastructure.
The provision of clean water and sanitation services were among the priorities of these programmes. The efforts have led to a significant improvement in the WASH sector in the country. Over 5 million (50 lakh) individual toilets and about 0.4 million (4 lakh) community and public toilets have so far been constructed in urban areas. As many as 3,347 towns and cities have been declared open defecation free.
Key Gap Areas
1. The institutional arrangements
Since water and sanitation are state subjects, there are a range of different institutional arrangements across the states, and often across cities within the same state in India.
The role of Central and state-level (para-statal) bodies is restricted until technical handholding and financial support to ULBs is provided. However, this is not sufficient for the successful implementation of the programmes designed at the central level.
2. Financial provisions
Building infrastructure needs huge financial investments. India has mostly implemented major infrastructure projects with support from international financial institutions like World Bank, Asian Development Bank (ADB), Japan International Cooperation Agency (JICA) and with the support of international donor agencies. Over the period of 2012-32, the financial requirement for the proposed capital expenditure (including programmatic support) makes up about Rs 5,805 billion (69 percent of the total requirement includes both new infrastructure and replacement of ageing infrastructure), while operating expenditure accounts for about Rs 2,647 billion.
3. Time for laying infrastructure
India is a vast country with different physical (hills, plains, coastal areas) and climatic conditions. Laying the sewerage infrastructure imposes various challenges ranging from land acquisition, tendering process, selections of competent contractor and completion of project in time. The election protocols in various states at various times delay the approval process as well as the implementation process.
4. Capacity issues
One of the prime concerns is severe lack of capacity at all levels. The various organisations, especially urban local bodies, are understaffed. Besides, the knowledge and skill levels related to both technical and managerial aspects are often inadequate. Hiring external consultants is therefore seen as a solution, but the ULBs/ relevant state departments may not have the capacity to manage the consultants either.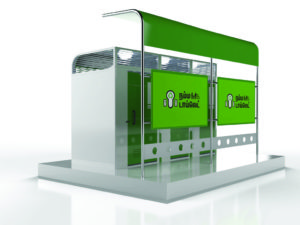 Key Innovative solutions
Recognising the scale of problem of sewerage and sanitation infrastructure and its impacts on health and environment, along with conventional approach, the Government of India has now focused on sourcing innovative solutions to reduce the gap in infrastructure.
Creating enabling environment for innovations
The Local administrator (urban local body), academia, industries, civil society groups and communities are key stakeholders, who work together in synergy to resolve the sanitation related issues in the city. However, there is a need to create a platform at city levels in an organised way to interact frequently and find local solutions for local problems.
The complex issues related to sanitation management can be resolved with innovative solutions, and with an approach of involving local academic institutes to work alongside with local industries to finance them. Creating awareness among communities by city based civil society groups is equally imperative. Local government can facilitate sourcing solutions by creating enabling environment through city-based forums.
Scaling up innovations
NITI Aayog, the premier policy think tank of Government of India has launched Atal Innovation Mission (AIM) to source innovative solutions. The mission has established network of institutes across India that acts as Atal Incubation Centres, Atal Tinkering Labs to identify and scale up innovations in the area of sewerage and sanitation management. The Ministry of Housing and Urban Affairs (MoHUA), under its' AMRUT mission recently launched an AMRUT Technology Challenge to find technical solutions to eliminate manual scavenging in India. The National Institute of Urban Affairs (NIUA), a premier autonomous research institute under MoHUA has established the Innovation Hub for Urban Water, Sanitation and Hygiene Solutions (IHUWASH) to identify, upscale, and pilot test innovative solutions that gel in with conventional approaches to address the sewerage and sanitation management in India.
Private sector engagement
This is one of the most important aspects for successfully achieving the goals of SDG 6. The Government of India has launched various programmes and missions from time to time to improve the sewerage infrastructure and sanitation management. However, the huge financial investments are required to achieve the national and international goals. The Corporate Social Responsibility (CSR) from the private sector through Chambers of Commerce and Industries is increasing playing an important role in achieving these goals. The Swachta Kosh established by the Government and donations from the private sector has significantly improved the situation across Indian villages and cities. There are many other possibilities and local success initiatives demonstrated for private sector participation.
The National Institute of Urban Affairs (NIUA), New Delhi, is a premier research institute under Ministry of Housing and Urban Affairs (MoHUA). NIUA's primary vision is to improve the urban sector of India through research, implementation of innovative solutions, and capacity building. NIUA demonstrates the proof of concepts on various urban themes through its vast gamut of work in the urban sector and its services. Sanitation is a key area; wherein NIUA has undertaken two important projects. The Innovation Hub for Urban Water Sanitation and Hygiene Solution (IHUWASH) supported by United States Agency for International Development (USAID) is a project, where NIUA has developed partnerships with city governments, chambers of commerce, and academia to strengthen the urban WASH sector in three cities in India.
The other project on sanitation sector is the Sanitation Capacity Building Platform (SCBP) supported by the Bill and Melinda Gates Foundation (BMGF). Both of these projects are on the lines of two important national missions of the Government of India viz. Swachh Bharat Mission (SBM) and Atal Mission for Rejuvenation and Urban Transformation (AMRUT).
References 
IIHS (2014): Sustaining Policy momentum, Urban water supply and sanitation in India
WSP( 2016): Financial requirements of urban sanitation in India
TERI report (2017) : State of urban Water, and sanitation in India
Others: CPCB reports as quoted, https://scbp.niua.org/trainingmodules/ and http://www. sulabhenvis.nic.in