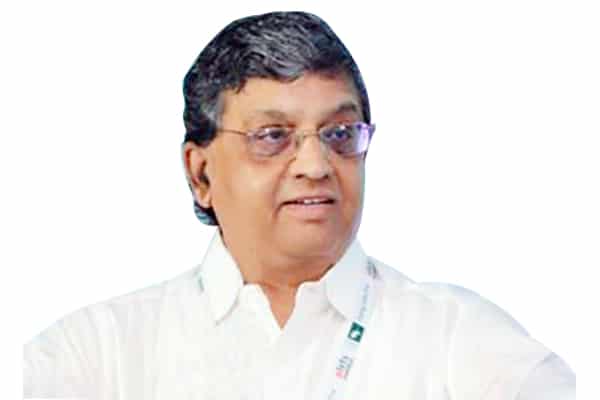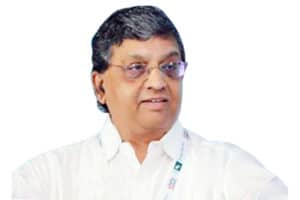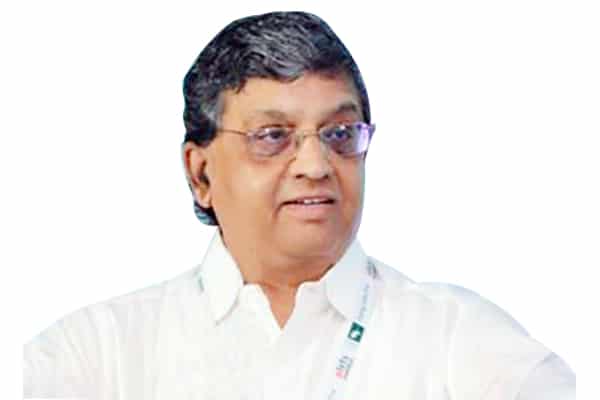 Maharashtra accounts for largest number of green buildings in India. As many as 1,124 green buildings from Maharashtra have been registered with the Indian Green Building Council (IGBC), taking the State to the top position in green building footprints in the country, says Sanjay Kumar, Additional Chief Secretary, Housing Department, Government of Maharashtra, in conversation with Harshal Desai of Elets News Network (ENN).
The Maharashtra Government has embarked on an ambitious scheme of Housing for All in urban areas. Can you please elaborate on this?
Housing continues to be a basic need of humanity. As per report of the technical group on Urban Housing Shortage (TG-12) to the Ministry of Housing and Urban Poverty Alleviation (MHUPA), India's u rban housing shortage is estimated at nearly 18.78 million households, of which Maharashtra urban housing shortage is 1.94 million. Urban housing shortage is especially prominent across Economic Weaker Section (EWS) and Low Income Groups segment which together constitutes over 95 percent of the total housing shortage.
Accordingly, our esteemed Prime Minister Narendra Modi endeavours to provide housing for all citizens of India. For urban areas, the Government is implementing Pradhan Mantri Awas Yojana (Urban) to build houses for urban poor especially EWS and LIG.
Maharashtra is one of the top performing states in the country for implementation of this scheme with more than seven lakhs sanctioned houses under this PMAY (Urban). We have about 382 Urban Local Bodies areas and various planning authorities' areas sanctioned under this scheme.
Maharashtra has also initiated the world's largest affordable housing project comprising of 30,000 houses on PPP basis at Rayanagar, District Solapur. This project shall implement green technologies like rain water harvesting, use of recycle water from sewerage treatment plant for flushing and gardening, zero use of natural sand, solar street light, etc.
Can you please share few additional initiatives taken by Maharashtra Government to boost affordable housing in the State?
The Housing Department has undertaken several measures to encourage affordable housing. Some of them are:
The Government lands to be available at Rs 1 per sq mt to Government and semi-government bodies for projects under PMAYHFA(U) vide GR dated 19.09.2016.
The Government of Maharashtra is offering Rs 1 lakh subsidy to each beneficiary, under ISSR, AHP and BLC components of PMAY (U).
Fees for joint measurement of land under PMAY projects will be charged at 50 percent of prevailing as per a order given by Director, Land Records, Pune in 2016.
Stamp duty at Rs 1,000 only per EWS house will be charged for first instrument executed for the purpose of allotment of residential premises and measuring up to an area of 30 sq mt to the person belonging EWS and LIG category as per PMAY-HFA (U) as per an order by ACS, R&F Department in 2016.
The Government of Maharashtra has provided 2.5 FSI for all Affordable Housing Projects Developed by Maharashtra Housing And Development Authority (MHADA) and 1 FSI in Green zone.
The Government of Maharashtra has designed a Public Private Partnership Policy (PPP) for private land owners to come forward and develop affordable housing in joint venture with MHADA.
The Government of Maharashtra has also released Joint Venture Policy wherein private land owners can partner with MHADA for development of affordable housing projects.
MHADA has also been made Special Planning Authority to facilitate single window approval for all Affordable Housing Projects under PMAY(U).
The Government of Maharashtra has also announced Maharashtra Construction Worker Housing Scheme wherein additional two lakhs subsidy is provided to building and construction workers for housing.
The Housing Department, Government of Maharashtra has empaneled 16 technologies approved by BMPTC (Building Promotion and Technology promotion Council) for construction of affordable housing in Maharashtra. The rates of four technologies among these have also been finalised. Developers can use these technologies with the rates decided for construction of affordable housing.
Considering the objective of "Housing for All", the Housing Department, the Government of Maharshatra has decided to rehabilitate the unprotected slums of until 01-01-2011 as well under Slum Rehabilitation Act 1971 (GR dated 16th May 2018).
There are several other initiatives in pipeline also like waiver of development charges, building plan approval application fees and so on.
You often mention of Green Homes. What is your vision for the same?
While we build affordable houses, we should also ensure that these houses promote healthy and quality-of-life living among this generation as well as our future generations.
We should aim to develop green and sustainable buildings that have a positive impact on the health of residents by low carbon footprint.
Globally housing sector is one of the largest sectors in terms of CO2 contributions. This sector consumes:
Over 40 percent of global energy annually
20 percent of total global greenhouse gas emissions originate from buildings
There is a projected 56 percent increase in building CO2 emissions by 2030
Buildings use 40 percent of raw materials globally (3 billion tonnes annually)
Buildings are expected to use 12 percent of Potable Water Consumption
Generating 25-40 percent of total solid waste
Moreover, construction activities are a direct cause of soil erosion and contamination, air contamination by asbestos particles and dust, and noise pollution, etc.
Globally, there is a great drive towards green buildings and India is adopting the same.
I am pleased to see that in India, Maharashtra accounts for largest number of green buildings in India. As many as 1,124 green buildings from Maharashtra have been registered with the Indian Green Building Council (IGBC), taking the State to the top position in green building footprints in the country followed by Tamil Nadu (355), Karnataka (354), Uttar Pradesh (351).
We need to continue this momentum.
Maharashtra has also been adjudged as leader in implementation of RERA in the country. What are the key initiatives taken by MahaRERA?
Maharashtra was among the first States to notify rules, regulations and establish Maharashtra Real Estate Regulatory Authority also known as MahaRERA.
MahaRERA is the first authority to have fully paperless, online and completely transparent office from day 1 i.e. 1st May, 2017. All Services towards stakeholders are online including:
Online registration of real estate projects
Online registration of real estate agents
Online disclosure of information
Online complaints filing
Online project extensions
Online corrections
Online judgements, etc.
Till date, more than 17,850 Real Estate Project Registration Certificates have been issued and more than 16,504 Agent Registration Certificates have been issued. More than 2,615 cases have been disposed.
MahaRERA was also among the first to establish adjudicating mechanism.
MahaRERA established the first ever Conciliation Forum for RERA Act. Conciliation Forum is formed under section 32(g) with collaboration from CREDAI-MCHI, CREDAI Maharashtra, NAREDCO and MGP. About 210 cases have been received of which 155 have been closed.
MahaRERA initiated online complaints against non-registered projects.
Maharashtra has also appointed Appellate tribunal and completed selection of members for Maharashtra Real Estate Appellate Tribunal.
According to a recent report, the State is undertaking a landmark project of redevelopment of BDD Chawls. What is the status on this?
The State is undertaking redevelopment of Bombay Development Directorate (BDD) chawls at Worli, Naigaon and Parel. Poised to be one of the biggest re-development project in the country, the work involves rehabilitation of the existing 15,593 tenants, and generation of 8,120 additional 2BHK and 3BHK houses which will be sold by MHADA in lottery.
The existing families shall benefit by moving into new homes and get access to better quality of life. Also, the region is expected to witness large scale upliftment. The contractors for all these three projects have been onboarded and evacuation of sites is in progress. This project shall serve as a model for other urban renewal projects.