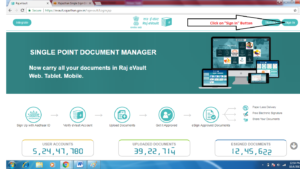 Raj-eSign Electronic Signature Service is an innovative initiative for allowing easy, efficient, and secure signing of electronic documents by authenticating the signee using Aadhaar eKYC services, writes Elets News Network (ENN).
With this service, any Aadhaar holder can digitally sign an electronic document without having to obtain a physical digital signature dongle. Application Service Providers can integrate this service within their application to offer Aadhaar holders a way to sign electronic forms and documents. There will be requirement to obtain Digital Signature Certificate through a printed paper application form with ink signature and supporting documents.
The eSign of an electronic document aims to fulfill the following objectives:
With this facility, the recipient can verify the identity of the sender (authenticity) and get the information of the document;
A sender of document cannot deny that he signed a document (nonrepudiation benefit)
The recipient is also unable to invent or modify a document signed by someone else (integrity benefit)
Raj-eSign has completely removed the usage of manual signatures in various departments and has proved to be a successful initiative in terms of replacing dongle signatures and manual signatures. All the documents signed by Raj-eSign are acceptable throughout the state and country.
Procedure for eSign
Signing Authority's mobile number/ email Id should be registered/linked with Aadhaar.
Citizens should login to SSO portal or Raj-eVault portal
They have to select 'Raj eSign'.
After this, citizens have to select file category among: official /personal / others, select type of file among: PDF/ Word/Excel, describe the details about document /file.
If all the details are valid, they need to click on "eSign"
After clicking eSign, an OTP is received on the registered mobile number of the user which is linked with Aadhaar.
Enter OTP on popup that has been sent to his Aadhaar registered mobile number and click "ok" button.
After submitting, the document gets eSigned and the next window shows the downloading options.
BENEFITS of eSign:
Hassle-free digital signing of documents.
Secure and authentic way of signing documents
Cost Saving from dongle signatures
Fast and easy Processing Numbers Speak:
Over 4,50,666 documents eSigned in 2015-16
Over 23,17,071 documents eSigned in 2016-17
Over 26,87,999 documents eSigned in 2017-18.
Primary objective:
Secure and authorised electronic signature – hassle free digital signing for electronic self attestation and eVerification.
Main features:
Free of cost electronic signature available for all government officials and residents alike
One click easy electronic signature of all permissible file types, with an option of bulk signing of documents
Secure, Aadhaar OTP enabled electronic signature, no need of DSC dongle
Functionality to integrate with different applications on the fly
Easy self-attestation and approval of documents, to ensure paperless processes. No need for photocopies or attestation of documents
Follow and connect with us on Facebook, Twitter, LinkedIn, Elets video