Intelligent Transportation System (ITS) looks to solve multiple aspects of mobility plaguing our current transportation systems. We wish to establish a state-of-the-art mobility paradigm in the country, says Anil Srivastava, Adviser (Transport) and Directorate General, Development, Monitoring and Evaluation Office (DMEO), NITI Aayog in an exclusive interview with Gautam Debroy of Elets News Network (ENN).
What is your take on the Government of India's flagship initiative 'Make in India'?
'Make in India' is a visionary scheme aimed at boosting the manufacturing sector in India. For a long time now, India's economy has either focused on primary sector jobs such as agriculture or we have proved our prowess in the service sector such as IT, Consulting and Finance. So it's high time that we grabbed hold of our fair share of contribution from manufacturing sector so that India will go ahead to earn the tag of a global player in manufacturing. The Government has emphasised its focus in improving 'ease of doing business' ranking, which will also contribute towards this aim.
The Government, in its last four years, has greatly focused on improving infrastructure and easing regulations, which has been a welcome step for all the industries. Overall 'Make in India' is bound to deliver great outputs, outcomes and impacts. While creating the policy for electric mobility in India, we are putting a specific focus on automobiles manufacturing in India. We are aiming at generating employment and revenue and dream of making India the hub for electric vehicle manufacturing.
You have setup a national level committee for developing and implementing Intelligent Transportation Systems (ITS). Tell us something about that.
ITS is a revolutionary concept that has been doing rounds recently. It looks at solving multiple aspects of mobility plaguing our current transportation systems. It aims at modernising the way people and goods move and the infrastructure built around them. Use of innovative measures and providing quick, efficient and data backed solutions for issues like payment systems, reducing congestion, vehicle safety and control, emergency responses, parking management, etc. ITS serves as an important component of urban planning and specifically, the Smart Cities Mission. We wish to establish a state-of-the-art mobility paradigm in the country.
Employability is an issue. How do you perceive job creation scenario in India?
India is among the fastest growing economy in the world and Indians are proving their mettle in all the fields. Employment opportunities are being generated in all sectors and we at NITI Aayog are focusing on improving the employment elasticity of the country. India has the biggest workforce in the world of which majority are youths. This can contribute to the development of the country in a dynamic and resounding fashion. Recent studies have indicated how formalisation of jobs is also happening in the country.
One of the key focus for Electric Vehicle Policy of India is also the employment generation aspect. We are looking at creating jobs not only through manufacturing, but also through entrepreneurship. We are promoting technological innovations and research and therefore, EV ecosystem is guaranteed to create millions of jobs in India directly and indirectly.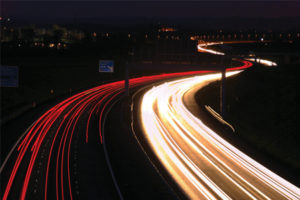 Tell us about India's prospect in electric mobility?
Electric mobility is an inevitable disruption that is waiting to happen in India. We are working towards a holistic action plan with right policy measures and looking at all the aspects of promotion of electric mobility, be it the clean mobility, employment generation, boosting manufacturing, creation of infrastructure and technological advances. India has the potential of becoming the electric vehicle hub for the world. This would also lead to reduce oil imports which will ease the burden on the public exchequer. India has a low per capita car ownership of around 20 vehicles per 1,000 people which is an ideal situation for the faster adoption of electric vehicles. India also has the large setups for aggregators and state-owned public transportation systems where electric mobility can be adopted in a quick manner.
If we talk about Northeast, what special attention you are giving as far as transportation and connectivity is concerned?
The Government has taken up multiple initiatives for increasing connectivity of the North East regions. Multiple infrastructure projects for developing roads and railways into the North East region are currently in place. Special schemes and concepts such as HIRA (Highways, Inland Waterways, Railways and Airways) by NITI Aayog and Department of North East Region (DoNER) and UDAN under MoCA are novel initiatives taken up by this government. Our policies are inclusive and take into consideration the importance of providing seamless connectivity to the North Eastern states. We also plan to enhance the movement of logistics in and across the North East region which also holds the key for trading with our eastern neighbours.
Follow and connect with us on Facebook, Twitter, LinkedIn, Elets video