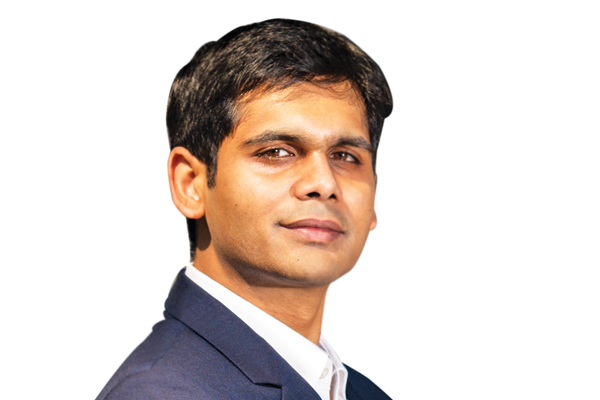 Over four decades of being a market leader, Jindal Stainless has been an innovator towards improving lives, says Abhyuday Jindal, Managing Director, Jindal Stainless Group, in conversation with Elets News Network (ENN).
Give us an overview of Jindal Stainless Group.
We are the largest manufacturer of stainless steel flat products in India. Founded by O P Jindal in 1970, Jindal Stainless is today among world's top 10 producers of stainless steel. We operate two world class stainless steel manufacturing facilities – one at Hisar, Haryana and the other a state-of-the-art manufacturing facility at Jajpur, Odisha. The group has 1.8 million tons of crude steel capacity and a turnover of over Rs 20,000 crore. Apart from these two plants, Jindal Stainless also delivers products as per customer preference through its service centres located across the country. We have an international presence with a plant in Indonesia and service centre in Spain. We also cater to several international customers through our representative offices globally.
India became the second largest producer of stainless steel in the world last year. What is the status of the Stainless steel industry in India?
We are proud to be a part of the Indian growth story. Today, the industry is growing at 9-10 per cent annually and the outlook is very optimistic. The Indian stainless steel market is unique in many respects because it combines large size (second largest stainless steel market in the world) with high growth rates. As a country, as we grow economically, we are progressing upwards in the value chain. This is also true with regard ti applications of stainless steel. Globally, the use of stainless steel is higher in developed countries and has a per capita consumption of 6 kg as against 2 kg in India. Hence, we have a long way to go. Apart from traditional usages like utensils, the growth will come from new emerging sectors like process industry (uses in oil and gas, power etc), Architecture Building and Construction (ABC) and Automotive, Railways & Transportation (ART) segments.
What is the contribution of Jindal Stainless towards developing this industry?
As market leaders, we continuously engage with trade, the government, our own customers, and the general public. This has resulted in delivery of value based solutions for our downstream industry partners, such as utensils and pipes and tubes manufactures. We have trained over 6,000 fabricators across 50 locations to enhance the knowledge and skills of fabricators, who are the backbone of our industry. We are also creating many more business opportunities for unemployed fabricators through an interactive stainless steel portal. We also have a strong presence in the digital world through our social media channels. Facebook and Instagram are regularly being used to create awareness of stainless steel usage and its direct link to public health and hygiene. Our latest foray has been into the defense sector where we pioneered the technology to make High Nitrogen Steel (HNS) indigenously in collaboration with the DRDO. Jindal Stainless is also proud to be associated as a supplier for the prestigious International Thermonuclear Experimental Reactor (ITER) project from among several stainless steel manufactures worldwide.
What role do you see for Jindal Stainless in developing Smart Cities in India?
We welcome the move on the part of the Government to build Smart Cities. But in order to truly deliver world class Smart Cities we need to have smart and sustainable solutions. The objective of a Smart City is to provide quality water supply, provide proper waste management, and minimise energy consumption by promoting a variety of public transportation options and develop well planned open spaces. This urban transformation aims at merging smart solutions and functional efficiency to create better living communities and thereby improving the future for the country. This makeover will be led through changes in urban infrastructure and urban transportation. As everyone knows, water will be our most scarce commodity in future. Safe drinking water is the right of every citizen. It is our responsibility to ensure that future generations have enough of it and, most importantly, enough access to it. Stainless steel, being corrosion maintenance and leakage free, is now the preferred material for transporting water globally.
Stainless steel can be used in myriad ways to achieve milestones of the Swachh Bharat Abhiyan. It can be used in sewerage treatment plants, desalination plants, recycling plants, etc, to deliver sustainability. Being able to withstand corrosion, stainless steel finds wide application in outdoor areas including public spaces. It is now widely used in bus shelters, bio-toilets, park infrastructure including benches, dustbins, city sculptures etc. Urban Transportation including Rapid Rail Transit (RRT) systems and Mass Transit Systems are critical to urban transformation. We have been suppliers to several metro rail projects through the stainless steel coaches and other rolling stock.
Smart Mobility and Smart transportation are the need of the hour, what do you think?
We have been part of the mass urban transport supply chain through active participation in the metro rail projects. Now we propose stainless steel in bus bodies and other components in buses. Globally, cities are adopting stainless steel bus bodies. Therefore, as are progressively move towards creating urban Smart Cities, it is but natural to use stainless steel in bus transportation. The current material being used in bus bodies is prone to corrosion and being heavy, consumes more fuel. Stainless steel provides safety, aesthetics, lighter weight, fuel efficiency and sustainability. Therefore, these stainless steel bus bodies have been proposed both for long distance travel as well as intra -city movement, as they are corrosion free and ensure better fuel efficiency.
Further, buses require heavy maintenance due to the daily wear and tear. This huge maintenance can be avoided by use of stainless steel bus bodies. Stainless steel also has a greater impact strength making it significantly safer for the passengers in cases of collision and can save many lives. Apart from the body parts, stainless steel is also used in tubular structures, luggage compartments, chequered plates on the floors and in grab poles or hand rails in buses. Further as we talk of smart solutions it is only stainless steel which can cater to Euro VI norms resulting in reduced impact of carbon emission. Jindal Stainless has been working along with the transportation departments of the State Governments to introduce stainless steel bus bodies in the State Road Transport Corporations and have successfully implemented this in states like Andhra Pradesh, Maharashtra, Goa, Haryana etc.
What future do you see for stainless steel in India?
As we evolve, we will surely see more usage for stainless steel in India, as it has just happened worldwide. This will be a reflection of the progressively maturing society which will on its own seek change for better quality of life which is what Jindal promises to provide. Therefore, we do not see stainless steel just as a metal but as something that will require a larger mindset change for this evolution to be complete.