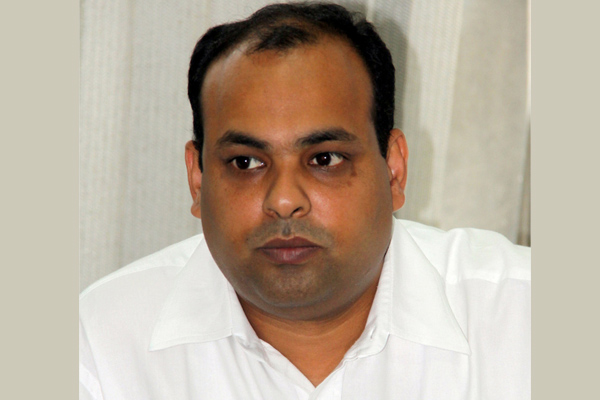 Faridabad Municipal Corporation is trying to link the property management with Smart City projects so that a single window system could be provided to citizens for all property related matters, says Mohammad Shayin, Commissioner, Faridabad Municipal Corporation (FMC), in conversation with Ritika Srivastava of Elets News Network (ENN).
What recent initiatives have been undertaken for Faridabad Smart City?
Faridabad is a very old municipal corporation and one of the first to come up as a Municipal Commissionerate in north India. The city has a very strong industrial base. Being adjacent to Delhi, it holds huge potential. With passage of time, Noida and Gurugram came up and the growth of Faridabad somewhat got stalled. One of the key reasons for this was the environmental consciousness as well. Faridabad is now facing three major problems. First, its water table is going down very fast. The grand lake of Badkhal has dried up. Second, the pollution level has reached an alarming level. It is the second most polluted city in India and third, our sources of income are less leading to stagnant industrial growth in Faridabad.
What projects have been implemented by FMC under the Public Private Partnership (PPP) model?
We have recently entered into an agreement under PPP model for Solid Waste Management with a company called Ecogreen. It is a Chinese company which has come up to manage the solid waste of Gurugram and Faridabad in a joint venture. Land has been given to them to build power from waste and it is situated on the border of Gurugram and Faridabad. They are managing waste collection. Though it is in the initial stage, the satisfaction level we have achieved through this is very good because the waste is being treated scientifically.
We have also created a wash lab in association with the US aided Manav Rachna University and National Institute of Urban Affairs for creating innovations in urban management. I hope that it will come out really well and we will have good results.
What are the traffic management solutions in Faridabad?
Traffic is a big issue. Faridabad fortunately is linked to Delhi through Metro. The National Highway which goes from Delhi to Indore also passes by Faridabad. Our plan is to provide linkages to the Metro stations. We are moving towards AC and Non-AC buses so that everybody can afford to travel in them. We are also coming up with an e-rickshaw project which will replace all the old rickshaws which are creating traffic menace in the city. We are also coming up with public cycle sharing project.
We are expecting a good response for this. For traffic management, we are putting up high-tech cameras which can capture number plates. All the cameras will be linked to Control and Command Centre which will be handed over to the police. This project is at a very advanced stage. We have done all the groundwork and tenders will be out soon.
What parking solutions are you coming up with?
We have three zones for which we have identified six slots which can be developed as smart parking and ease out the congestion.
What initiatives have you taken up for cleanliness?
Under Swachh Bharat Mission, we have made Faridabad Open Defecation Free (ODF) already. But the public toilets are lacking in Faridabad because of the lack of space. We are also lacking in environmental consciousness. We are already coming up with around 40 smart toilets which don't use water and their operation is smart. We are facing vandalism of toilets but it will go away once the cameras come up.
What progress is going on in the Area Based Development (ABD) area?
In the ABD area, we have identified land which can be utilised more effectively. It just abets the Metro line. We are already working on innovations in property management. Somehow our tax collection is low and property management is not up to the mark. We would like to link the property management with the Smart City projects so that we can provide single window system for all property related matters.
What are your plans to develop Faridabad as a Smart City?
Three things face the city — solid waste management, sewerage and water supply, and traffic lights. We are already doing work on the traffic management. We are coming up with a 24X7 water supply scheme. Currently, a lot of people waste water as they are not billed, as a result of which water is not available to other areas as well. So, we are picking up a SCADA based water system linked to sewerage system which can take care of wastage and pollution of water