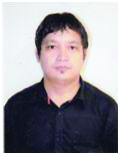 The World Commission on Environment and Development, 'Our Common Future', United Nations, 1987 defined Sustainable Development as a "meeting the needs of the present generation without compromising the needs of future generations".
It refers to either making constant or push for the growth of Overall Capital Assets –
(i) Manufactured Capital (Agriculture & Allied, Industries & Services Sectors)
(ii) Human Capital, and
(iii) Environmental Capital. If not, resources will be degraded, without or with little reserves and development will not be sustained. Sustainable Development Goals (SDGs) is a UN Agenda, adopted by 193 countries at 70th Summit of UN on 25th September 2015. India is a signatory. It came into effect on 1st January 2016. Originally, SDGs have 17 Goals and 169 targets. Being a signatory, Ministry of Statistics and Programme Implementation, Government of India and National Institution for Transforming India (NITI) Aayog have done many exercises on Priority Indicators and Schematic Indicators. Mizoram is the front runner in the implementation of Sustainable Development Goals.
Planning and Programme Implementation Department is a nodal Department in the State Government. A State level Monitoring Committee on SGDs has been constituted in August, 2016 under the Chairmanship of Chief Secretary, Government of Mizoram. Planning Secretary is Member Secretary of the Committee. Secretaries of all line Departments are members of the Committee.
A dedicated SDG Cell has officially een established on Planning & Programme Implementation Department. A Technical Committee on SDGs under the Chairmanship of Director, Economics and Statistics is also constituted to prepare and finalise schematic indicators for the goals like – No Poverty, Zero Hunger, Good Health and Well-being, Quality Education, Gender Equality, Clean Water and Sanitation, Affordable and Clean Energy, Decent Work and Economic Growth, Industry, Innovation and Infrastructure, Reduced Inequalities, Sustainable Cities and Communities, Responsible Consumption and Production, Climate Action, Life Below Water, Life on Land, Peace, Justice and Strong Institutions; and mapping of concerned Departments/Offices have been done. Based on Schematic Indicators for the Goals, the Technical Committee is collecting Baseline Data (2015-2016 or latest) and targets for 2019-2020, 2024-2025, 2029-2030 from concerned departments/offices.
With these base-inputs, Vision Document 2030 Mizoram (incorporating 15 years' vision, 7 years' strategy and three years' action plan anchored in and within the framework of New Economic Development Policy of the State Government) will be prepared. The next step will be monitoring and localisation of SDGs. Starting from the baseline data, data will be collected each year till 2029-2030 from concerned departments/offices for assessing as to whether we are approaching the targets set or not. Moreover, SDGs will be localised down to the district level by means of customised SDGs Schematic Indicators at the district level, for which the District Planning Committee will be the monitoring machinery.
(Views expressed in this article are of B Lalrinhlua, Deputy Director, Directorate of Economics and Statistics, Government of Mizoram)
Follow and connect with us on Facebook, Twitter, LinkedIn, Elets video