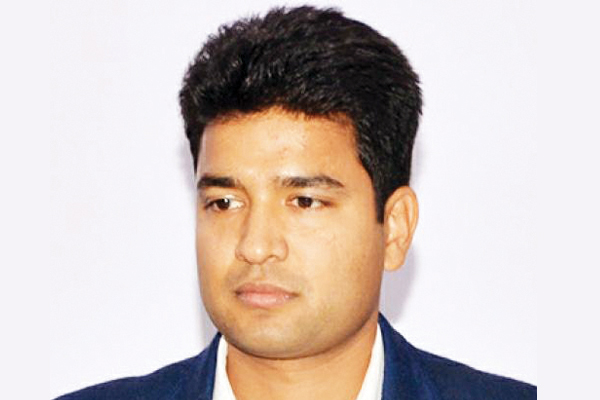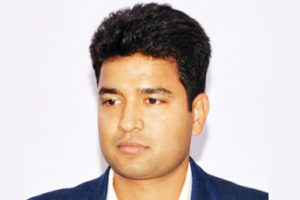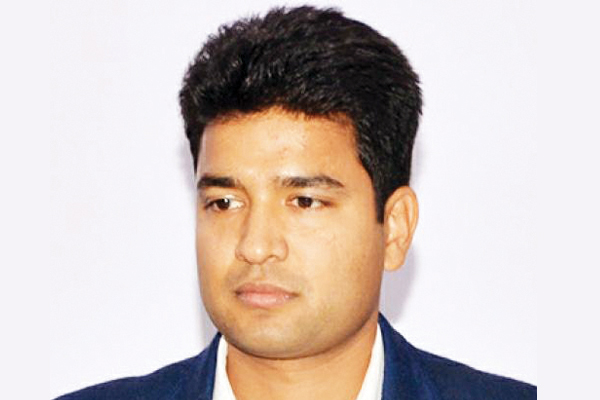 Under the Special Purpose Vehicle of Ajmer-Ajmer Smart City Limited, major developmental programmes are underway to revive the Anasagar Lake to its old glory, says Gaurav Goyal, Collector and District Magistrate, Ajmer, and Chief Executive Officer, Ajmer Smart City Limited, in conversation with Kartik Sharma of Elets News Network (ENN).
You have introduced a lot of innovations as Collector and District Magistrate of Ajmer. How has been the experience so far and what plans do you have in near future?
Ajmer is a unique city with a rich history and heritage. It has Khwaja Sahab Dargah and Teerth Raj Pushkar. Both are pilgrimage destinations, barely half-an-hour away from each other. Tourists arrive here from across the globe. Ajmer is endowed with a beautiful lake-Anasagar lake-in the heart of the city and hills on the fringe of the city, which makes the city more beautiful. All beautifications and developmental plans of Ajmer are around the Anasagar Lake because it is a big lake with a perimeter of around 8.8 kms in the heart of the city.
Earlier, it was treated as a bane in the city, it was stinking and waste water was being dumped into the lake. The local administration put up iron fencing to discourage people from throwing garbage in the lake. But still the lake was getting dirtier each day. We made a plan for the lake's development on a full scale.
Please give us a brief of the development plan of the Anasagar lake.
A Sewerage Treatment Plant (STP) was planned and sewers were also constructed but connections could not happen. We started this STP on the banks of Anasagar Lake and launched a drive for sewer connections. This led to the improvement in the quality of the sewerage water. Today, seven million litre water is being processed in the treatment plant and the water is going in the lake after processing. We applied convergence techniques, various schemes, organised local funds for starting developmental works in Anasagar Lake. We started the project as a pilot on 4,500 metres stretch of Anna Chowpatty opposite Regional College.
It was appreciated by everyone. People gave feedback that they had never imagined that this lake could become so beautiful. Inspired from that when Chief Minister Vasundhara Raje visited here on 15th August, 2016, she appreciated the 400 metre patch and suggested us to take this project further. We took some funds from Heritage City Development and Augmentation Yojana (HRIDAY), some from Smart City, some from Corporate Social Responsibility (CSR) of the companies and through all these funds, we have started the construction of promenade around Anasagar Lake. KPMG is helping us in this construction along with the United States Trade and Development Agency (USTDA) and parallel works are also going around. We have also taken up two big stretches for beautification of routes. One is from the Naya Bazaar area and the second one is under Station Road.
What beautification projects are being undertaken by the corporation?
Under HRIDAY scheme, facade development and heritage conservation work are in full swing. Almost 70 per cent work has been done. A need was felt for the Central Park in the city. Though a big park like Subhash Udyan was present, people used to avoid it because it has problems of rats, and it was an unplanned old park. So under HRIDAY, we planned a Central Park. 70 per cent of the work has been completed. It has a 3 kilometre continuous walkway with pathway, jogging and cycle track is being developed along with children's park, Yoga park, etc. This will become a very big attraction in the city. Along with Subhash Udyan, we have taken up 25 parks in various parts and residential areas of the city. Open Air Gymnasiums are being set up in seven of those parks and rest of them are being developed so that they not only improve the environment of the city but also help in generating awareness among the people who are health conscious and want to do morning walks and other physical activities.
Traffic is a becoming big menace in the city. What drives have you started to decongest main areas in Ajmer?
For a long time, there was a need to decongest the Kacheri Road and Station Road which connect south of the city with the north of the city. Institutions are located across the entire city. So, for example, you have to travel from the Government hospital to Government college, it used to take more than half-an- hour during peak time. Both these roads are congested and a demand has risen to construct an elevated road so that south and north part of the city can be well-connected. Very soon, the Rajasthan State Road Development and Construction Corporation Limited (RSRDC) will create this elevated road. It will be a four-lane road. The whole project is worth Rs 200 crore. It is beginning this month itself. How are you engaging citizens in your projects? We have taken many initiatives which are participative in nature. We started the 'Paint The Walls Campaign'. It was started in Soochna Kendra and became very popular. More than a km long wall has been painted by students and organisations of Ajmer.
How are you ensuring smart education to students here?
We started smart classes with the help of an NGO in 200 schools of Ajmer. Earlier, mid-day meals were cooked locally. So we invited Akshaya Patra Foundation, which has been doing very good work in Jaipur and Bengalauru. With the help of them, in CSR, we have set up a very modernised kitchen. All the Government schools get food from this Akshaya Patra kitchen only. It has not only improved their food quality but also removed teachers from mid-day meal responsibility. The State Bank of India has provided equipment to 20 schools here and remaining schools, we are trying to cover through Smart Cities Mission.