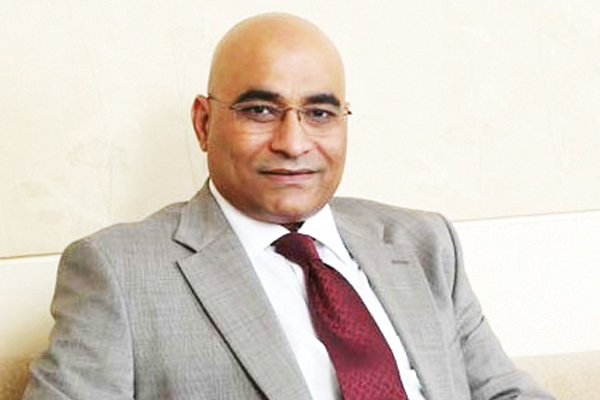 Following the Smart Cities Mission, Indian cities are rapidly advancing towards getting smarter and IL&FS Technologies Ltd is helping them reach there by integrating global technologies in Indian environment, says Durga Prasad Y, Chief Executive Officer, IL&FS Technologies Limited, in conversation with Priyanka Sharma of Elets News Network (ENN).
Give us an overview of IL&FS technologies Limited.
IL&FS Technologies Limited is predominantly into providing IT solutions for efficient citizen service delivery and smart governance. Our expertise lies in developing a unified, data-driven infrastructure that transforms service models and experiences for citizens and government agencies.
ITL has implemented renowned projects such as Bhamashah for Government of Rajasthan, CM Dashboard for one of the State governments, enabling various central universities of India with Wi-Fi and also won the Naya Raipur Smart Infrastructure project. Headquartered in Gurgaon, the company has delivered successful IT solutions in India, South East Asia and SAARC nations.
Give us a brief about the Naya Raipur project you have bagged recently.
Naya Raipur is a Greenfield city and the first integrated Smart City. The project encompasses the full spectrum of citizen lifecycle management. When a citizen decides to live there, to buy a piece of land, pay fees, get building plans approved, pay utility bills, all these things will be managed by a single interface enabled via a unified command and control centre. It's one-of-its-kind project where utilities, security, traffic management and e-governance are all integrated into a single command centre. Another unique feature of the project is the disabled friendly portal. It's a great feature which the other governments are keenly looking into. The programme is going to be live in the next 2-3 months.
What role does IL&FS technologies play in the Bhamashah project of the Government of Rajasthan?
The vision of the project revolves around women empowerment. ITL has implemented advanced technology solutions such as data analytics that capture the family tree with women as its head, accumulates information about the schemes they are entitled to, the schemes which they are availing, how much they have drawn, etc. The solution integrates with Aadhaar as well as beneficiary bank account to ensure that the right amount reaches the right beneficiary, at the right time.
What projects have you undertaken in Gurugram?
We have done the complete integration and the management of the Phase II of the Gurugram's Rapid Metro. This a complex system integration project involving various facets of communication and IT infrastructure. We are also managing the operations and the maintenance.
What do you think about the rising growth of Internet of Things?
It is going to evolve over a period of time. When Smart Cities go live, they are going to be the epicentre of the decision making and the phenomena is going to emerge. IoT will lead these cities to e-governance 3.0 which is the global spoken framework, which will lead to more transparency, more openness, more inclusion of the citizens in the Government's decision making, through social media and analytics
What do you think of Prime Minister Narendra Modi's Digital India dream? Do you think we are on the right track?
We are on the right track. Look at programmes like Direct Benefit Transfer, Bhamashah, Smart Cities, GST, etc. When the fibre optic reaches the villages and their automation takes place, villagers will be able to access the information on their mobiles easily. And, that will be citizen inclusion in true sense. What analytics projects you are involved in? There is a huge demand for low income houses. At some segment of income evel, we have CIBIL score, credit and debit cards through which a person's credit worthiness can be accessed.
For low income groups, these things are generally not available, but now we are analysing them socially. We look at their patterns, their living style, social life, etc. We help the banking and the financial institutions for providing loans to these low income groups by analysing the data. We are also into the retail banking of two wheelers to enhance their credit worthiness. We are also in talks with various State Governments for taxation analytics.
We analyse the VAT regime and then see how the data can be used to plug the data leakages in GST regime. You have recently signed campus wi-fi agreement with the National Informatics Centre. Please brief us about that. We will provide wi fi to the central universities which will ensure access to information both indoor and outside the campus. We have already got contract's for five universities, including one of the largest universities in India – BHU.
What is your vision for this year?
Vertical that will grow at a faster pace is Smart Infrastructure for Smart Cities. We see a good growth in this sector for the next 2-3 years. Second phenomena, which is going to happen is how land is governed in India. Telangana is going to completely reform their land management system. They will start the survey from ground level and put in place a unified system for revenue as well as registration as a single-stop-solution for the citizens. More and more States will follow this system. ITL is well poised to address both opportunities through its ready to deploy framework and solutions