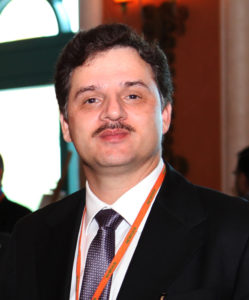 Maps have made lives easier, since times immemorial. Ever wondered why? Common sense would say that this is because maps provide a sense of direction to our chosen journeys. Without which, most of us would not just feel lost, but in all probability be it. The journey towards digital transformation is no different.

Moreover, speed matters. In fact, the need for speed is often the driving force behind any organisation's transformation journey. Speed combined with a flawed sense of direction, however, is a recipe for disaster.  In a world where 'digitally native' start-ups are mushrooming, it's imperative to decide which route a larger organisation should take in its quest for digital transformation. We've come ahead of the 'why' phase, and crossed over into the domain of 'how' to go about it.
In the Digital age, technology follows man. And here's how that changes the game
When the technological revolution hit home, human beings were following technology. This basically means processes were designed to suit technology. In the Digital age, however, tables have turned. Technology is put into place according to human needs, thereby making digital transformation a lot more human-centric.
User-experience is at the helm of affairs:  Companies would not survive for long, if they miss out on user experience. The most expensive and futuristic of technologies can barely save an enterprise unless the user is prioritised. It hardly matters how experienced or inexperienced an organisation is, as long as they create the right user experience.
Several organisations fail because they tend to expect customers to adapt to their business and its transformation. New technologies are introduced and often forced upon customers without taking stock of whether or not these are user-friendly. A mobile-first strategy is very handy when an organisation aims to make the experience user-friendly. Mobile technology and bandwidth proliferation allow businesses to connect with, and retain top talent as well as customers. In the anytime-anywhere generation, mobility is indispensable.
Imagine shopping from a high-end brand online, only to figure out they take light years to respond to a return request. In a situation where the product was dissatisfying enough to be returned, slow-motion return processes make the reputation tumble down further in no time.  Every touch point matters when it comes to customers, and missing out on even a single one can doom any digital transformation journey.
To find the solution, one must know the problem: Before embarking on a journey to digital transformation, it's important for an organisation to figure out whose problem they are aiming to solve.  Depending on whether it's the customer's or the employee's or the stakeholder's problem an organisation is trying to solve, the path they take will vary massively.
To put this into a more relatable experience, take for instance, an organisation that is trying to resolve compliance issues and another that is trying to make customer on-boarding faster. Even though it's a given that they both need automation, the processes they need to automate differ. Unless such intricate details are paid attention to, it's highly likely that an organisation would invest huge sums of money in technology that does not serve their purpose. So, while digital transformation would have taken place, it'll do no one any good.
To avoid such fiascos, it's important to get all departments across an organisation on the same page before digital transformation decisions are made. Solutions must be created by bringing different minds and approaches under one roof. Technological minds are important, but cannot be the only ones paid attention to when it comes to digital transformation.
Intermingling and merging of sectors is a force to be reckoned with: Among the several changes that every industry is undergoing in the present times, merging of sectors is one. Boundaries between industries are rapidly blurring, and digitally native companies are coming up with a one-stop shop ecosystem that addresses all customer needs. While the phenomenon is not completely new, new technologies such as AI, have accelerated this process.
An organisation needs to take this into consideration when navigating across the spectrum of digital transformation. Smart phones are a top example of this phenomenon. It's nearly impossible to put our finger on exactly which industry or sector then belong to. However, it's an established fact that they cater to the needs of every industry.
Digital transformation is not defined by simply employing new-age technologies. It comes from seamless integration of business, experience and technology with customer or user experience at its core. For a digital transformation journey to be successful, organisations need to remember this thumb-rule.
(Views expressed in this article are of  Virender Jeet,  Senior Vice-President (Technology) Newgen Software)
Follow and connect with us on Facebook, Twitter, LinkedIn, Elets video