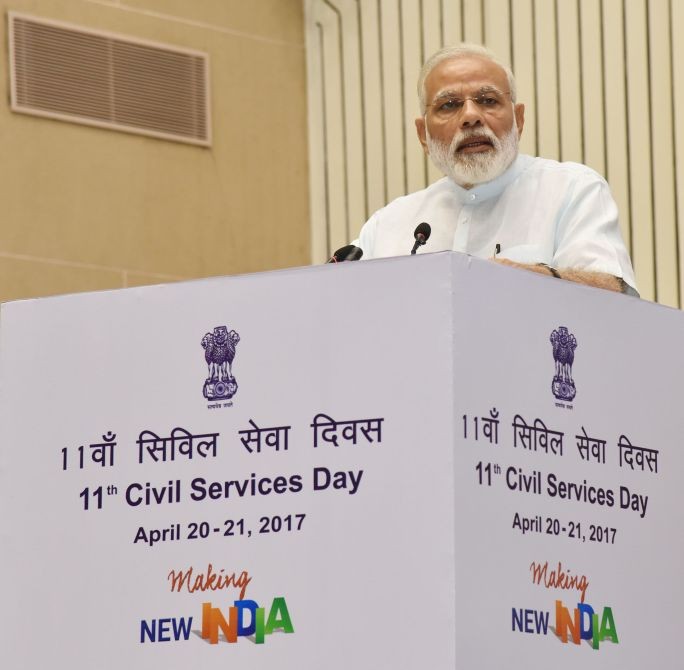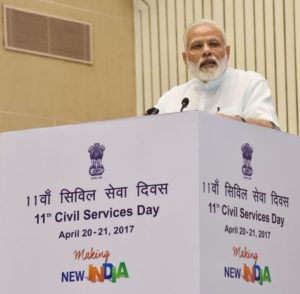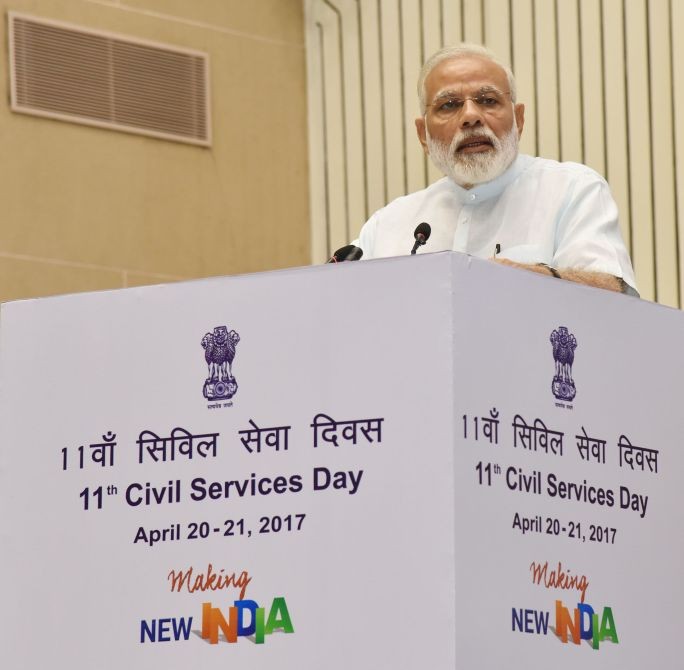 On the eve of 11th Civil Services Day, Prime Minister Narendra Modi presented awards and addressed civil servants in New Delhi.
Recalling that the year 2022 would mark 75 years of independence, he urged civil servants to play the role of catalytic agents in fulfilling the dreams of freedom fighters.
"Our experience should not become a burden. Hierarchy remains an issue, a legacy from the British which we did not leave behind," said the Prime Minister.
He said conditions prevailing today are quite different from about two decades ago, and would evolve much further over the next few years. Elaborating on this, the Prime Minister said that earlier, government was almost the sole provider of goods and services which left a lot of scope for ignoring one's shortcomings. However, now, very often, people perceive that the private sector offers better services than government.
"With quantum jump in work must also come a qualitative change. With changing times, a need may arise that we may have to change our working style," he said.
The Prime Minister emphasised the importance of competition, which brings qualitative change. He said that the sooner the attitude of government can change from regulator to enabler, the faster this challenge of competition will become an opportunity.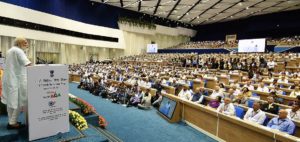 "A spirit of ownership is essential. Let us believe that through this set up we can bring a positive change in people's lives." he said. Criticising the role of hierarchy in civil services,  PM Modi said that 'we inherited hierarchical traditions from our colonial rulers but we have not left them behind," he added.
Noting the quantum jump in the applications for Civil Service Day awards, from less than 100 last year to over 500 this year, the Prime Minister said that the focus should now be on improving quality, and making excellence a habit.
The Prime Minister urged senior officers to ensure that experience does not become a burden that stifles innovation of younger officers.
"E-governance, M-governance, social media- these are good means to reach out to the people and for their benefits," said Modi.
***