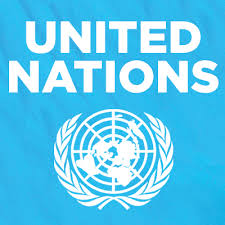 The "New Urban Agenda" adopted by 167 nations at the recently-held UN Habitat III summit in Quito, Ecuador, may provide a framework to India's urban growth plan, which has "smart cities" as one of the major components.
The "New Urban Agenda" calls for an "urban paradigm shift" to readdress "the way cities and human settlements are planned, designed, financed, developed, governed and managed". Significantly, the United Nations blueprint designed to help shape and deliver urban development over the next 20 years acknowledged the contributions of national governments, sub-national and local governments.
Addressing the conference, United Nations Secretary-General Ban Ki-moon said, "Mayors are at the forefront of the battle for sustainability… You are faced with the immediate daily demands of your people; for housing, transport, infrastructure and sustainable urban development." He, however, added, that they also had to "make the tough decisions on what issues to prioritise" because they had to operate within tight budgets.
The agenda calls on to address sustainability challenges in terms of housing, infrastructure, basic services, food security, health, education, decent jobs, safety, and natural resources, among others. "Urban form, infrastructure, and building design are among the greatest drivers of cost and resource efficiencies, through the benefits of economy of scale and agglomeration, and fostering energy efficiency, renewable energy, resilience, productivity, environmental protection, and sustainable growth in the urban economy," the document reads.
Although India has been aggressively pursuing an urban-centric development goal, some of the priorities set by the "New Urban Agenda" do not find place in the country's urban plan. For example, India's current urban policy framework is not focused on "right to the city" to "all inhabitants".
The United Nations blueprint commits to a "vision of cities for all" where "all inhabitants" are able to "inhabit and produce just, safe, healthy, accessible, affordable, resilient, and sustainable cities and human settlements." Equity, inclusivity, sustainability and cultural diversity are some of the recurring themes in the New Urban Agenda. But "smart cities" only make a brief appearance in the document.
However, India may still harness some of the key ideas incorporated in the non-binding blueprint. For example, Habitat III proceedings include a bunch of policy papers on topics like urban governance, municipal finance, and urban spatial strategies. The Habitat III, formally known as the United Nations Conference on Housing and Sustainable Urban Development, was one of the largest conferences in UN's history with around 35,000 people attending it from October 17-20.
The conference is held once every 20 years. The first was organised in Vancouver, Canada in 1976, and the second was hosted by Istanbul, Turkey, in 1996.
Follow and connect with us on Facebook, Twitter, LinkedIn, Elets video