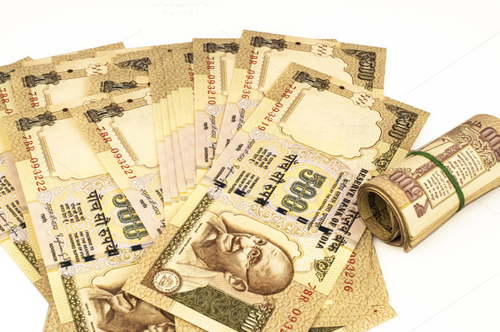 The Central Government is unlikely to cut public expenditure in the current fiscal despite shortfall from spectrum auction and slow progress on strategic sale. As per sources, there would not be compression this year as well although there is some pressure on revenue front from spectrum auction.
However, the fiscal deficit target of 3.5 per cent of the GDP (Gross Domestic Product) for the current fiscal will be met. There could be increase in public expenditure if the fiscal situation shows improvement, as there was no compression last fiscal. Revenue from Income Disclosure Scheme (IDS) would provide some cushion.
Earlier this month, government received bids worth Rs 65,789 crore for telecom spectrum, selling mere 40 per cent of the total quantum of spectrum that was placed on the block. Nearly, 60 per cent of mobile airwaves remained unsold in what was billed as the country's biggest spectrum auction where Rs 5.63 lakh crore worth of spectrum was put up for sale from October 1.
With regard to disinvestment, the Centre aims to collect Rs 56,500 crore this fiscal. Of the total budgeted proceeds, Rs 36,000 crore is estimated to come from minority stake sale in PSUs and the remaining Rs 20,500 crore from strategic sale in both profit and loss-making companies. The government is yet to initiate strategic sale of loss making PSU (Public Sector Undertaking).
As far as IDS is concerned about Rs 65,250 crore of undisclosed assets were declared, yielding Rs 29,362 crore in taxes to the government spread over two fiscals. For the fiscal ending March 2017, Finance Minister Arun Jaitley has kept fiscal deficit target of 3.5 per cent.
The Centre's Overall expenditure in next fiscal would be Rs 19.78 lakh crore. Out of which, Rs 5.50 lakh crore would go towards Plan expenditure and another Rs 14.28 lakh crore towards non-Plan expenditure. The revenue deficit for current fiscal has been improved to 2.5 per cent of GDP, from the budgeted 2.8 per cent.
Follow and connect with us on Facebook, Twitter, LinkedIn, Elets video