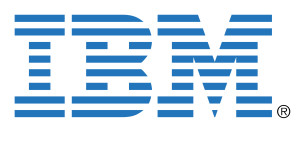 Technology giant IBM has joined hands with the Tamil Nadu government to establish a cloud-based intelligent operations command centre intended to help the state government and its agencies in preparing for and responding to extreme weather conditions.
Based on IBM's cloud and analytics technologies and services, the centre will be located in Chennai.
Funded through an IBM grant of 2 million dollars, the centre has been designed to help mitigate devastating negative impact of natural disasters, including annual monsoon-related flooding, the IBM said in a statement.
This cloud-based centre will enable Tamil Nadu to pool time-sensitive data from various sources, including weather forecasts, current conditions, and historical data from The Weather Company — an IBM unit, it added.
IBM India Chief Operations Officer Amit Sharma said,"IBM's Impact Grant to the government of Tamil Nadu — one of 400 grants that we will award this year — demonstrates our corporate commitment to providing innovative analytics, mobile and cloud technology that can assist at all phases of disaster, help governments in India address future disasters, and best meet the needs of its citizens".
The IBM Impact Grant to the Tamil Nadu e-Governance Agency (TNeGA) comes with two years of technical and operations support, including an IBM-led transition team, according to the statement.
The IBM provided similar technology to the Philippine Department of Science & Technology in the aftermath of Typhoon Yolanda in 2013. Since 2001, IBM has responded to over 50 disasters in 33 countries.
The move comes after Chennai faced one of the worst floods in over a century in late 2015.
The Chennai centre will collect power, traffic, health service, and shelter information from municipal sources, and display the current data on a map shared by multiple government agencies.
All processing and analysis will be conducted at IBM's cloud data centre in Chennai.
This will also help the city predict where storms are likely to strike and their potential effect on the infrastructure, including utilities, roads and canals, as well as personal and public property.
"The centre will also analyse potential situations and outcomes and provide guidance for optimal response to help officials prepare for and deliver needed resources more quickly and effectively," said IBM.
City and state agencies can use the data to better coordinate responses and deploy resources quickly while emergency personnel and first responders will be able to report disaster conditions on the front lines with greater ease, it added