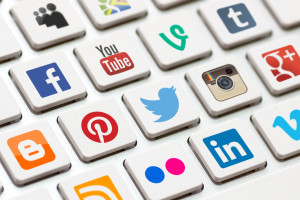 By Nirmal Anshu Ranjan
It's June 30 today and it's Social Media Day 2016 — a somewhat less popular occasion both in India and globally, even as Social platforms continue to have a major impact on our lives through the dissemination of real-time information.
The concept—first introduced by Mashable.com as a way to recognise and celebrate social media's impact on global communication—is aimed to highlight the ways digital culture has revolutionised the world of communications today.
Be it Facebook, Twitter, LinkedIn, Google+ or Instagram, the world has come a long way since the times when some big digital publishers were supposed to be the only media companies. Today, Google and Facebook together account for about 75 per cent of the world's digital ad spends.
In line with the rising global trend, several organisations across India celebrated the Social Media Day 2016 to further the knowledge sharing trends and the challenges facing the intriguing world of digital media. Among others, ReDi – a joint collaboration between Simulations Public Relations, TejSolPro and Communicate Karo – celebrated the Day in an Ahmedabad hotel. As in its past editions, ReDi brought together a number of digital mavericks from various Social networks to deliberate on the visible shift in social media and discuss relevant case studies.
At a time when India is making sincere efforts to transform itself into a digital nation and a number of citizen services have been made available through social media platforms, the Day holds special significance for the country.
But, surprisingly, the Social Media Day celebrations within the country remained a low-key and not-much-talked-about an affair — either in the mass media or otherwise. Even the local social media didn't show the kind of enthusiasm one would have expected of them on the day.
Also, one expected a little more in terms of recognition of the Day from a government that swears in the name of 'Digital India' and come up with some Social awareness programmes/ campaigns to make the larger audience aware of the power that social media wields today. Registering citizens' complaints online or through social media platforms and making applications for various services online are sure to remain a buzzword within the government ecosystem, if the authorities concerned don't show some zeal towards informing the masses about the power of 'alternative media' by officially celebrating such occasions.
One hopes that in the days to come, one would see greater action on the part of the government towards taking social media to the grassroots level.