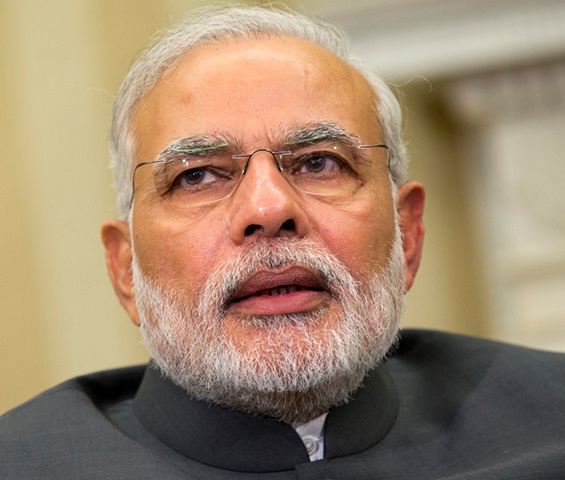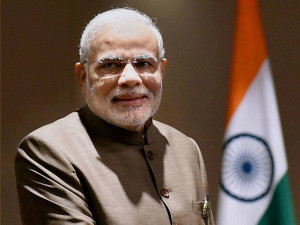 In the last two years, Narendra Modi has emerged as a Prime Minister, whose intent is necessarily followed by action.
Soon after assuming power, he announced a number of people-oriented programmes, like any other Prime Minister would have done. But, what sets him apart from most of his predecessors is the fact he regularly follows up on the initiatives announced by him and his government. That being the reason, today most of his programmes are on track.
We list below some of the major initiatives of the Modi regime:
Digital India
This flagship programme of Ravi Shankar Prasad's Communications Ministry aiming to create a knowledge economy and good governance is moving in the right direction. Every minister and every ministry is now on Twitter. A slew of e-governance measures like Digital Locker and feedbacks through mygov.in are some notable initiatives.
Pradhan Mantri Jan-Dhan Yojana
Anyone can now open an account in a bank, thanks to this financial inclusion scheme. Barely a fortnight after the launch, the Yojana entered the Guiness Book of World Records for the maximum number of accounts opened in a week. The scheme has proved to be a big boost to direct subsidy transfer.
Swachh Bharat Mission
A pet project of PM Modi, Sanitation Ministry's Swachh Bharat Mission got wide public support, especially on social media after celebrities joined the Clean India challenge. Not just stopping with cleaning the locality, the government has taken initiatives such as building more toilets, waste management and waste segregation.
Make in India initiative
PM Narendra Modi launched this initiative to check brain-drain as also to ensure that greater employment opportunities are created within the country. Under the programme, the government is inviting companies from outside to come, invest in India and set up their units here. To facilitate the process, the government has also made a number of changes in the relevant lays to make doing in India an easier proposition.
Skilling India programme
Keeping in mind that a major reason for the high unemployment rate in India's is its unskilled workforce, the Modi Government launched this programme. Under the initiative, the youth are trained in various skills at centres spread across the country, either free of cost or at a negligible fee.
LPG subsidy reforms
Initially started as a 'Give It Up' campaign, the Petroleum and Natural Gas Ministry headed by Dharmendra Pradhan barred LPG subsidy to customers who earn more than Rs. 10 lakh per annum. The amount saved was used to give over five lakh new LPG connections to those who still use firewoods or kerosene stoves for cooking.
Bankruptcy code
At a time when bankers were grappling with huge rise in non-performing assets and government eyeing to create more entrepreneurs, the amendment of existing bankruptcy laws was being badly felt. It was passed in the Rajya Sabha, with the Congress party's help, during the Budget Session where the ruling party was short of numbers.
Real Estate Regulation Bill
Apart from making the process transparent and keeping checks and balances in the form of a Real Estate Regulatory Authority, the law drafted by Housing Ministry headed by M Venkaiah Naidu gave confidence to home-buyers. When housing sector contributes to nine per cent of GDP, this law, if effectively implemented by the States, is a game-changer in the housing sector.