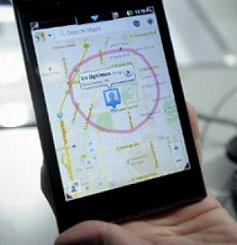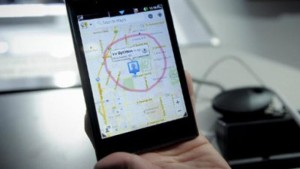 A man was arrested in Florida for loitering. Police fingerprinted him and electronically submitted his prints to the FBI's fingerprint database. Within five minutes, Florida police were notified that the loitering suspect was wanted in California on murder charges. -From FBI case diary
Although not exactly the fingerprint method, the Ghaziabad Police have done something similar to get all the details of a criminal instantly.

They have launched an app recently, which will make it much easier to track the details of a criminal, or for that matter, autorickshaws and their movement. Using the app, police personnel can have access to complete details of a criminal, as it connects with the database of anti-social elements.
And, what's more, all this can be achieved simply through a voice command.
The first of its kind digital platform, the app will be launched in other neighbouring districts as well, including Noida, on the basis of its results in Ghaziabad, according to IG (Meerut Zone) Sujeet Pandey, who unveiled the app.
The app can also be suitably modified to store records of specific criminals, depending on the nature of requirement, by calling data from various districts and jails. The data can be accessed, along with the photograph of a criminal, by voice command. Once fed into the app, the data will be stored in an online server in Ghaziabad.
As the app can make available details of a criminal within seconds, it will be of immense use during field jobs, like checking vehicles on roads, raids or covert operations. According to the senior police officer, the data of criminals can be obtained even offline through the app.
The app can also be a useful tool in tracking autorickshaws. The Ghaziabad Police have already started assigning unique codes to autorickshaws in the city.
The need for such app was being felt especially after a spate of kidnappings, including that of a Snapdeal executive. Details of autorickshaw drivers and owners will be stored online and linked to the app through a unique identity code. Though the public or women commuters will not be able to use the app on their own, they can text the unique auto code to their family members in case of an emergency. The code will be used by police to track the vehicle, he said.
The system will streamline movement of autos in the city, which is virtually in a mess owing to the absence of proper records with the district authorities. The app may also be extended to cover the taxis soon.
Speaking on the occasion, informed that another app 'Suraksha' will be launched this month. Suraksha can be used by people to register their grievances or alert police for help. A WhatsApp number will also be launched soon for people to lodge complaints, he said.