Company Profile 
As the next-generation security company, Palo Alto Networks is leading a new era in cybersecurity by safely enabling all applications and preventing advanced threats from achieving their objectives for tens of thousands of organisations around the world. It is one of the fastest grow- ing security companies in the market because of its deep expertise, commitment to innovation and game-changing security platform focused on bringing an end to the era of breaches by uniquely integrating its Next-Generation Firewall, Advanced Endpoint Protection, and Threat Intelligence Cloud.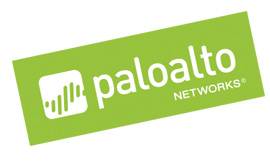 Customer Trust
More than 30,000 customers in over 140 countries across multiple industries; more than half of the Fortune 100 and over half of the Global 2000 rely on Palo Alto Networks to improve their cybersecurity posture; backed by global support organisation teams in the Americas, EMEA, Asia, and Japan; fiscal year 2015 revenue was $928.1 million, a 55% year- over-year growth that significantly out- paced the industry growth rate.
Achievements
Ranked an enterprise firewall market leader by Gartner in 2011, 2012, 2013 and 2014 (published in April 2015)
Added over 1,000 customers per quarter for the last 17 consecutive quarters
Partnered with elite IT leaders such as VMware, Citrix, Splunk, and Symantec
Recognized by JD Power and TSIA for exceptional support services; includes the TSIA "Outstanding Worldwide" rating (2015) for commitment to customer support and the STAR Award for innovation (2014)
Named "Best Place to Work" by the Silicon Valley Business Journal
Why Palo Alto Networks?
Palo Alto Networks mission is to protect our way of life in the digital age. We do this by providing customers with a truly next- generation security platform, that, unlike other legacy or point products offerings, can prevent successful cyber breaches.
In the face of increasingly sophisticated attackers, incident response is too little too late. Investigating attackers is certainly useful from a law enforcement perspective, but does not prevent the direct losses to businesses. While detection and incident response are important, the industry as a whole needs to start putting more focus on actually prevent- ing successful cyber breaches.
To close the gap and make successful cyber breaches – or at least the volumes we are seeing today – a thing of the past, organizations need a prevention-minded security platform with built-in automation that can operate at scale in today's modern, diversified and distributed computing environments.
Inception
Palo Alto Networks was founded in
2005 by Nir Zuk
Managing Director
(India & SAARC region)
Anil Bhasin
No. of Employees
More than 3,300 employees
worldwide

Headquarters
Palo Alto Networks
4401 Great America Parkway
Santa Clara, CA 95054
India Office
1 st Floor, Parinee Crescenzo
C38-39, G Blk, B Wing
BKC, Bandra East
Mumbai-400 051
Maharashtra
Contact No.
000 800 4402490 (Toll-free)
India Support
+91 22 3304 0651
000 800 442 0164 (toll-free from
India only)
Email: contact_salesIndia@
paloaltonetworks.com
Web: www.paloaltonetworks.com
Follow and connect with us on Facebook, Twitter, LinkedIn, Elets video