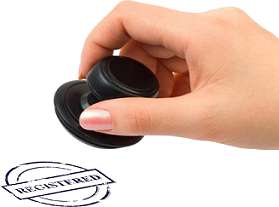 The time taken to register a new company has traditionally been a major hurdle in launching new ventures in India. That being the reason, India stood at a low 142nd rank out of the 189 countries in the World Bank's "Ease of Doing Business" report released in 2014.
Taking note of the lengthy process causing undue delays in registering new companies, the Ministry of Corporate Affairs initiated several steps to streamline and shorten the process. With the launch of "Startup India, Standup India" campaign, the government efforts got further bolstered, and the time taken to register a new company has now been substantially brought down — a promise that PM Modi had made to the nation while launching the programme.

A pilot project was initiated in January this year, which was aimed at curtailing the delays in incorporating a new company. Earlier, it took two to five days to get a name approved, and then up to seven days to register the same due to formalities, like payment of stamp duty, among others.
With the pilot project running, around 14,000 new companies were formed, out of which 70 per cent took less than a day to get fully incorporated. The rest took a little longer due to the issue of name selection. In fact, as per reports, this pilot project gained momentum, as more companies were now registered and incorporated within 24 hours. As the system stabilises and the process falls in place, the government is confident that every new company registered in India would be able to do business within 24 hours.
This has been possible, primarily because of implementation of a new automated process by the Ministry of Corporate Affairs to approve registrations, whose base has been established at Manesar in Haryana. Earlier, new entrepreneurs had to approach the Registrar of Companies (RoC) for completing the registration process, which consumed lots of time.
The fully automated process ensures that the number of steps required to incorporate a new entity in India is reduced to 26, from 39 previously.
According to sources in the ministry, the Government wants to further reduce the number of steps and ensure that the new entrepreneur faces minimum hassle while opening his new company.
The ministry, along with experts from Bengaluru-based IT giant Infosys, are working on a new module to further reduce the time and number of steps required to register a new company, the sources added. It will release a new form for registration of a company, which will reduce more steps, and will allow formation of a company even if the name is not determined.
The experts are also working on easing of rules, penalties and fines in case any procedure is not followed. Maybe, a centralised system would be generated, which can directly take care of such time-taking operations and allow the entrepreneur to stay focused on his business, instead of getting tangled with paperwork.
With the introduction of these innovative reforms, prospective entrepreneurs are sure to benefit immensely. This will add to the India's score vis-a-vis ease of doing business, thus preparing a conducive ground for the startups to grow.