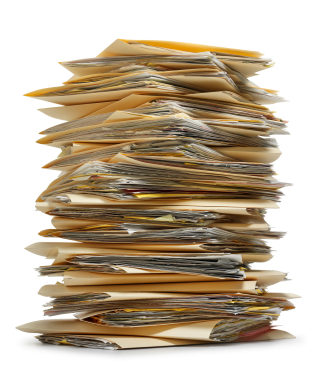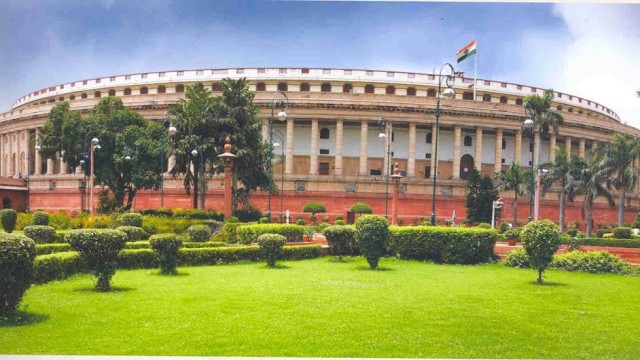 Getting access to Parliament proceedings might be a tedious task now, but soon it will be a cakewalk.
An ambitious project by the Centre, termed e-Sansad, plans to digitise and make available all Parliament documents, including debates, speeches, committee reports and questions, on the internet.
A similar project, e-Vidhan, will be implemented across the states for the legislative assemblies.
Though the project is yet to be officially flagged off, the Lok Sabha has been digitising its library on its own, according to a government official. "We are going backwards. Parliament committee reports till the 13th Lok Sabha have already been digitised. But records from 1952 have to be computerised. It may take years," the official said.
Once available online, the database could turn out to be a valuable resource for researchers, historians, academicians and activists.
Subhash Kashyap, former Secretary General of the Lok Sabha, said the exhaustive database would primarily be helpful for legal professionals who, while preparing arguments, often had to refer to the intention of lawmakers. "The only caution is the indexing has to be perfected to ensure retrieval is easy." Currently, most indexing is session and year-wise. As many debates run for years and across sessions, topic-wise indexing is important, too.
This initiative will also help bring India on a par with developed nations such as the US and the UK, which have advanced digital archives online. "In fact, Sweden and Norway have developed sophisticated technologies that enable Parliament proceedings to be available online on a real-time basis," Kashyap said. This is possible through voice recognition software.
The mandate to digitise Parliament is part of the second phase of the national e-governance plan (NeGP), under which the government has identified 10 new areas to be digitised in a mission-mode manner.
Currently, the Parliament portal has details of members, the Last Lok Sabha's questions (which can be queried through keywords or member search), debates (archived till the 12th Lok Sabha) and parliamentary committee reports from the 13th Lok Sabha. The Narendra Modi-led National Democratic Alliance formed the government at the Centre in May this year, the 16th Lok Sabha.
A formal plan under the e-Sansad project is yet to be chalked out. Once ready, it will be submitted to the Department of Electronics and Information Technology. E-governance joint secretary Rajendra Kumar said the department would provide Parliament with technology tools such as applications and servers to aid digitisation.
"This will fast-track their efforts, apart from making it standardised and compatible," Kumar added. For instance, some of the content on the Lok Sabha portal appears jumbled, perhaps due to the fact that it has been formatted with old technology.
The first phase of the NeGP, which included 31 projects, was a mixed bag. Critical projects to be computerised under it included the Ministry of Corporate Affairs' MCA 21 and the Ministry of Home Affairs' Passport Seva. Other projects identified under NEGP 2.0 include one on social benefits, which will bring all information on government welfare schemes such as scholarships under one-roof. Currently, such schemes are spread across ministries and departments. Projects on digitising road transport and highways and agriculture are also part of the second phase of NeGP.
Kumar said the 24 projects from the first phase, started in 2006, were live and 115 million transactions were being registered every month. "The second phase, termed NeGP 2.0, will focus on simplifying the delivery process for ministries, ensuring citizens can access services from a single window, along with enabling integration of various databases for seamless governance."