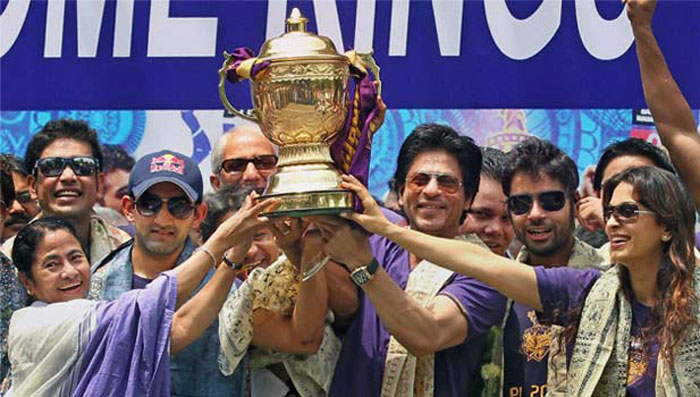 Recently, SAP Newsroom announced that the June 1st, 2014, Kolkata Knight Riders (KKR) victory was powered by SAP technology that helped it claim seventh edition of Pepsi Indian Premier League (IPL). SAP HANA® based platforms – SAP Auction Analytics, SAP Game Analytics, and SAP Lumira enabled KKR to evaluate players during the auction, derive post-game analytics following each of the team's games, and drive fan engagement respectively, during the Pepsi IPL 2014 said Anirban Dey, MD, SAP Labs India.
Before auctions for 2014, KKR sought to gain a competitive advantage over other teams by picking the right players at the right price. To objectivize their selections, they applied SAP Auction Analytics. Developed using the principles of Design Thinking, SAP Auction Analytics leveraged the predictive analytics capabilities of SAP HANA through a live dashboard that enabled KKR to derive intelligence on players featured in the auction. With the help of SAP Auction Analytics, KKR put together the winning team of 19 players.
A data visualization software, SAP Lumira, provided fans with statistics to learn more about how KKR performed over the course of the 16-match campaign during the Pepsi IPL 2014. Furthermore, the SAP Game Analytics solution helped analyze the strengths and weaknesses of each player competing in the IPL to help KKR increase team readiness and performance versus its opponents over the course of 60-match event en route to the title.
Praising the usefulness of SAP, Venky Mysore, MD and CEO, KKR, said "With SAP's solutions, we gained a multi-dimensional analysis of every player and were able to devise a playing 11 that had the maximum chance of winning the tournament. During the game too, SAP's solutions helped us strategize better and provide a great experience to our fans".  He  added  "Partnering with SAP was lucky for us."
Globally, a growing number of sports leagues, teams, and stadiums work with SAP to develop integrated business management solutions that help them run their businesses.