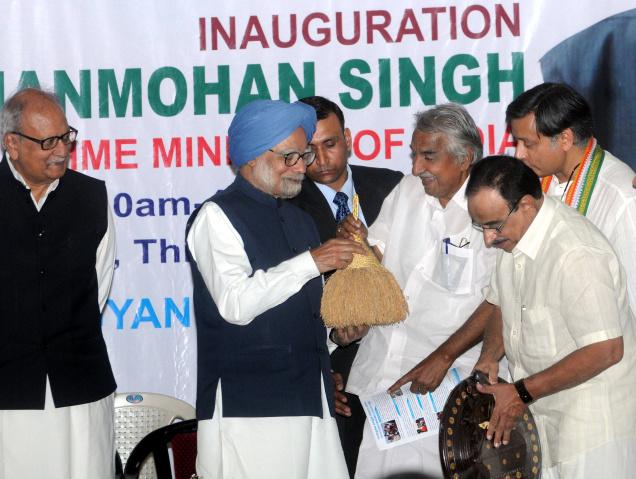 Prime minister, Dr Manmohan Singh has launched the e-Literacy project in Thiruvananthapuram, Kerala last Saturday. The project will be implemented by Panicker Vigyan Vikas Kendra.
The e-literacy campaign to be implemented using the tools of Information and Communications Technology (ICT) will help in reducing the digital divide. This will contribute to improvements in the living standards of the underprivileged population of the state.
P N Panicker Foundation, the mother organiszation of P N Panicker Vigyan Vikas Kendra, was the first organization in the country to popularize e-reading among the rural masses. It is now taking the lead to make Kerala the first e-literate state of the country, in collaboration with the central and state governments and civil society organizations.
Commending the efforts of P. N. Panicker Vigyan Vikas Kendra, Dr. Manmohan Singh said: "We need such initiatives to be taken across the length and breadth of the country. This will help us in realizing the full potential of ICT- in decentralized governance, in better delivery of services, particularly education, in financial inclusion and in e-commerce."
He further added that, "The e-literacy programme will also help the common man of Kerala to participate in the exchange of ideas and information that social media enables. It will help the youth to be better equipped for making use of productive employment opportunities. It will also help in building social capital by enabling success stories of community efforts to be shared easily,"