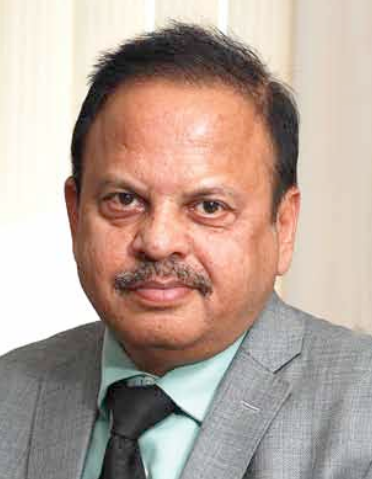 Dr Govind, Senior Director, Department of Electronics & Information Technology (DeitY), Ministry of Communications & IT, and CEO, National Internet Exchange of India (NIXI)
A not-for-profit organisation under Section 25 of the Companies Act 1956, NIXI was registered on 19th June, 2003. NIXI was set up for peering of ISPs among themselves for the purpose of routing the domestic traffic within the country, instead of taking it all the way to US/Abroad, thereby resulting in better quality of service (reduced latency) and reduced bandwidth charges for ISPs by saving on International Bandwidth. NIXI is managed and operated on a neutral basis, in line with the best practices for such initiatives globally.
Please provide us with an overview of the work that NIXI is doing in India.
National Internet Exchange of India (NIXI) has currently three operations:
The NIXI is the neutral meeting point of the ISPs in India. Its main purpose is to facilitate exchange of domestic Internet traffic between the peering ISP members. This enables more efficient use of international bandwidth, saving foreign exchange. It also improves the quality of services for the customers of member ISPs, by avoiding multiple international hops and thus reducing latency.
Government of India has authorised NIXI to operate and manage .IN Registry, since January 2005. Now .IN domain names are available to anyone on first-come- first-served basis. For more details, please visit www.registry.in
Indian Registry for Internet Names and Numbers (IRINN), a division of NIXI, provides allocation and registration services of IP addresses and AS numbers, and con- tributes to the community by providing Internet-related information as a non-profit, affiliation-based organisation. For more details, please visit www.irinn.in.
Tell us about and the tariff policy that NIXI is following.
The Domestic Internet Scenario in India is unique with several large and small ISPs spread across a large geographical area. The policy followed by NIXI is basically focussed on addressing the concerns of the large as well as the small ISPs, while at the same time keeping the larger national interests in mind. The idea is to promote domestic hosting of content as well as saving foreign exchange by keeping domestic traffic within India.
Salient features of the policy cover

The policy to be fair to large and small ISPs. The infrastructure invested by the large ISPs should be adequately compensated.
The policy to provide benefit to the small ISPs who play an important role in the penetration of Internet throughout the country. Small ISPs should derive significant benefit by connecting to the NIXI.
The policy to encourage domestic content hosting in India: This is the only way Indian ISPs can insist on Peering with their western counterparts rather than paying hefty transit charges to them. This will result in the overall lowering of cost of bandwidth in the country.
Basic Routing Policy
An ISP at any NIXI node must at a minimum announce all its regional routes to the NIXI router at that NIXI location. All ISPs connecting to that NIXI node are entitled to receive these routes using a single BGP session with the NIXI router. This will guarantee the exchange of regional traffic within a NIXI node. This is referred to as forced regional multi-lateral peering under the policy.
In the event, one NIXI member is already providing transit to another NIXI member, the exchange of regional routes mentioned in above, may also happen using a separate private connection between the ISPs.
ISPs should announce only those routes that belong to their AS, i.e., their own network, and their customer routes at the NIXI. An ISP in any region can aggregate traffic from other ISPs in the region and connect to the NIXI through a single connection.
The NIXI router will only exchange information but not carry any transit traffic.
All NIXI members must ensure that they suitably and proactively upgrade capacity from time-to-time so that they do not end up dropping traffic that other peers are exchanging with them. An ISP must Upgrade its port capacity or take additional port if 95th percentile of its OUT or IN traffic in a month crosses 70% of its port capacity, for 3 months.
For more details, please visit http://www.nixi.in/en/ outing-and-tarrif-policy
What is an Autonomous System? When should it be created?
An Autonomous System (AS) is a group of IP networks operated by one or more network operator/s which has a single and clearly defined external routing policy. Exterior routing protocols are used to exchange routing information between Autonomous Systems. An AS needs to be created if a network connects to more than one AS with different routing policies. Some common examples of Autonomous Systems are networks connected to two or more upstream service providers or exchange points, and net- works peering locally at exchange points.
What is the procedure by which any ISP can join NIXI? What is the procedure for ISPs that fail to join NIXI? What are you doing to ensure universal coverage of ISPs by NIXI?
The procedure by which an ISP can join NIXI is fairly simple. An ISP licensed by the Department of Telecommunications, Ministry of Communications and Information Technology, Government of India, can become a NIXI peer. The member ISP must have its own AS number and use BGP4+ for peering. The membership fee is of Rs. 1000 plus applicable taxes per annum on an all India basis. To connect to NIXI, ISP have to become Ordinary member of NIXI by sending the following filled and duly signed forms and two copy of connection agreement with stamps on each page of the agreement:
• Application Form for Ordinary Membership
• NIXI Connection Agreement
• NIXI Connection Form
Government of India has authorised NIXI as the .IN registry. What steps is NIXI taking to ensure the safety of .IN registry? Will some other domains also come under NIXI?
IN domain is one of the world's most protected top level domains (TLD). Access to .IN domains is performed via a highly redundant, global, Anycast DNS network, which protects against massive distributed denial of service (DDOS) attacks.
IN registry is secured behind a 5 layer security ring with all critical components fully redundant hardware software and service provision including a completely functional and tested disaster recovery facility
The .IN registry is also one of the few TLDs in the world to have deployed the domain name system security extensions (DNSSEC) technology which guarantees protection to users who click on a web site. DNSSEC ensure that they cannot be hijacked maliciously.
This is in fact the first TLD in South Asia to deploy such a high level of cryptographic technology for security at the domain level.
IN registry is also constantly monitored for threats and active measures are taken to miti- gate abuse in coordination with CERT IN.
In addition to this, there are additional scans and audits performed to ensure there are no known vulnerabilities
Also, NIXI is expecting to administer the Internationalized Domain Names (IDNs) in the near future. IDNs are the domain names in the native language
Please provide us with some brief on .IN Registry?
The IN Registry was set up under National Internet exchange of India during January, 2005. NIXI is a Not-for-Profit Company under Section 25 of the Indian Companies Act, 1956, with the objective of facilitating improved Internet services in the country. Under NIXI, the IN Registry functions as an autonomous body with primary responsibility for maintaining the .IN ccTLD and ensuring its operational stability, reliability, and security. It will implement the various elements of the new policy set out by the Government of India and its Ministry of Communications and Information Technology, Department of Information Technology.
What is the current status of the .IN Registry?
Registration of .IN domain stands at 1.67 million as on January, 2013. Presently, 92 Registrars have been accredited to offer .IN domain name registration worldwide to customers. It has helped in proliferation of web hosting and promotion of Internet usage in the country. Two Data centres have been established in Delhi and Chennai, one acting as the primary and the other as a secondary with a maximum down time of 5 minutes. Also, IN Registry is planning to offer the Internationalised Domain Name (IDNs) in the near future. IDNs are the domain names in the native languages.
IRINN Fee structure
a) Resource Application fee (`25000 one Time)
b) Annual Affiliation fee (Greater amount of two values , bassed on the below formula and Resources hold)
• FeeV4 = 25000×1.35 (log2 (Addresses)-8)
• Feev6 = 21999×1.35 (log2 (Addresses)-22)
c) Reactivation fee (`1,00,000 ).
Vision of NIXI
To increase the quantum of traffic exchange from the present 17 Gbps to 100 Gbps.
Connect all operational ISPs, data centres and content providers to the NIXI Nodes.
Promote all ISPs, Network operations and other organisations to become Affiliate of IRINN.
Setting up Internationalized Domain Names (IDNs) in country code top level domains (ccTLDs) operation in India.
Reaching 5 million .IN domain registration by 2014
What is National Internet Registry?
The National Internet Registry is known as Indian Registry for Internet names and Numbers (IRINN). Indian Registry for Internet Names and Numbers (IRINN) provides allocation and registration services of IP addresses and AS numbers, and contributes to the society by providing Internet-related information as a non-profit, affiliation-based organization, and performing research, education and enlightenment activities.
What is the need of an NIR?
To facilitate the allocation of IP resources to large number of small and medium companies within the country. Also the services to be charged in local currency to avoid exchange losses. It will also facilitates local training and development and would be providing local language support to the entities in India.  
Tell us about and IRINN policy for its Affiliates?
IRINN policy is in line with Global and APNIC policies. It has the feature of Transparency and bottom up process for any policy changes. IRINN Affiliates have freedom to choose the Registry(IRINN or APNIC). As we are in line with APNIC policy, maximum delegation size for IPv4 is restricted to /22 and minimum delegation size for IPv6 address is /32 for LIRs & /48 for Corporate affiliate. The main feature of the policy is to operate in a way that is consistent with regional and global resource management policies.
What is MyIRINN Portal? What are its key features?
IRINN affiliate has MyIRINN Portal, to manage their Internet resources with different tools as in MyAPNIC.
Affiliate can manage following by login to MyIRINN Portal:
Modifying affiliate details
Billing Details
Public Details
Changing Login Password
Add/Manage/Delete affiliate contacts
Whois/rDNS management
Resource Request
View/Manage resources
Transfer resources
De-Allocate resource
Raise Request
Online Payment
Request History
Payment History
Second Opinion Request
Affiliate feedback
What is the present status of IRINN?
IRINN is operational from December, 2012. Till the date 44 affiliates have been registered under IRINN.
Follow and connect with us on Facebook, Twitter, LinkedIn, Elets video